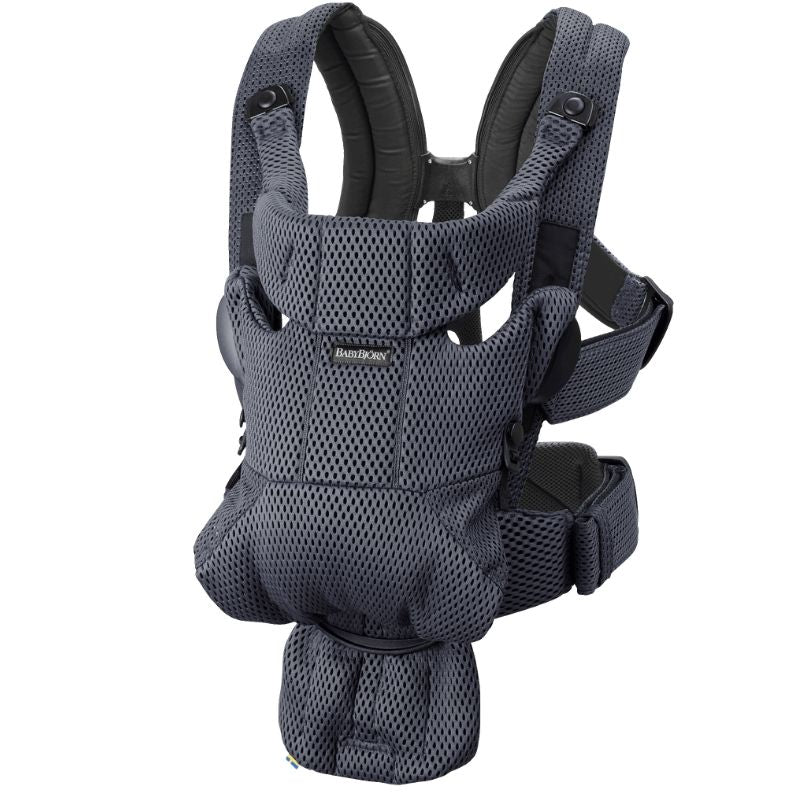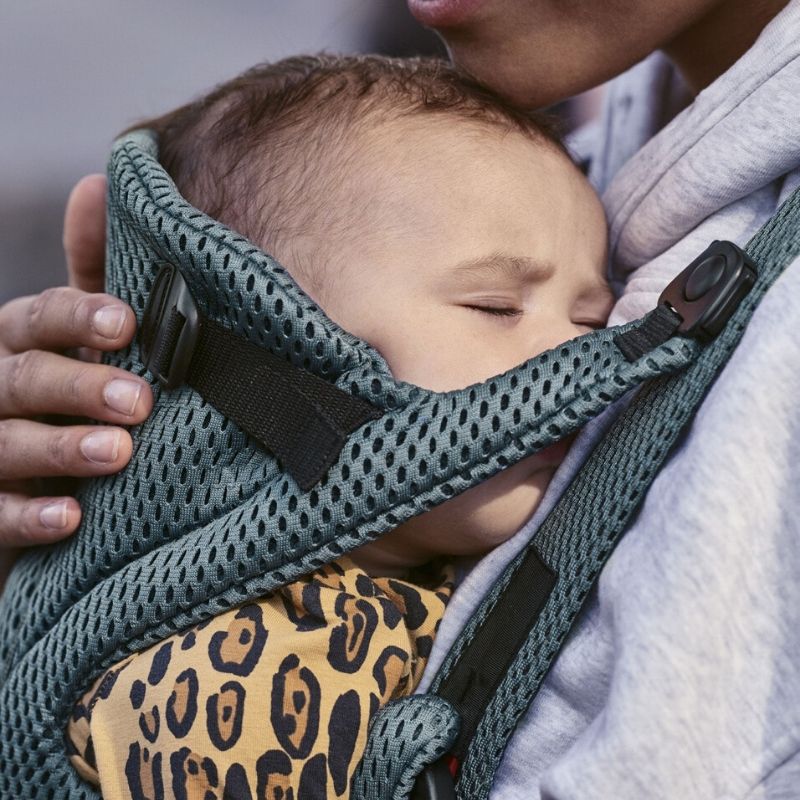 Baby Carrier Free by BabyBjorn is comfy to use for longer babywearing sessions, both for you and your baby. Perfect when you want to get out and about with your little one. The built-in back support, waist belt and padded shoulder straps provide good pressure relief, and the soft, airy mesh fabric keeps you and your baby cool and comfy.

The baby carrier is quick and easy to put on and take off without help, even with a sleeping baby. It's adjustable head support, leg position and length mean that your baby gets the right support and sits comfortably at each stage of development.
Made of a high-tech 3D fabric consisting of three layers – an inner, outer and middle layer. Instead of overly warm padding, the middle layer consists of a fine, single-fiber thread. The 3D mesh fabric gives the carrier a modern, sporty look.