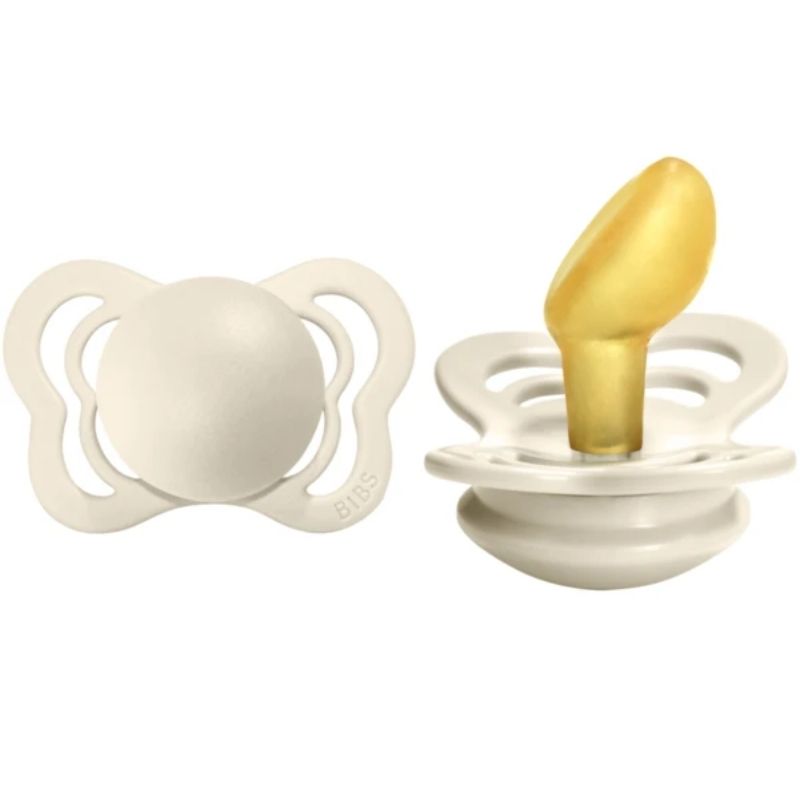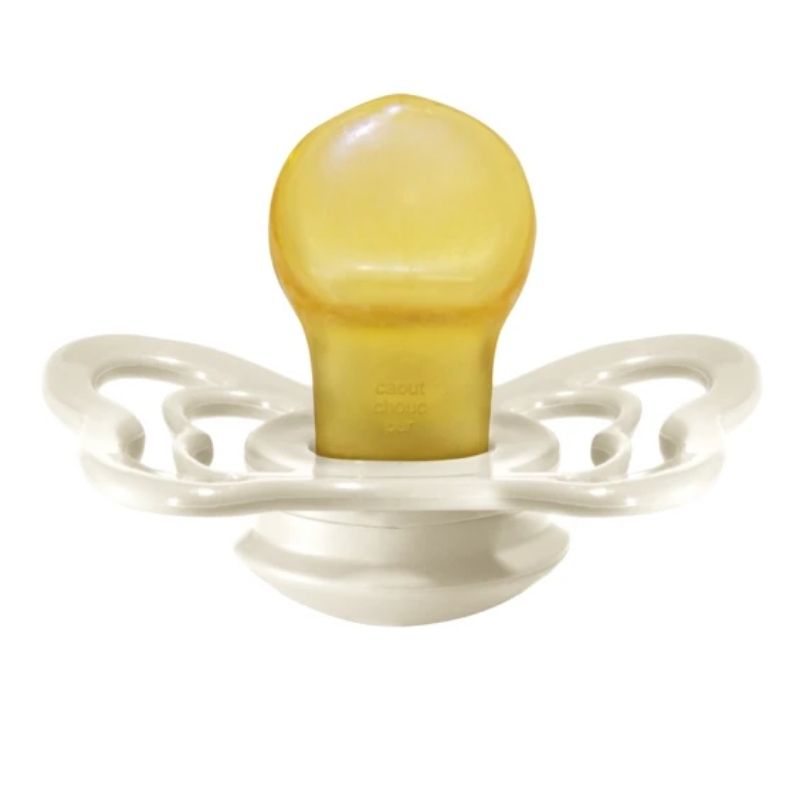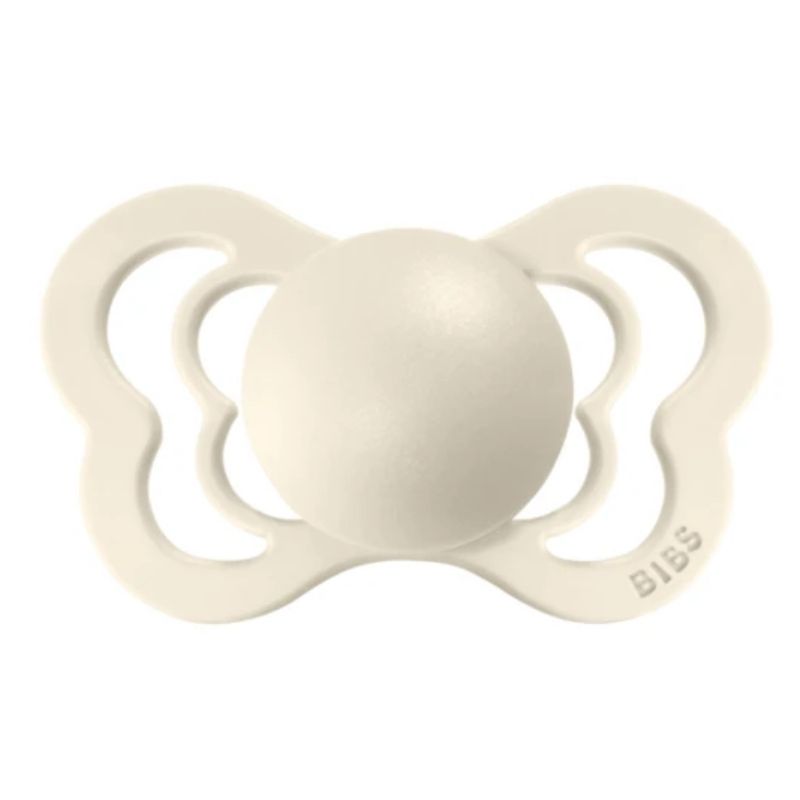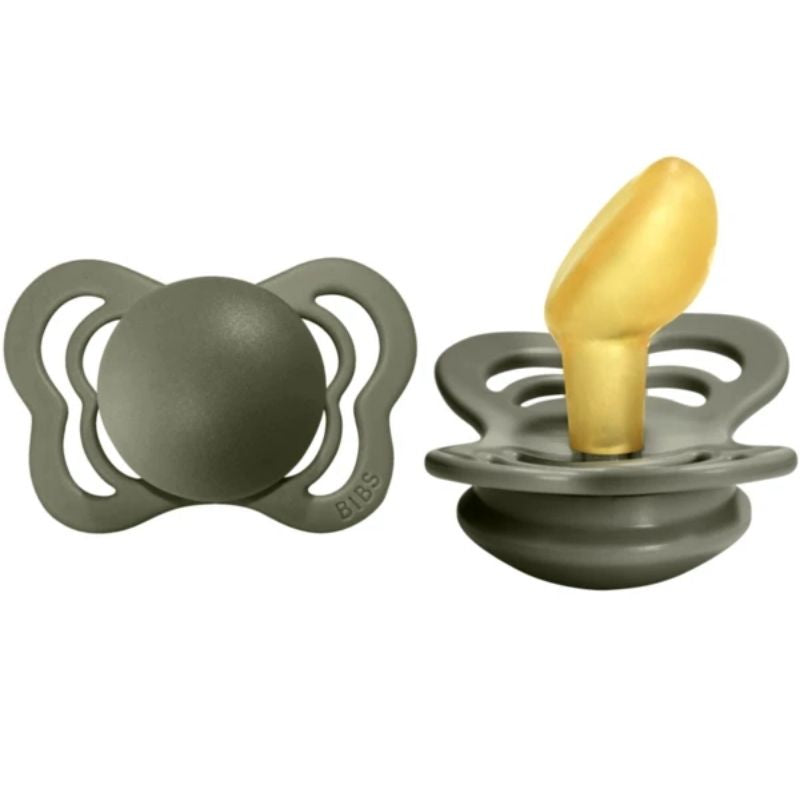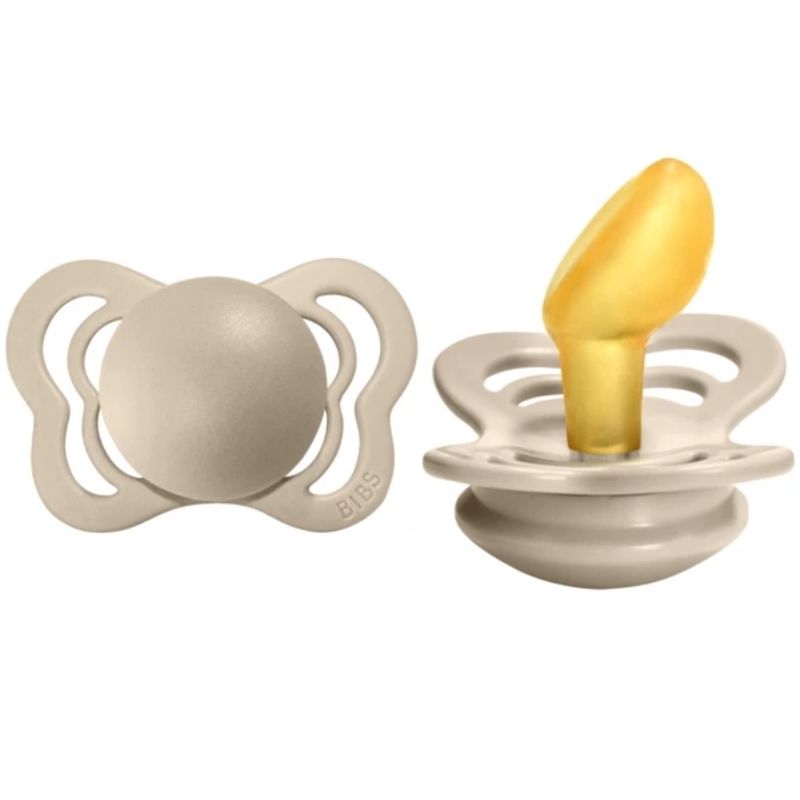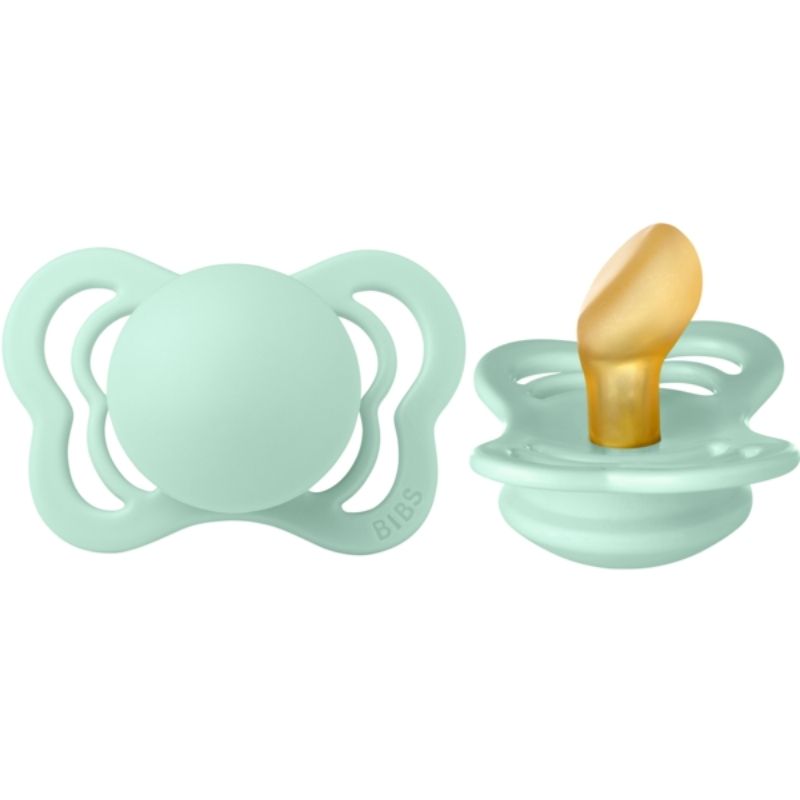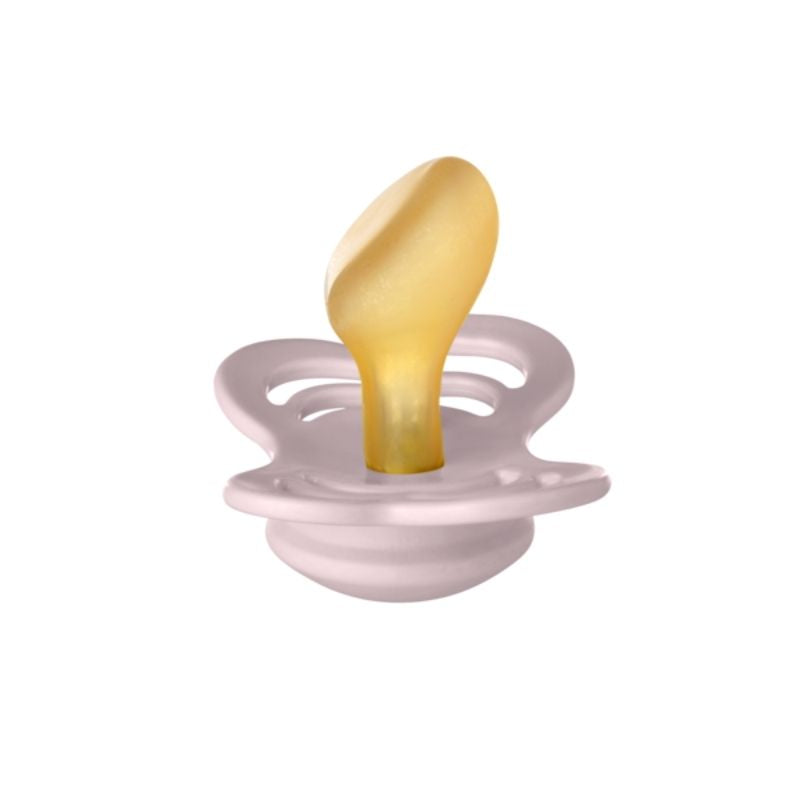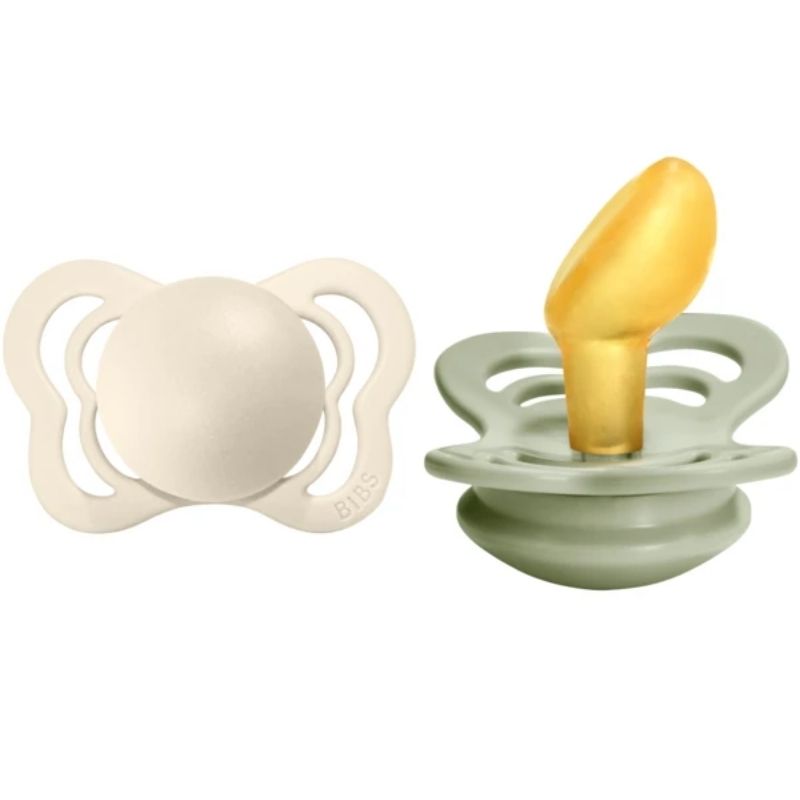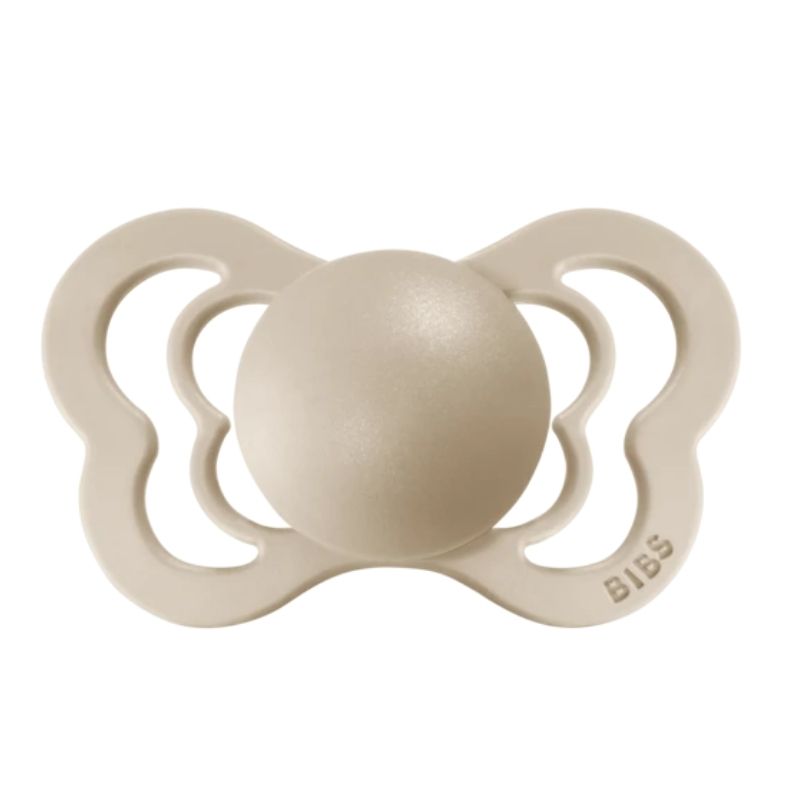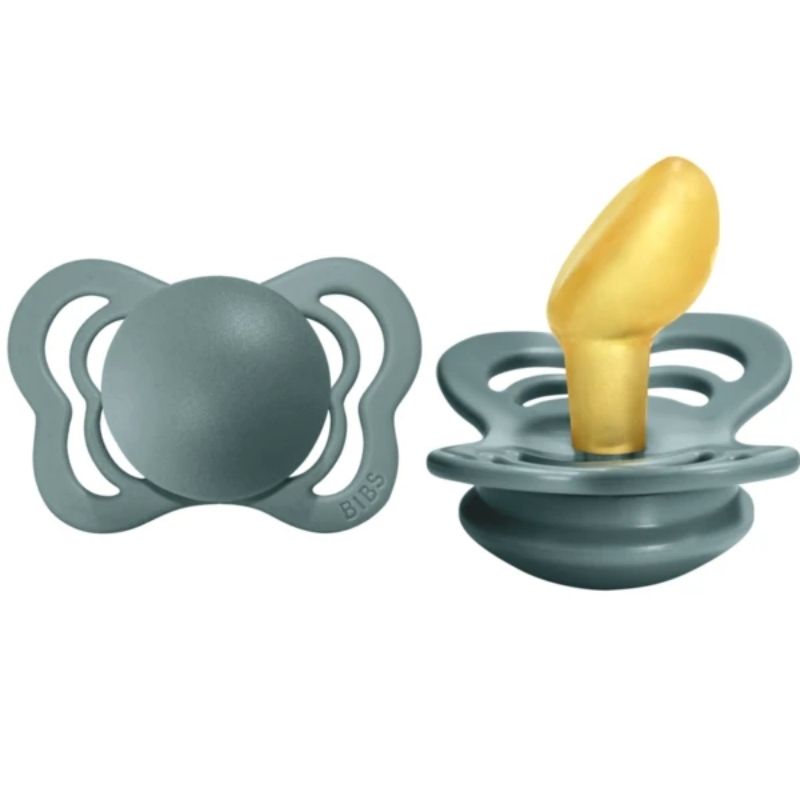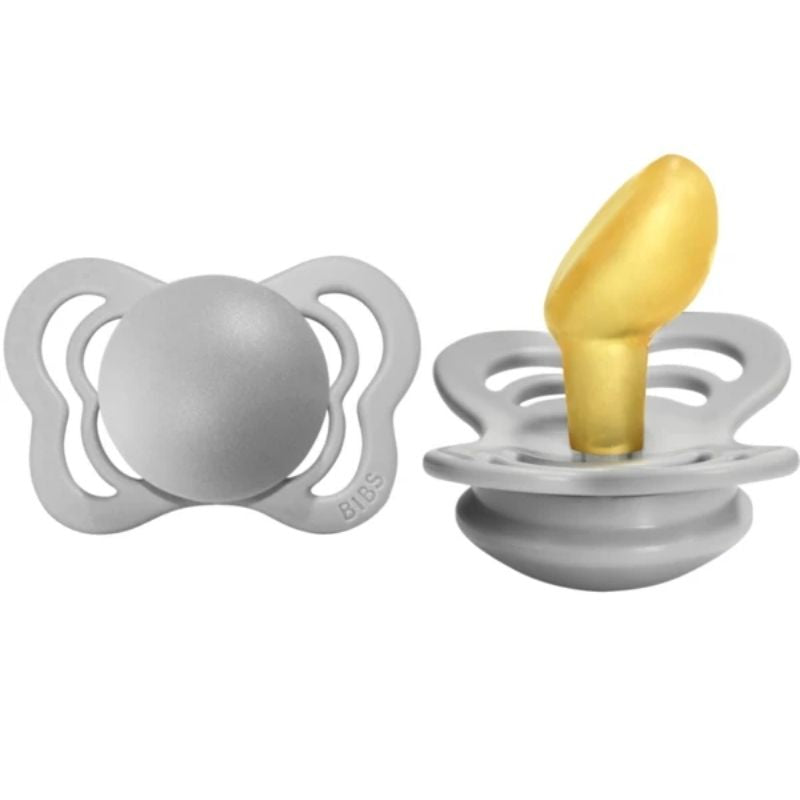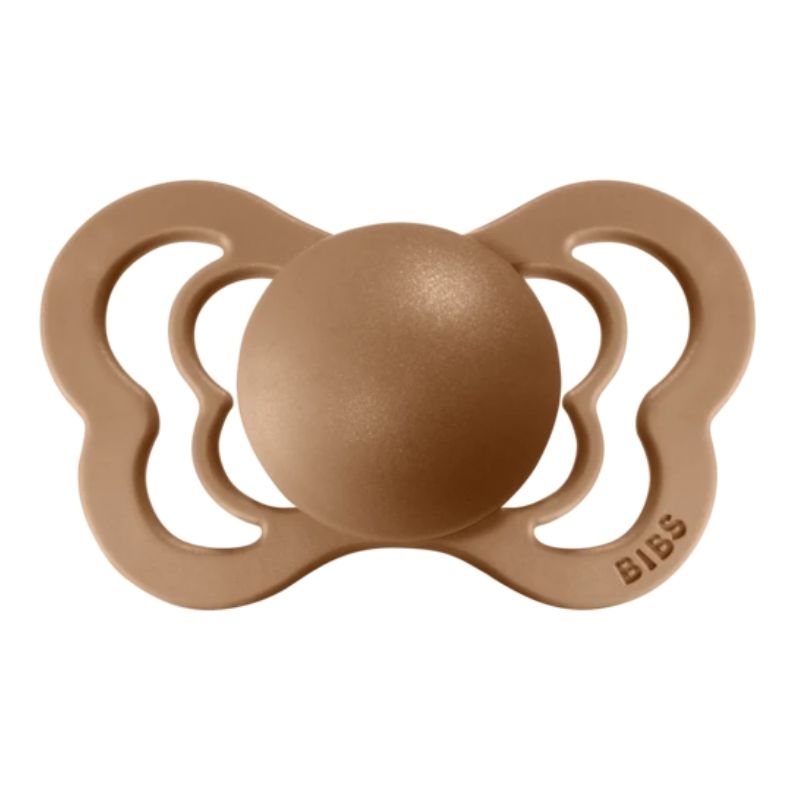 BIBS Couture are a must have from the Bibs Family. It completes the modern pacifier assortment with an anatomically shaped nipple of highest quality in a premium design. The anatomically shaped nipple imitates the mother's nipple while breastfeeding and fits the roof of baby's mouth perfectly.

This nipple shape gives the least pressure on jaw, gums and teeth and comes in both soft natural rubber latex and silicone. It is recommended for children from 0-36 months. The shape of the lightweight shield leaves the nose free and facilitates easy breathing. All in a cute butterfly design.

The beautiful lightweight shield has round and soft edges that allows the pacifier to sit comfortably on the baby's face. The air holes in the shield leaves the nose free and facilitates optimal airflow around the sensitive area around the child's mouth.