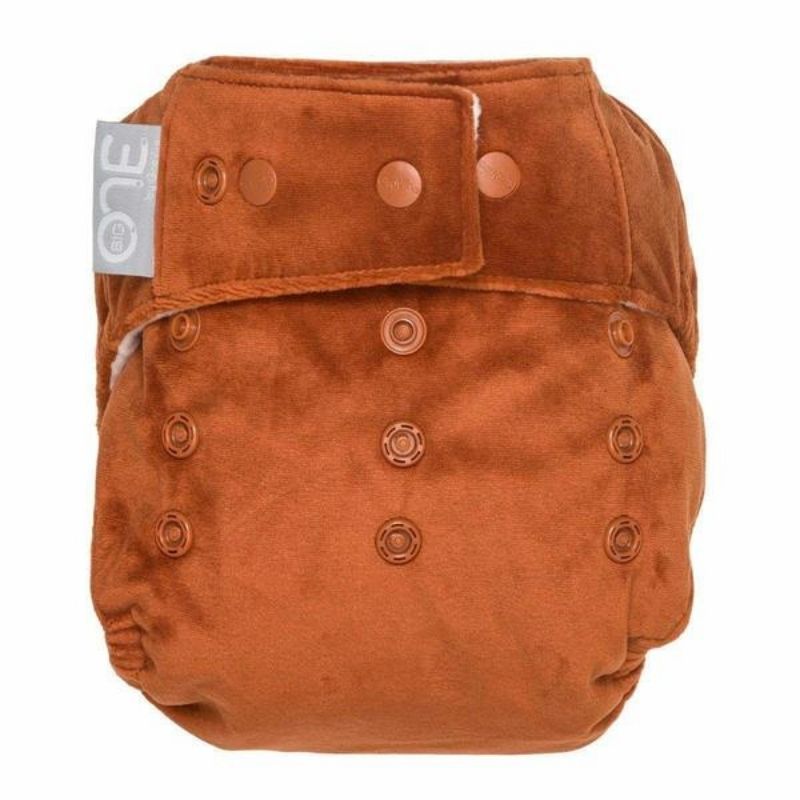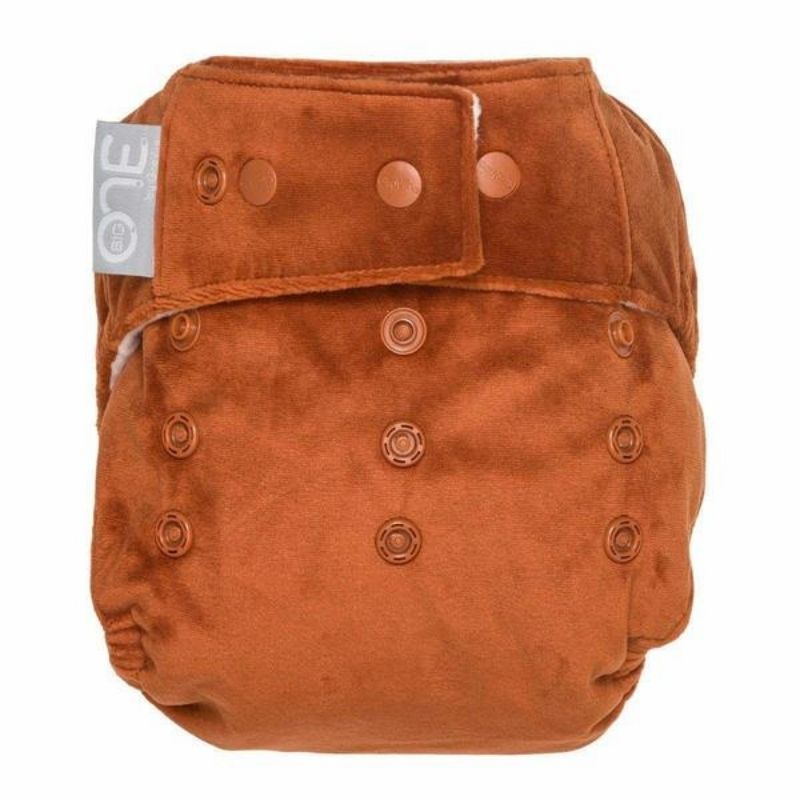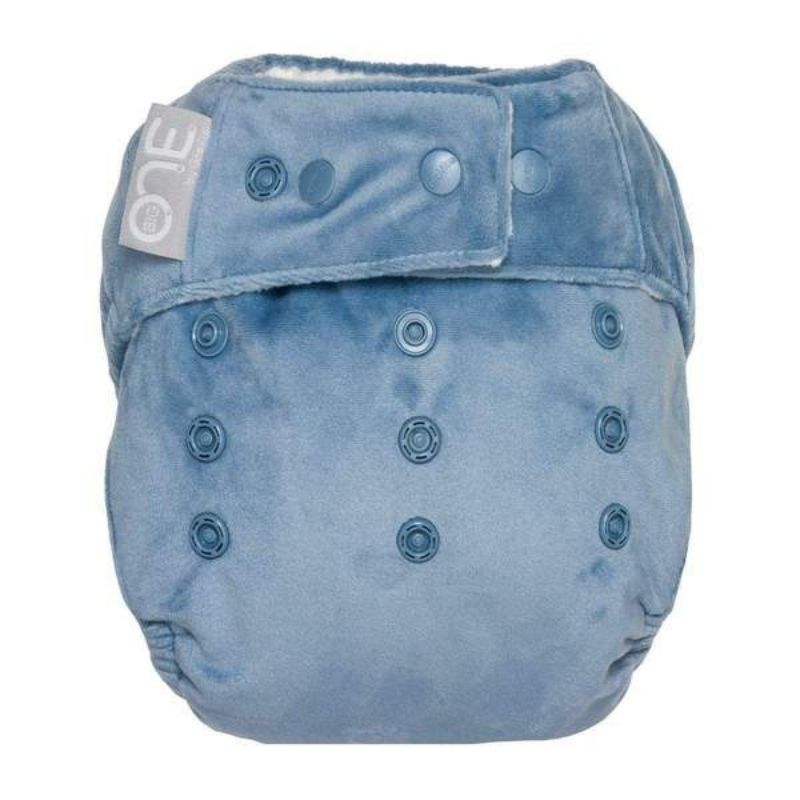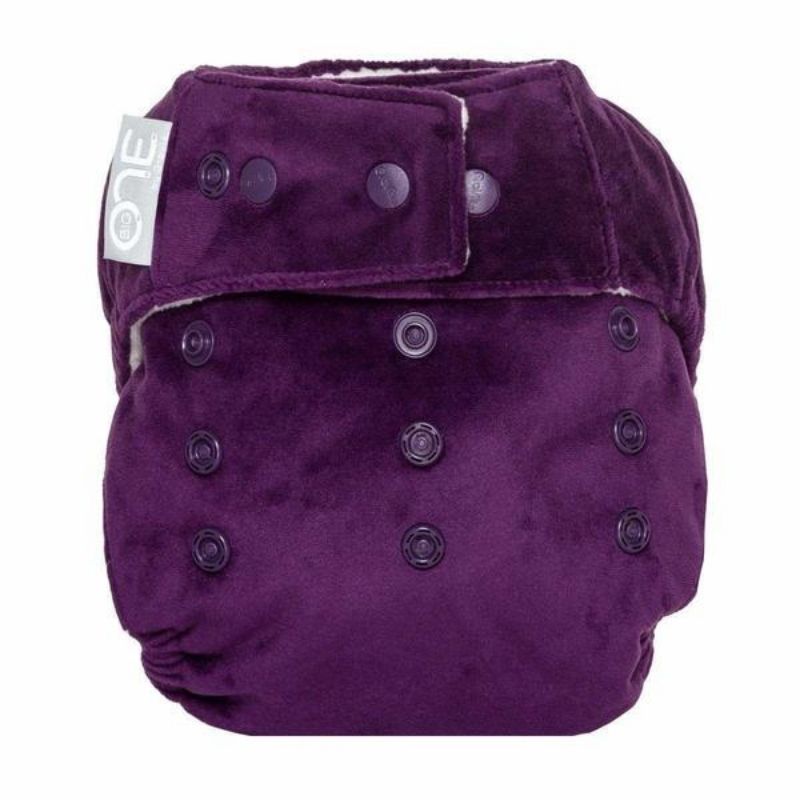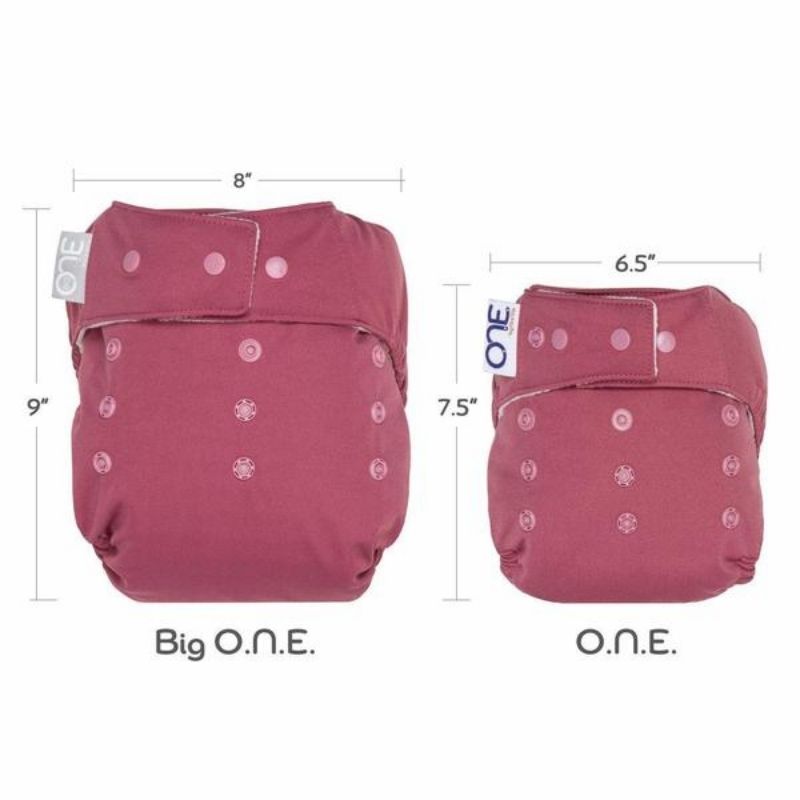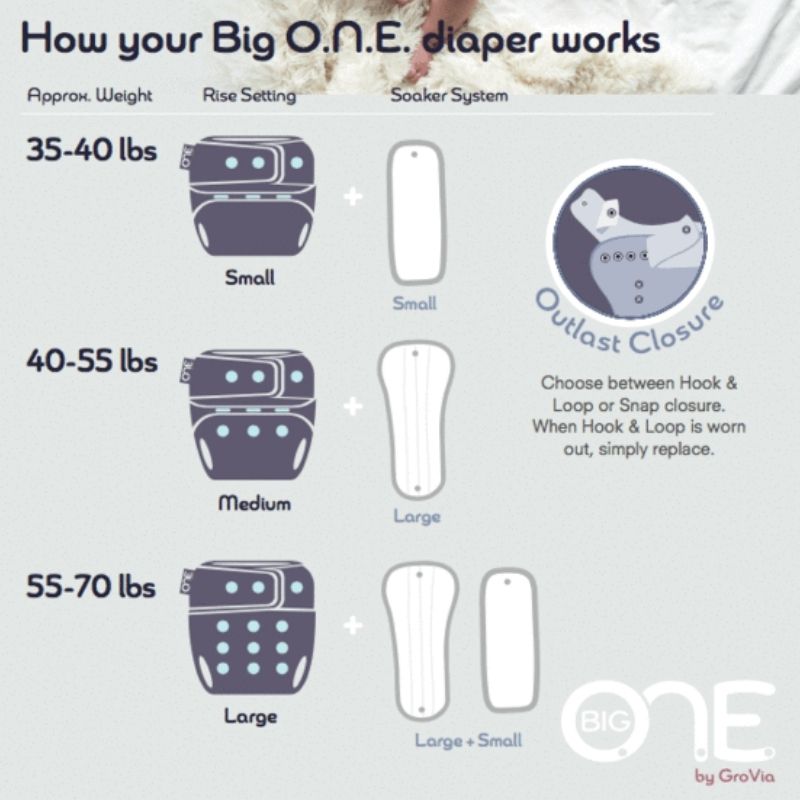 The new GroVia line of AIOs are just....well...."like buttah". The inside construction and absorbency is exactly the same as the standard line, but the outer waterproof layer of TPU has been replaced with the proprietary laminated polyester velour. Shimmery, pillowy, and quite possibly the softest thing you've ever touched.

The Buttah Big O.N.E diaper is unique among cloth diaper all in ones (fits 35-70 pounds) because it comes with everything parents need to cloth diaper a baby: enough absorbency to forget boosters and doublers (even overnight), two built-in closure options, and a heavy-duty construction that is built to last.

The Buttah Big O.N.E. features a unique Outlast closure system that gives you the ability to choose between Hook & Loop and Snap closures, and the ability to buy a replacement kit when your Hook & Loop wears out. Buttah Big O.N.E's absorbency comes from a hidden body layer PLUS our one-of-a-kind cotton, channeled soaker design that is trim yet absorbent. All with the same amazing quality you've come to know and love in GroVia products.

No need to choose between Hook & Loop or Snap closures!