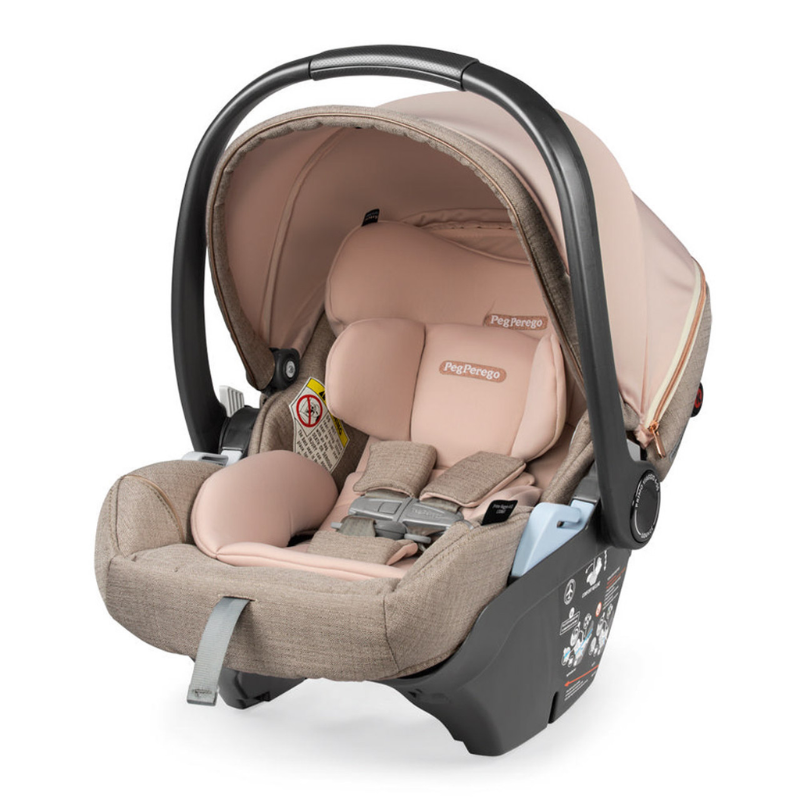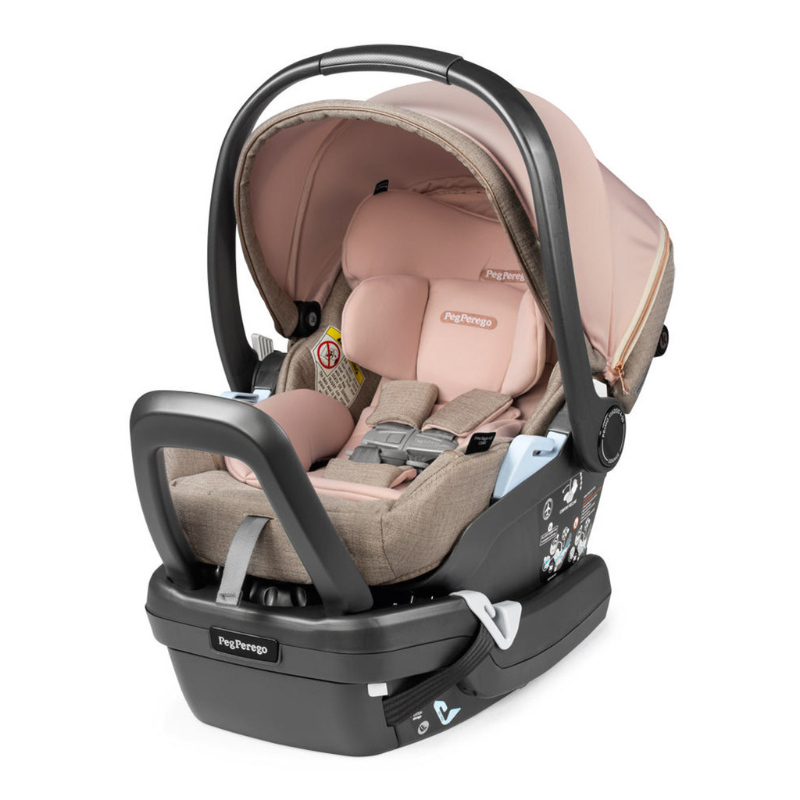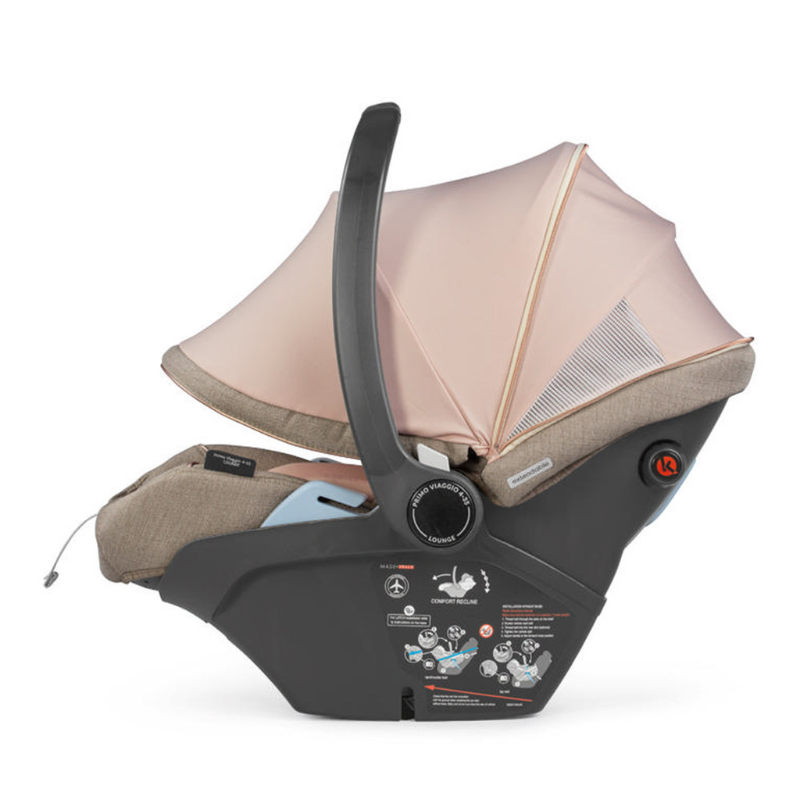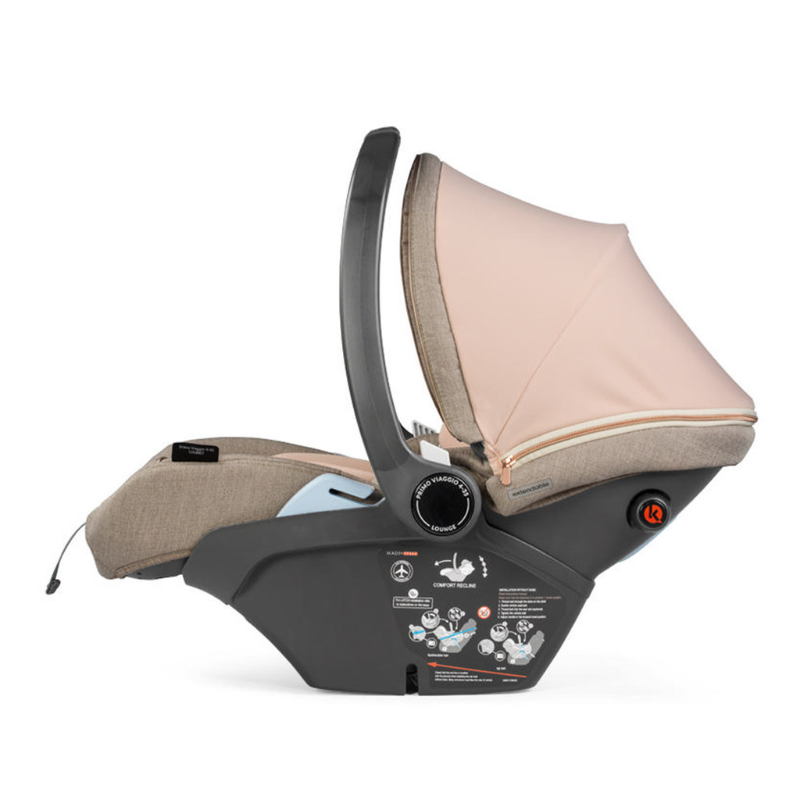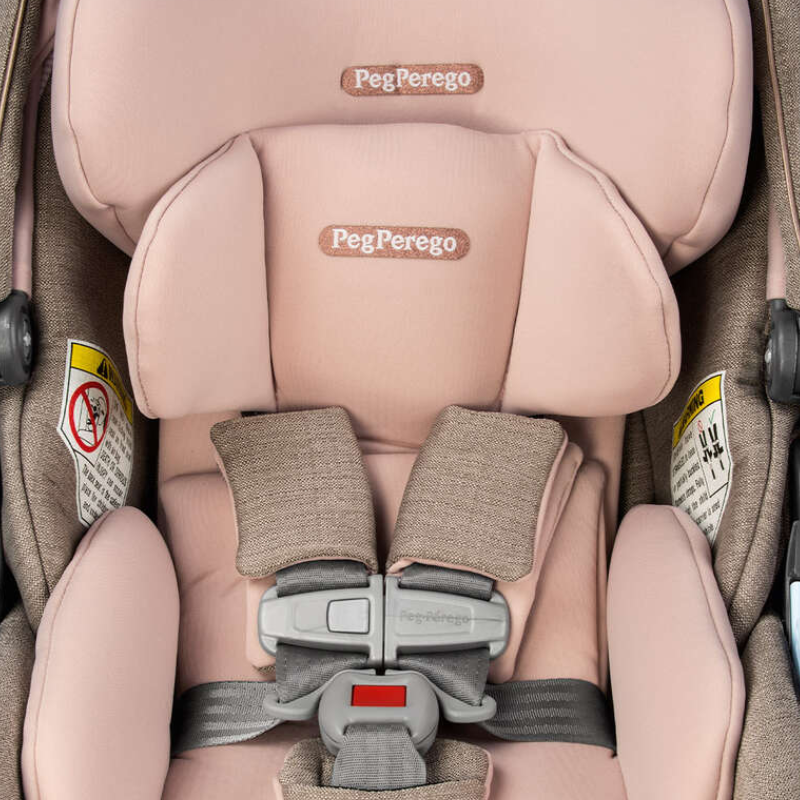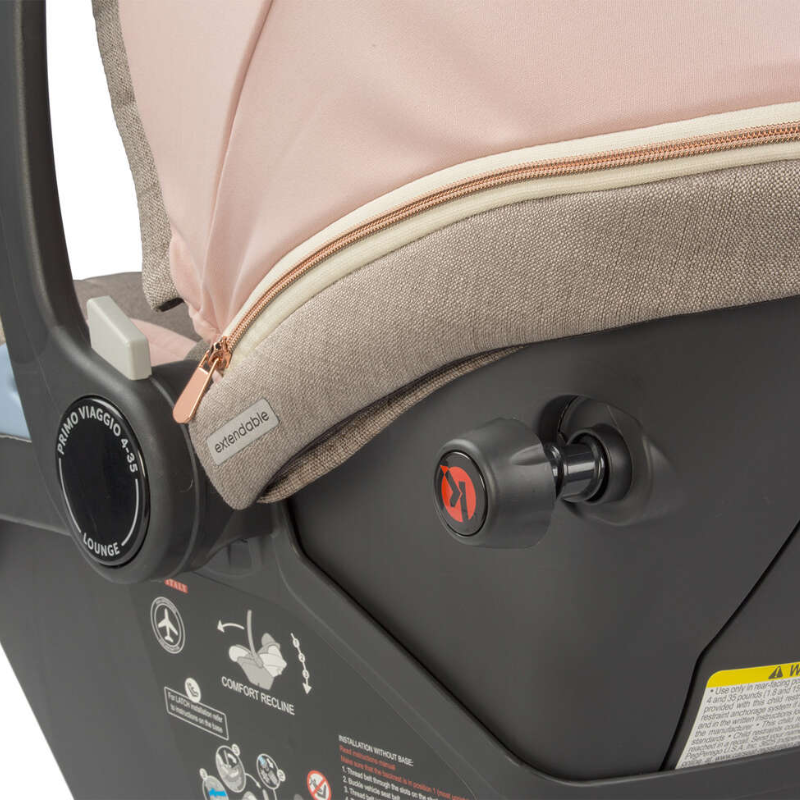 The Lounge version of the Peg Perego Primo Viaggio 4-35 is one of the only infant car seats with a recline function, allowing your baby to lie flat in comfort when you're using the car seat on your stroller.

The backrest reclines and the leg rest extends on the Primo Viaggio Lounge, creating three recline positions that are more ergonomic for your baby's developing head and neck. For safety reasons, the Lounge car seat will not recline when used in your car.

The Lounge comes with Peg Perego's Nido base, which features both a load leg and anti-rebound bar that absorb energy and minimize forces in a crash. Together, the two safety features can reduce the seat's rotation in a crash by more than 50%. Unique to the Lounge edition of the car seat, Kinetic pods on the sides of the seat also help to disperse forces away from the child in the event of a side-impact collision.