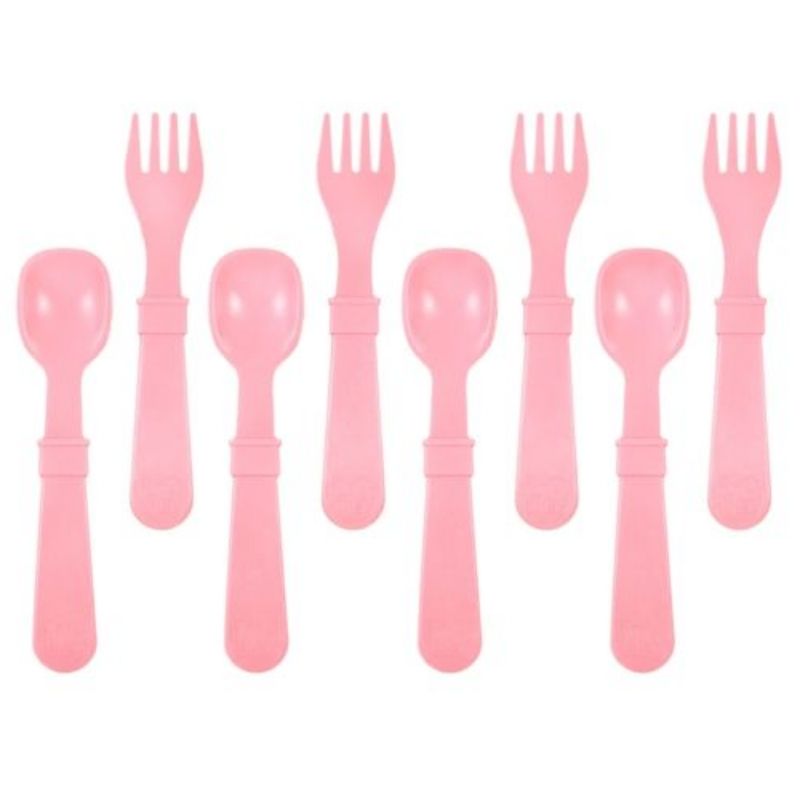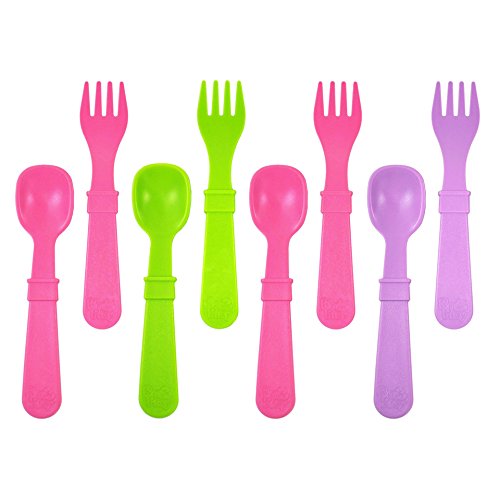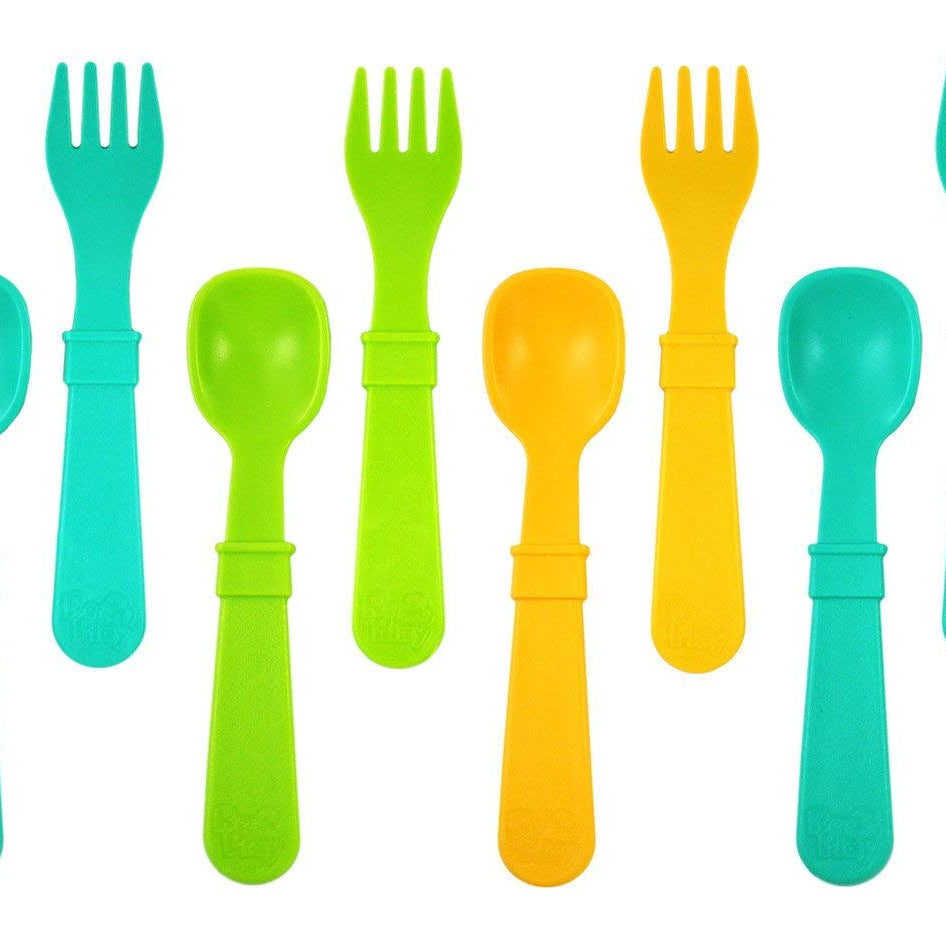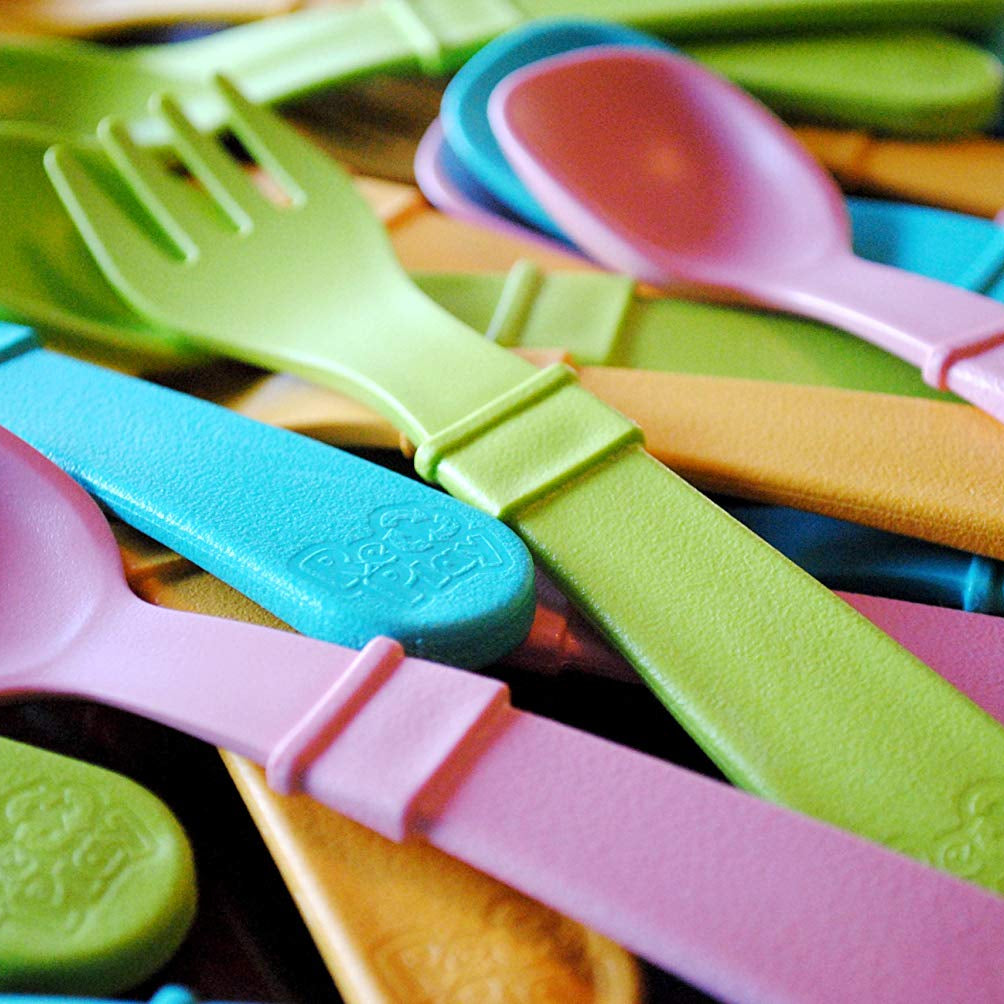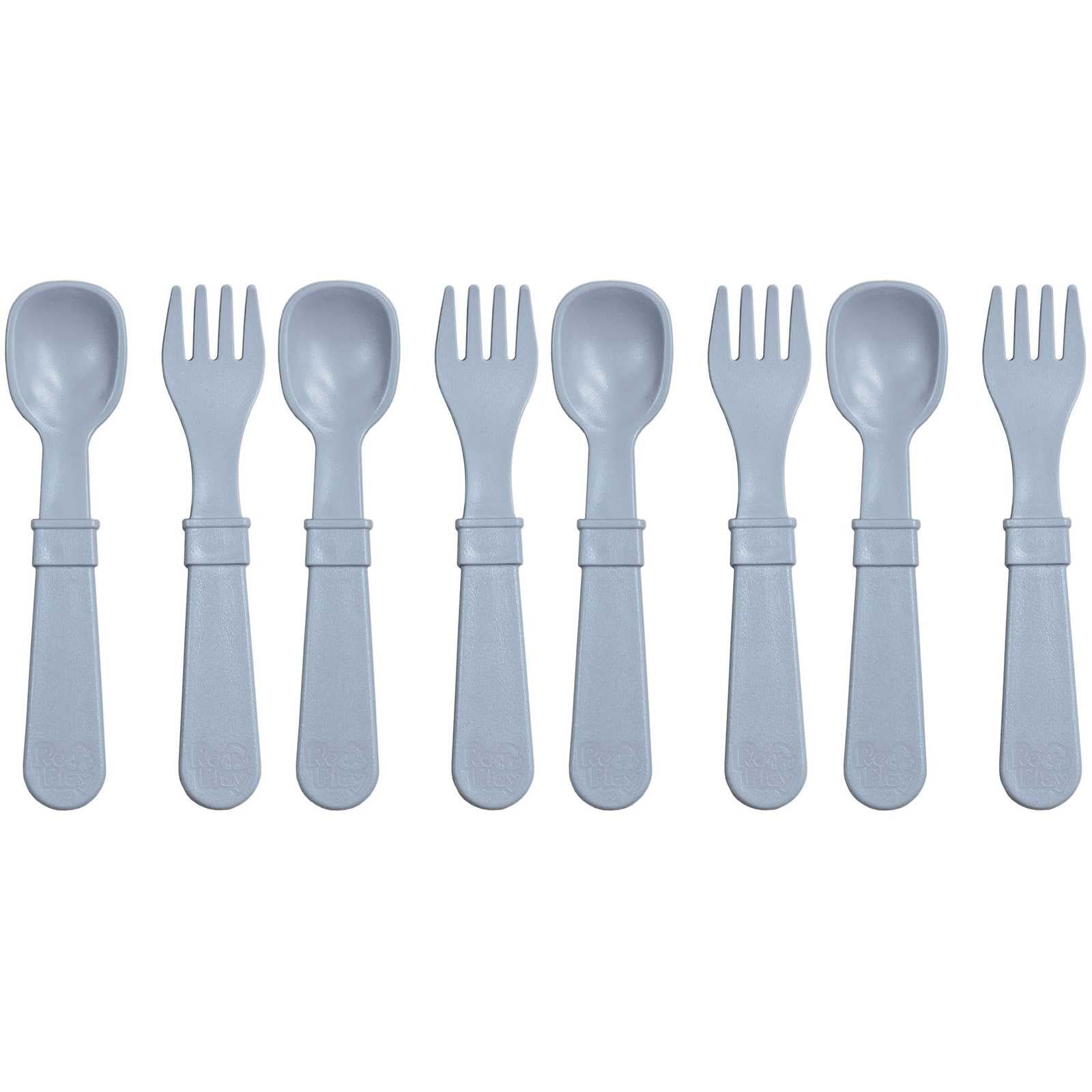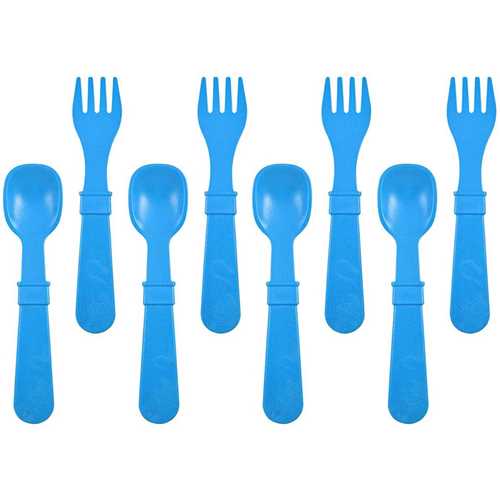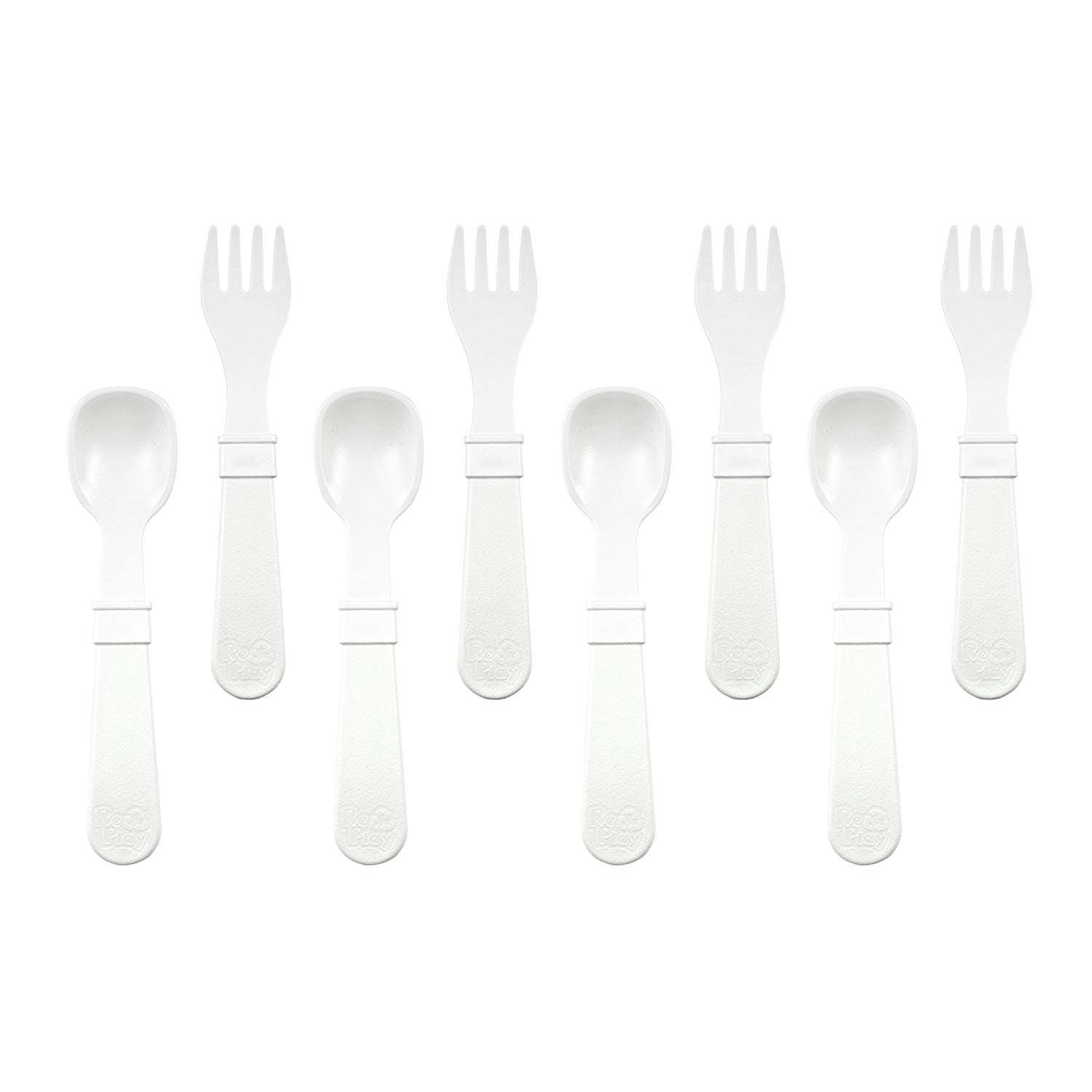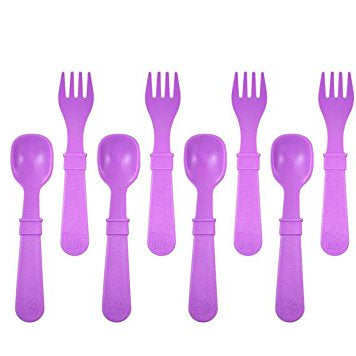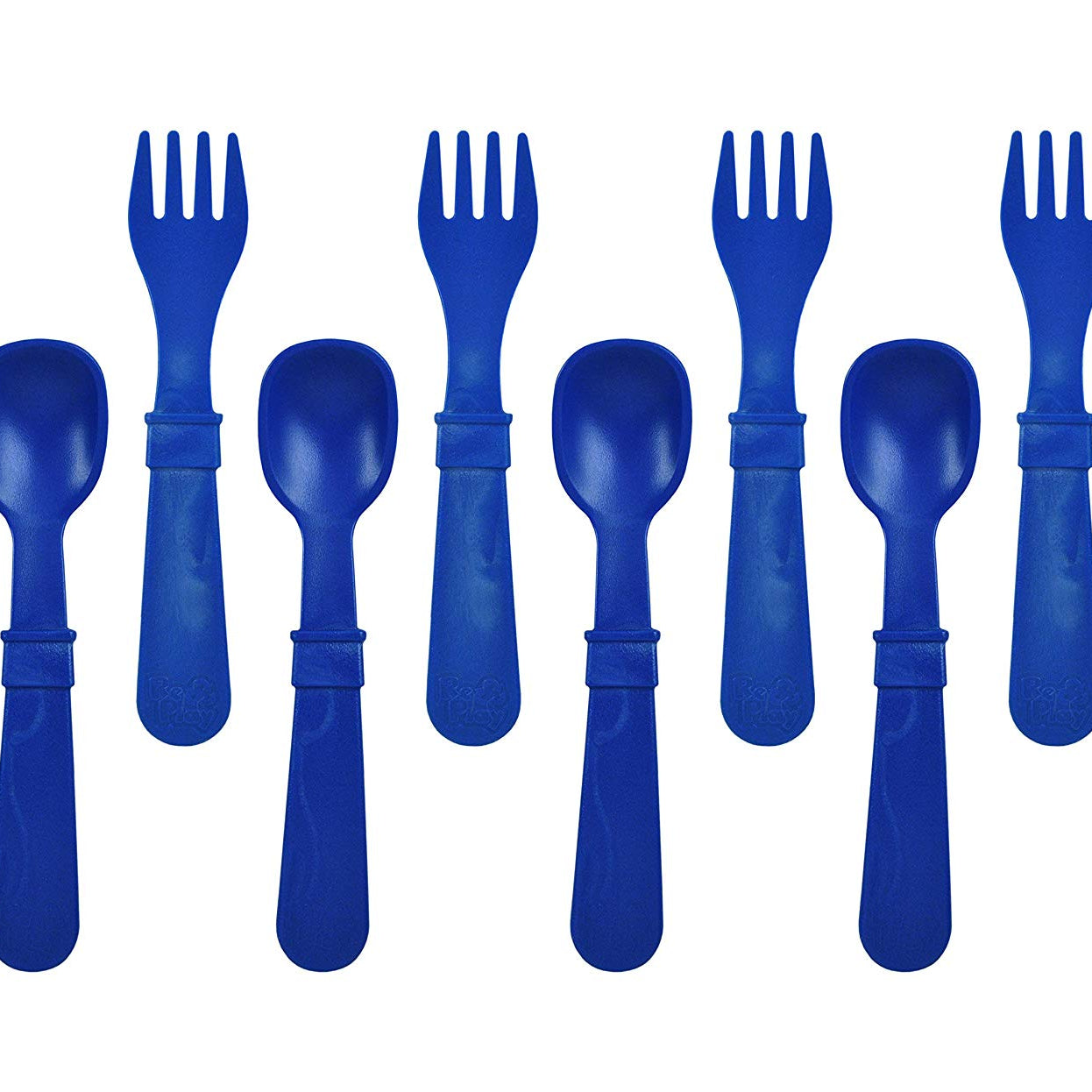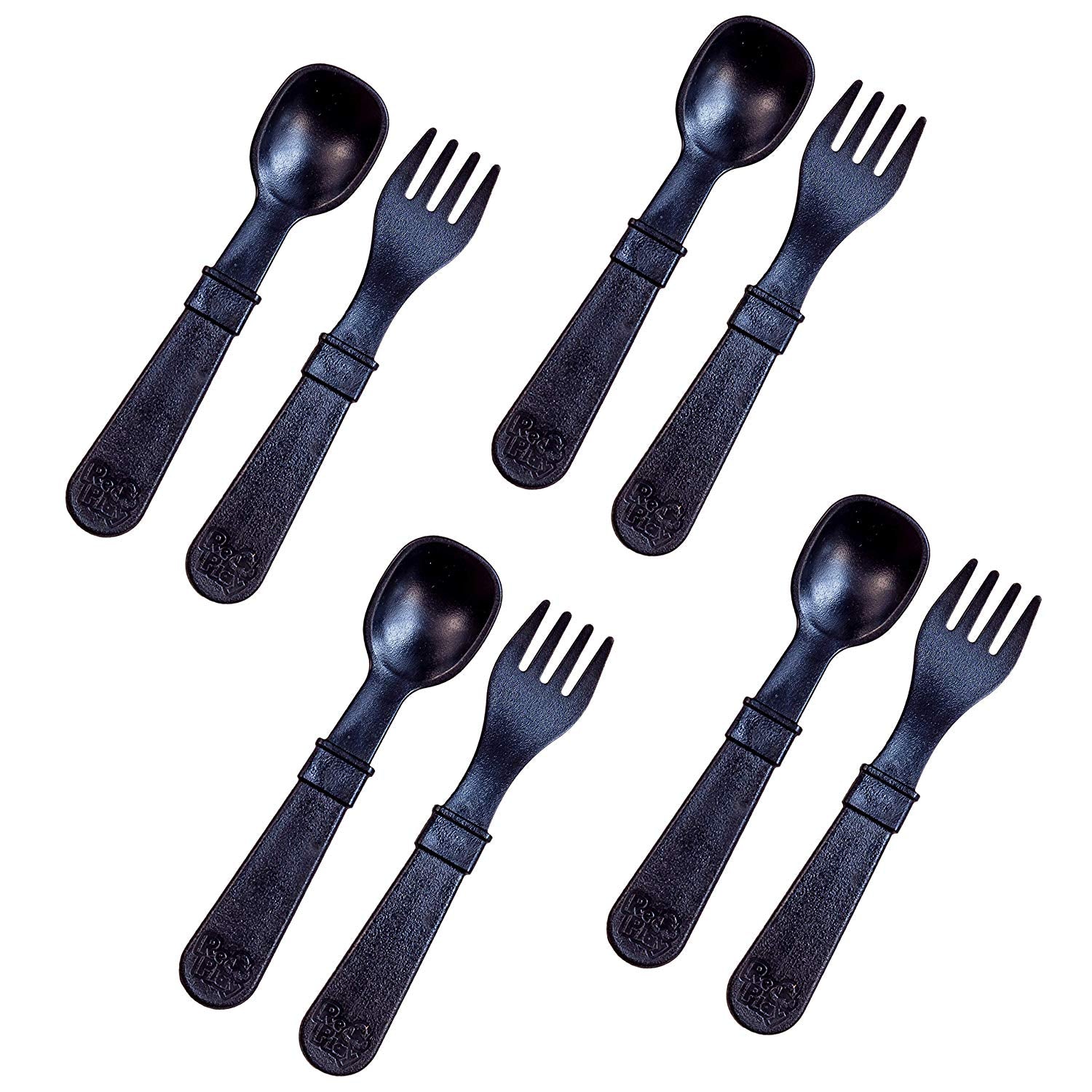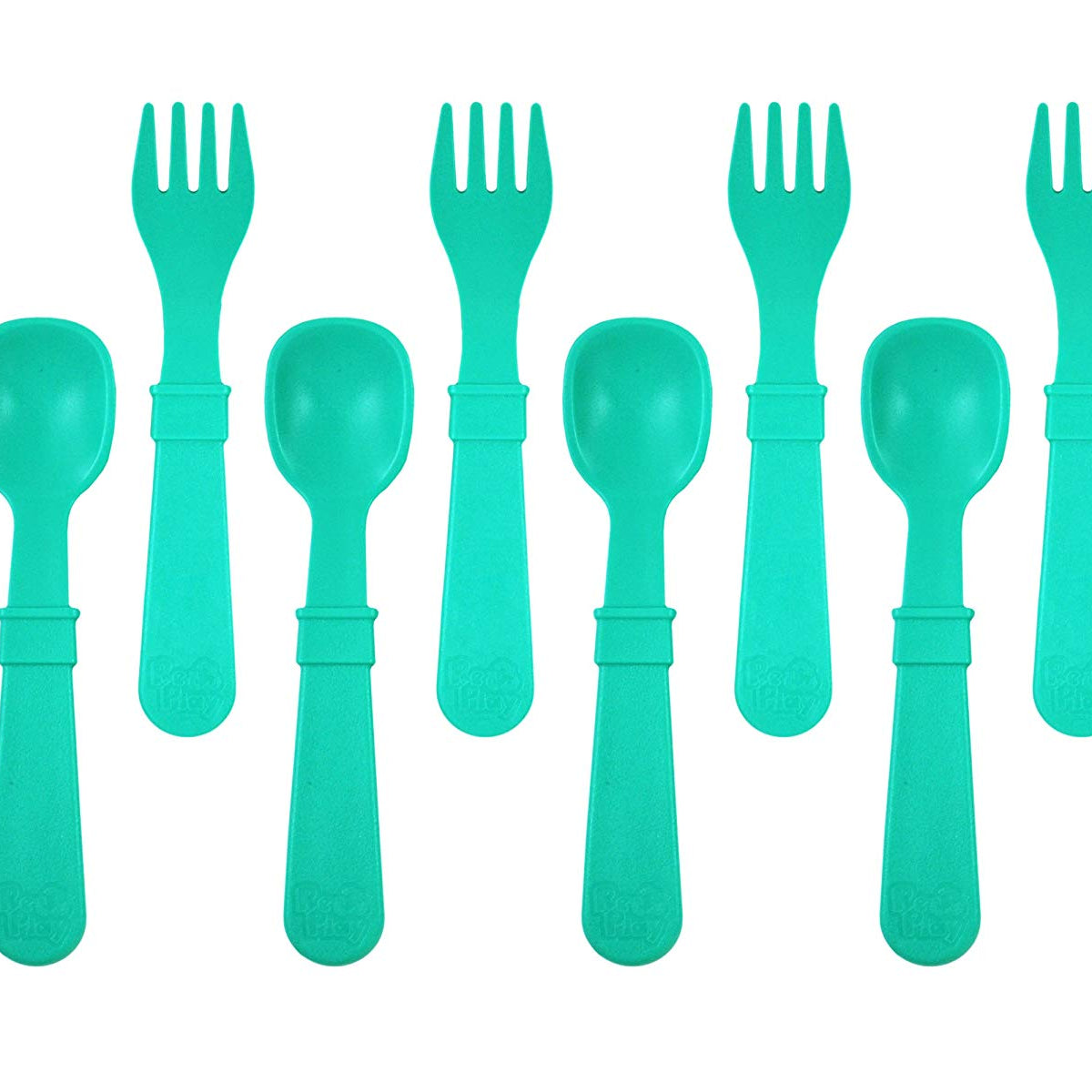 Encourage self-feeding with these Re-Play's Toddler Utensils.  Coming in a set of 8 which includes 4 forks and 4 spoons this set is perfect for mealtime.  In fun and vibrant colours, these utensils are durable and affordable.  The forks feature rounded tips for safety and spoons have a deep scoop for the hungriest toddlers. Mix and match utensils with our plates, bowls, and cups to create a vibrant tableware set!
Features:
Made from recycled milk jugs (HDPE recycled plastic) & recycled FDA approved polypropylene
Set includes 1 fork and 1 spoon
Gentle on the mouth and gums, tough against little teeth
BPA, PVC, phthalates and surface coatings free
Made in the USA
Approx. Dimensions: 5.5" by 1.25" by .25"