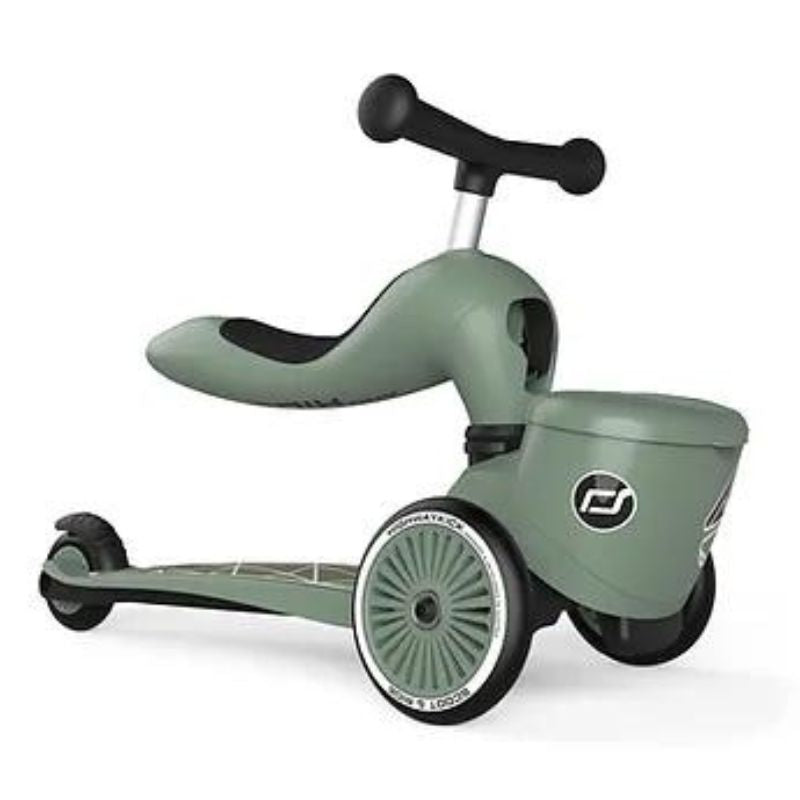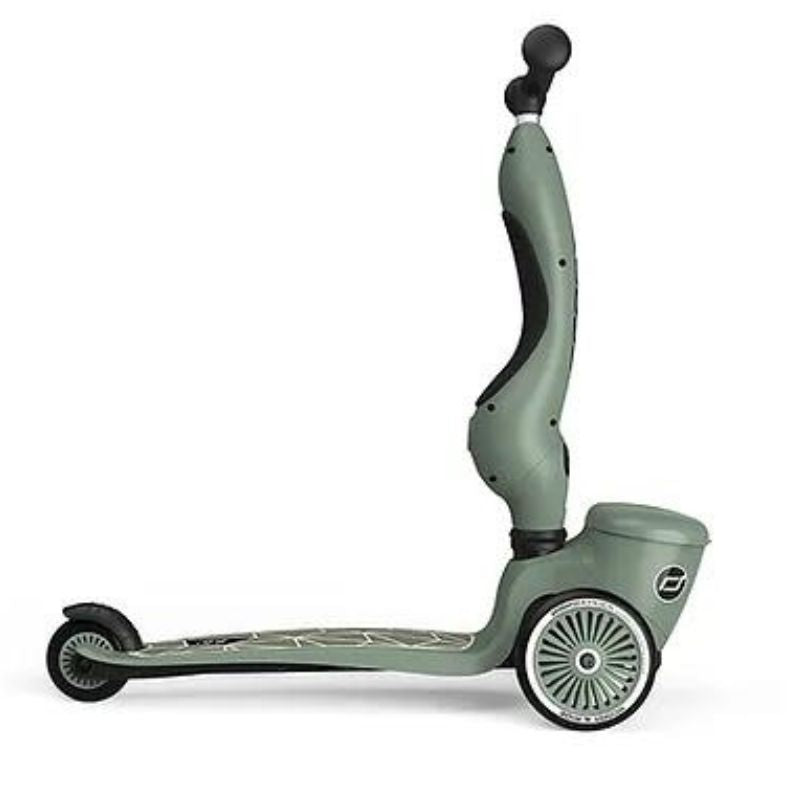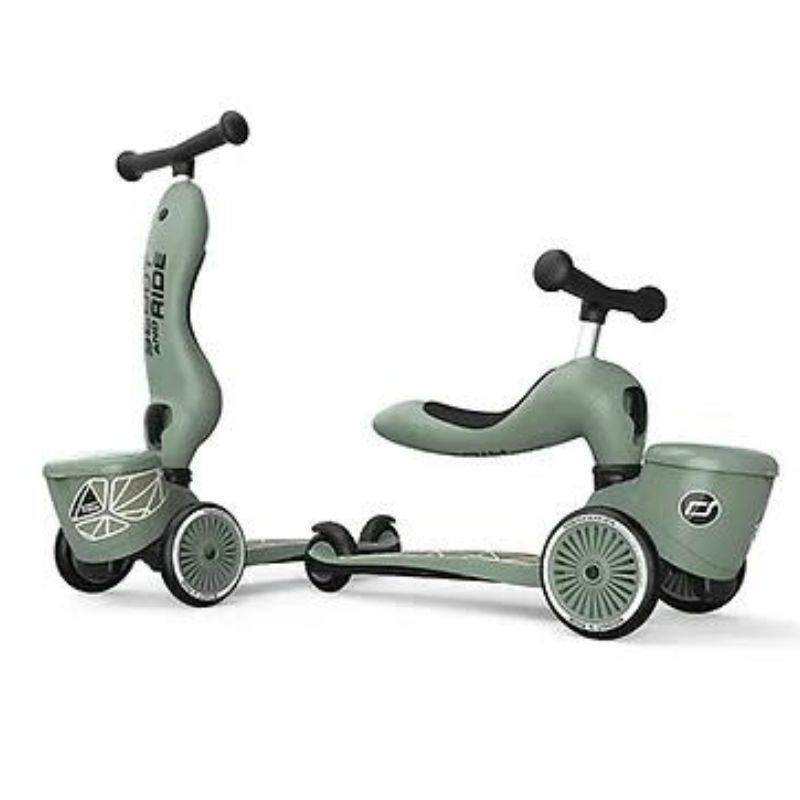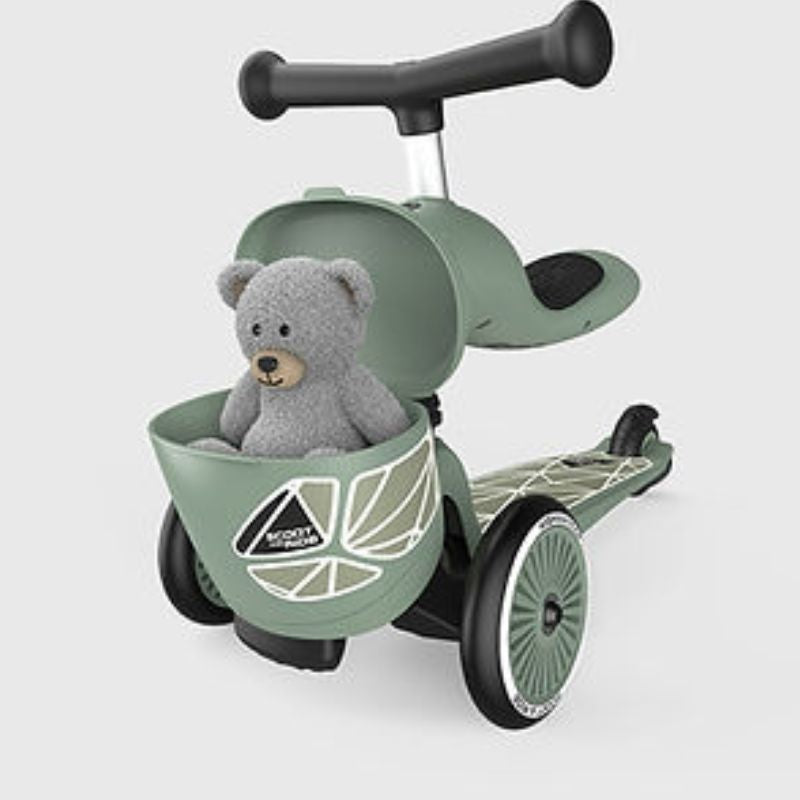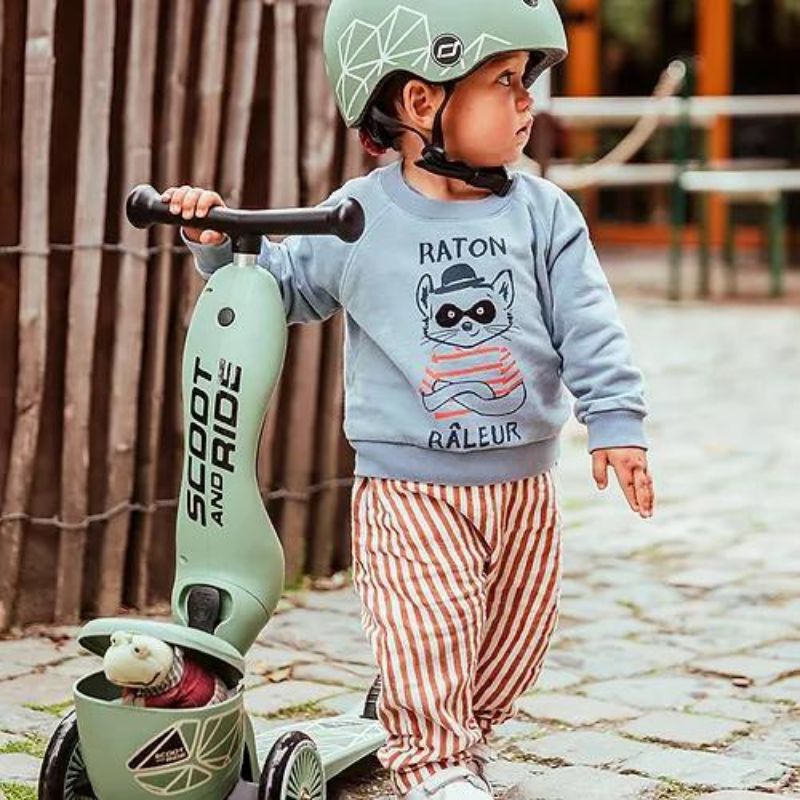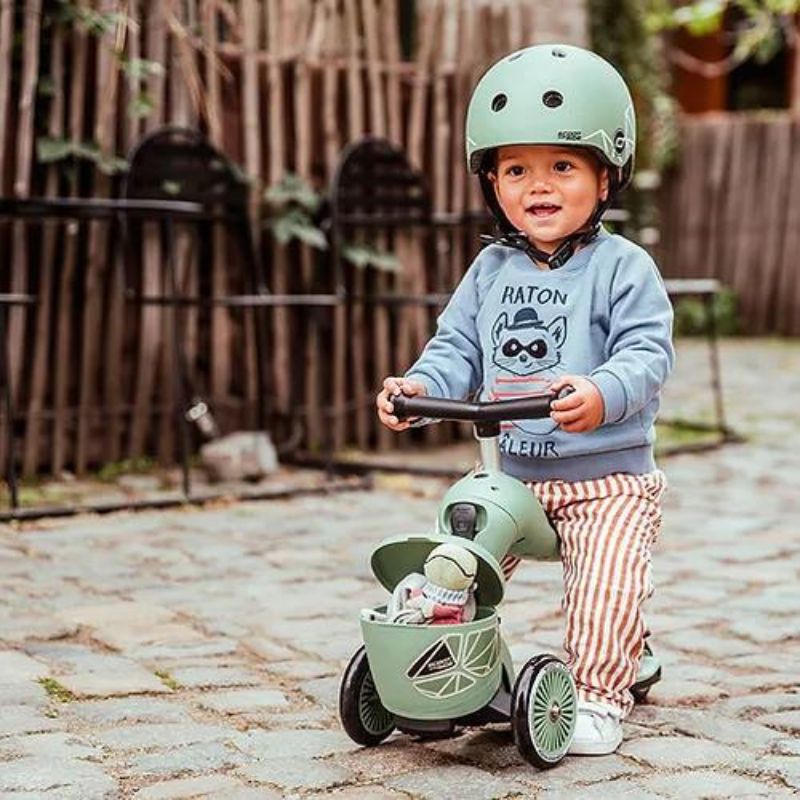 The Highwaykick 1 Lifestyle from Scoot and Ride is the perfect companion for children aged from 1 to 5 years. Thanks to its stability, 2 front wheels and 1 rear wheel, the product allows even the youngest children to move, sitting safely and comfortably.
​ With the new graphic designs and a unique storage in the front, their favorite toys can come along for the ride. 
The Highwaykick 1 Lifestyle is the first 2in1 kickboard / kickboard with seat that can be modified without the use of tools. 
It has the lowest seat height of all kickboards available on the market. This seat height can be adjusted further without any tools. 
The Highwaykick 1 Lifestyle also has a -safety pad- as a kind of rollover protection, for additional safety.