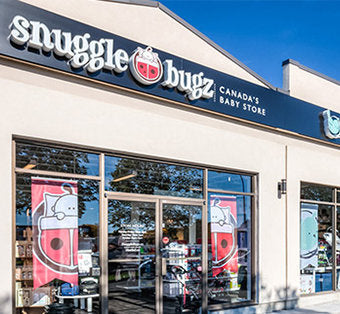 Burlington Store
About Snuggle Bugz Burlington
Welcome to Snuggle Bugz's flagship store! The Burlington Snuggle Bugz location was founded in 2006 by husband and wife team, Ben and Tanya Burmaster when they started their journey as new parents. Easily accessible from the highway, Snuggle Bugz Burlington is a one-stop shop for everything to support you through pregnancy to early toddlerhood and our expert staff are here to help with all your questions.
Features include:
Nestled baby furniture showroom with up to 15 beautiful vignettes of cribs, dressers, gliders and more for inspiration

Baby registry creation and shopping

Car seat fitting with your vehicle*

Monthly community events

Large collection of top-quality car seats, strollers, high chairs and more

Expert and friendly staff to help and provide advice

In-store reservation, in-store pickup, and direct-to-home shipping

Free parking

*Please note that Snuggle Bugz staff cannot install car seats but are happy to help you "dry-fit" car seats to your vehicle to ensure you're buying the right one for your family.
Had a great experience here? Write a Review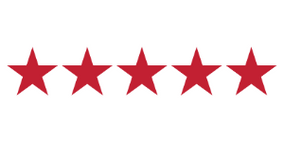 5 Stars!!!
I cannot stress enough how truly wonderful, genuine, kind, accommodating, resourceful and simply helpful are the staff of the Burlington Snuggle Bugz location. Time and again, I am supported and provided with amazing expertise on products while in a light and positive environment. Specifically, the manager Kerri and staff member Olga, who were patient enough to deal with me MULTIPLE times leading up to a purchase of a stroller. They answered all my questions and always gave me a good laugh. I cannot thank them enough. I never felt rushed or dismissed like at many big box stores, and I trust them entirely. They helped with giving options I hadn't considered, as well as genuinely listening to my personal and lifestyle needs to
Make the best decision on products. They've made these big purchases so much less stressful and so much more exciting with their enthusiasm and true love of making new and seasoned parents happy and confident in their purchases. Because of Kerri, Olga and the other countless expert staff, Snuggle Bugz is my go-to for any baby/toddler needs. Thank you for everything ! I highly recommend the Burlington Snuggle Bugz and continually rave about their customer service and experience.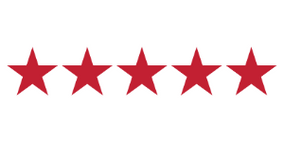 Amazing Store!
Snuggle bugz is an amazing store for baby shopping. Excellent selection of great quality products. The employees are super friendly and very knowledgeable about all things baby! I went in for one thing and came out with 5, I would definitely recommend this store for new parents or new grandparents!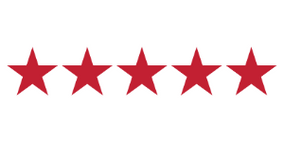 Total Blast!
Attended a presentation on baby sleep and other amazing parenting tips and product showcases. Was an absolute blast. The customer service was great which clearly reflects their core values as a family business. I would recommend the snugglebugz brand and their products.