Peg Perego YPSI Stroller Line-Up
Jump to Section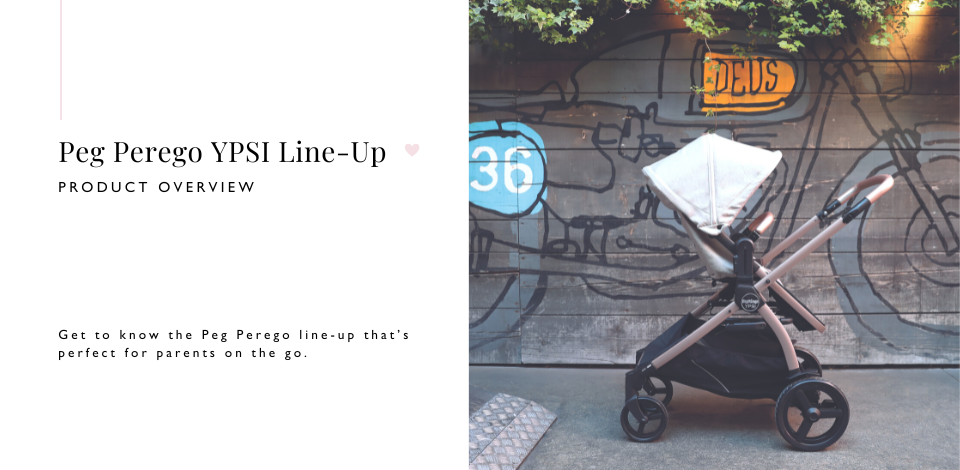 Looking for a 
stroller system
 that can go AND grow with you and your family? Then the Peg Perego YPSI line may be just what you're looking for! 
Peg Perego
is an Italy-based, family business that has almost 70 years of experience designing and manufacturing quality baby products — and they've definitely hit the mark with this line-up.
We're breaking down everything you need to know about the
Peg Perego YPSI line
.
PEG PEREGO YPSI STROLLER
THE SPECS:
Recommended Age: Birth to 50 lbs
Unfolded Size: 20" x 39.25" x 40.25"
Folded Size: 20" x 32.25" x 15.25"
While the
YPSI stroller
is conveniently lightweight and compact, it still offers all the features you love in a deluxe
stroller.
The YPSI has a reversible seat, allowing you to decide if your little one should face forward, or face you, and the backrest, seat, footrest and handle are all effortlessly adjustable.
In addition, this stroller is smooth and agile (and trust us, nothing will feel better when navigating through a crowd with a stroller). These features ensure that comfort is a top priority for you and your babe while on the go.  When folded, the YPSI stroller measures in at 20" x 32.25" x 15.25", making it a streamlined style to take nearly anywhere.
You can use the YPSI for your little one up to 50lbs, and it is able to convert from a single to a double stroller, making it truly a stroller that grows!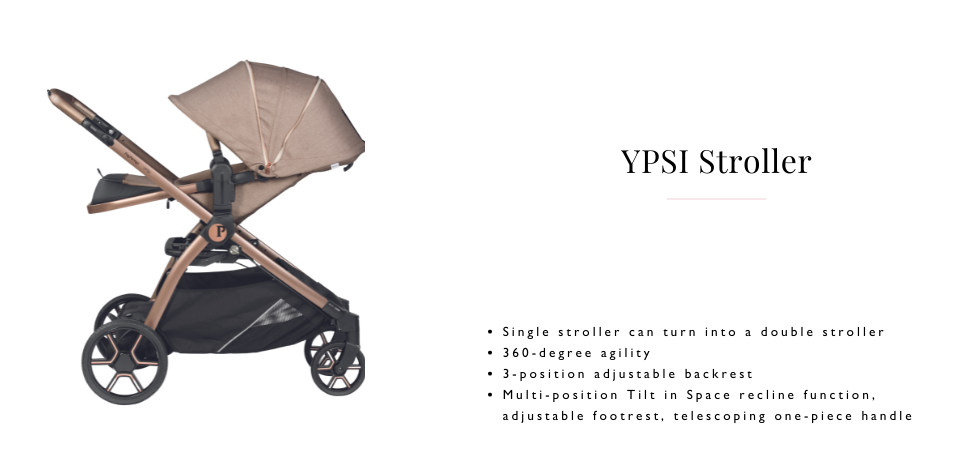 YPSI BASSINET
THE SPECS:
Suitable for children from birth up to 20 lbs.
Weighs: 8.5 lbs
Dimensions: 31" L x 15" W x 10" H
If you're looking for an addition to your YPSI stroller for those extended trips out when baby needs a comfortable nap spot, the
YPSI Bassinet
has got you (and baby) covered!
Speaking of covered...this bassinet will not only keep your little one cozy but protected as well, with its hood and extendable visor (UPF 50+) and zipper-fastened footmuff. The comfort mattress and reclinable backrest also ensure your baby sleeps soundly.
The YPSI Bassinet truly is the perfect travel companion for sound sleep. Not only does this
bassinet
attach to the YPSI Stroller for naps on the go, but it is also approved for overnight sleep and can convert into a portable crib using its feet or by attaching it to the
Home Stand.
Another handy feature is that the bassinet conveniently folds for carrying or storing — so it won't take up any extra precious real estate in your home.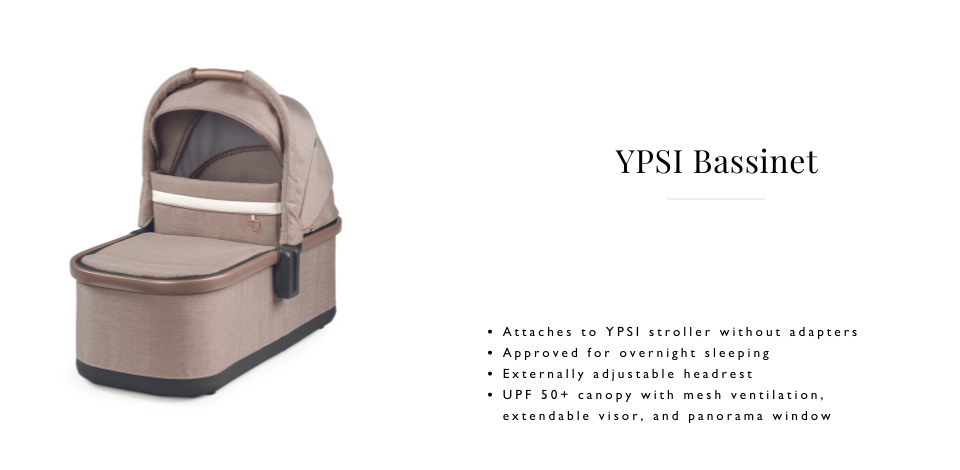 YPSI COMPANION SEAT
THE SPECS:
Suitable for children from birth to 50 lbs
Seat weight: 6.75 lbs
When you're ready to add a new passenger to your crew, the Peg Perego YPSI can handle that too, using the
Stroller Companion Seat
.
Not only are you able to grow your
YPSI Stroller
by adding the companion seat, but the seat itself can grow with baby too! The seat is height adjustable and can be adjusted into 3 separate positions (for sitting, relaxing, and resting).
Like the YPSI stroller, you can also choose whether you want your little addition to face forward, or face you, giving you and your little one ultimate flexibility.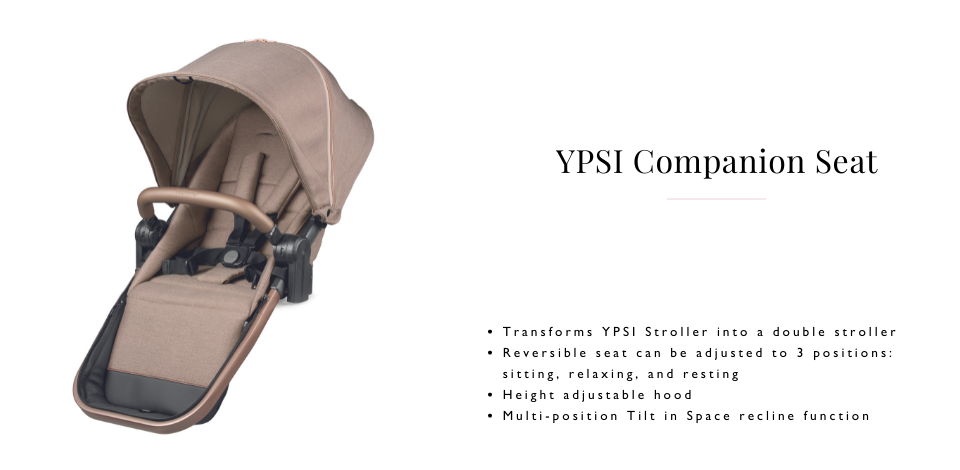 ---
---