Back-to-Daycare Checklist
Jump to Section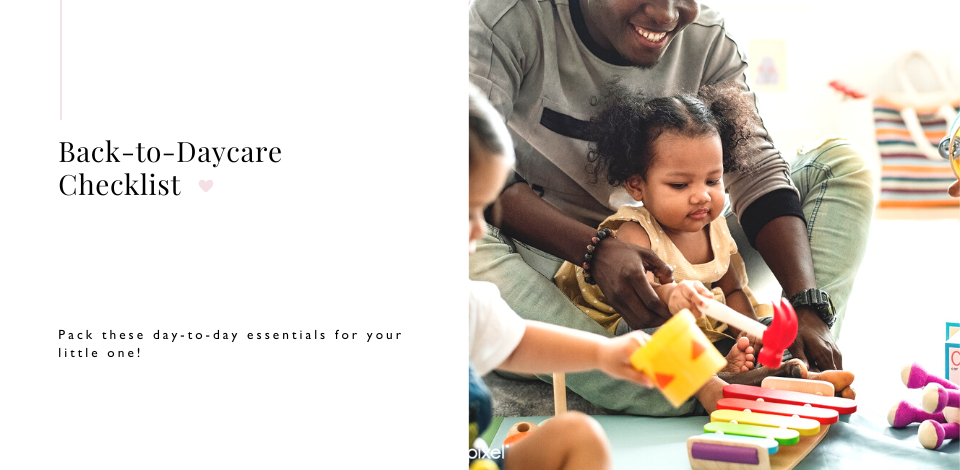 According to Statistics Canada, over 50% of children today attend daycare. Trusting someone else to care for your child can be anxiety-inducing at best for some parents. However, providing the daycare centre with day-to-day essentials will ease your mind that your young one is being well taken care of.
While the daycare will do its best to give your child the attention they deserve, plenty of supplies are needed to keep them comfortable and happy throughout the day. Providing as many of these as you can ensure your child returns to you happy and healthy at the end of each day.


PACK YOUR BAGS
To start, you'll need two bags: a diaper bag (if your little one isn't potty trained yet) that stays at the daycare for the week, and a backpack that shuttles back and forth every day.

One of our top-selling diaper bags is the UPPAbaby Changing Backpack. It's a functional and stylish option, with 11 available colours to choose from. Made with premium waterproof fabric and wipeable inner lining, it has multiple compartments for storing anything from diapers, wipes, and blankets, to a spare change of clothes.

The Skip Hop Zoo Little Kid Backpack is a great choice for an everyday bag. With a large variety of animal designs available (they make over 20), it measures 11" L x 5" W x 12" H which is large enough to fit day-to-day items such as lunches, snacks, sippy cups, and lovies.

DIAPER DUTY
The majority of daycares require you provide diapers and all changing-related items.

One of our favourite diapers is the Hello Bello Club Pack, which provides a week's worth of functional and comfortable diapers at a reasonable price. Soft, stretchy, and super absorbent, these diapers are also hypoallergenic and eco-friendly.

Equally important to include are wipes, such as Aleva Naturals Bamboo Baby Wipes. This pack of 80 should last the week, although you should always double-check to make sure supplies aren't running low. These wipes are specially designed for sensitive skin, combining aloe vera, chamomile, natural tea tree oil, and lavender for gentle cleansing.

Additionally, you should include Soothing Diaper Cream, which is also made by Aleva Naturals. It's made from a blend of aloe vera, shea butter, and natural calendula extracts for a non-greasing and mess-free cream that provides fast relief.
FEED ME
Kids love to eat, and you'll have to pack nutritious foods and snacks for them to munch on during the day.

The Lunch & Snack Box Set by A Little Lovely Company provides you with 4 multi-sized containers to hold everything from sandwiches to snack food in BPA-free and phthalate-free polythene.

All parents know just how messy feeding can be, so a bib such as Oxo Tot's Roll-Up Bib is a must. Not only will it catch everything in its food-safe pocket, but it also rolls up to minimize storage. The bib is crafted with child-friendly fabric and silicone and comes in multiple colour options.

For foods that require the use of cutlery, the Bamboo Spoon & Fork Set by Cink is a great choice for little ones. You can choose from a variety of colours and it is super easy for toddlers and little kids to handle.

Burp Cloths are also a good idea to include. Copper Pearl makes 45+ variations of their Premium Burp Cloth 3-Pack. Its generous size (21"x 10") works to quickly absorb anything that comes back up.

We'd also recommend the Beaba Sippy Learning Cup to help your child master the fine art of drinking. It comes in 3 styles (spout, straw, or stainless steel), has a leak-proof lid, and removable handles to adapt the cup to your child's preference.
CREATURE COMFORTS
Kids in daycare require some comforts from home to help them get through each day.

For children who are still reliant on their binky, Elodie Details makes wonderful Bamboo Latex Pacifiers in a variety of colours. Crafted with bamboo and polyphropylene plastic, they're free of harmful substances, and have dual ventilation holes to reduce mouth irritation. Pair the pacifier with a high-quality Wood Pacifier Clip to prevent it from falling on the floor or getting misplaced.

One of the best parts of daycare (ok, probably the best part) is nap time. A snuggly blanket like the Luxe Muslin Quilt Blanket from Lou Lou Lollipop is a great choice. Measuring 47" x 47", it's made with 70% rayon from bamboo and 30% muslin cotton for a gentle and plush dreamland companion.

Hot Tip: Your little one might enjoy nap time even more with one of their favourite lovies to snuggle, but we'd caution sending them with anything that's irreplaceable just in case it goes missing.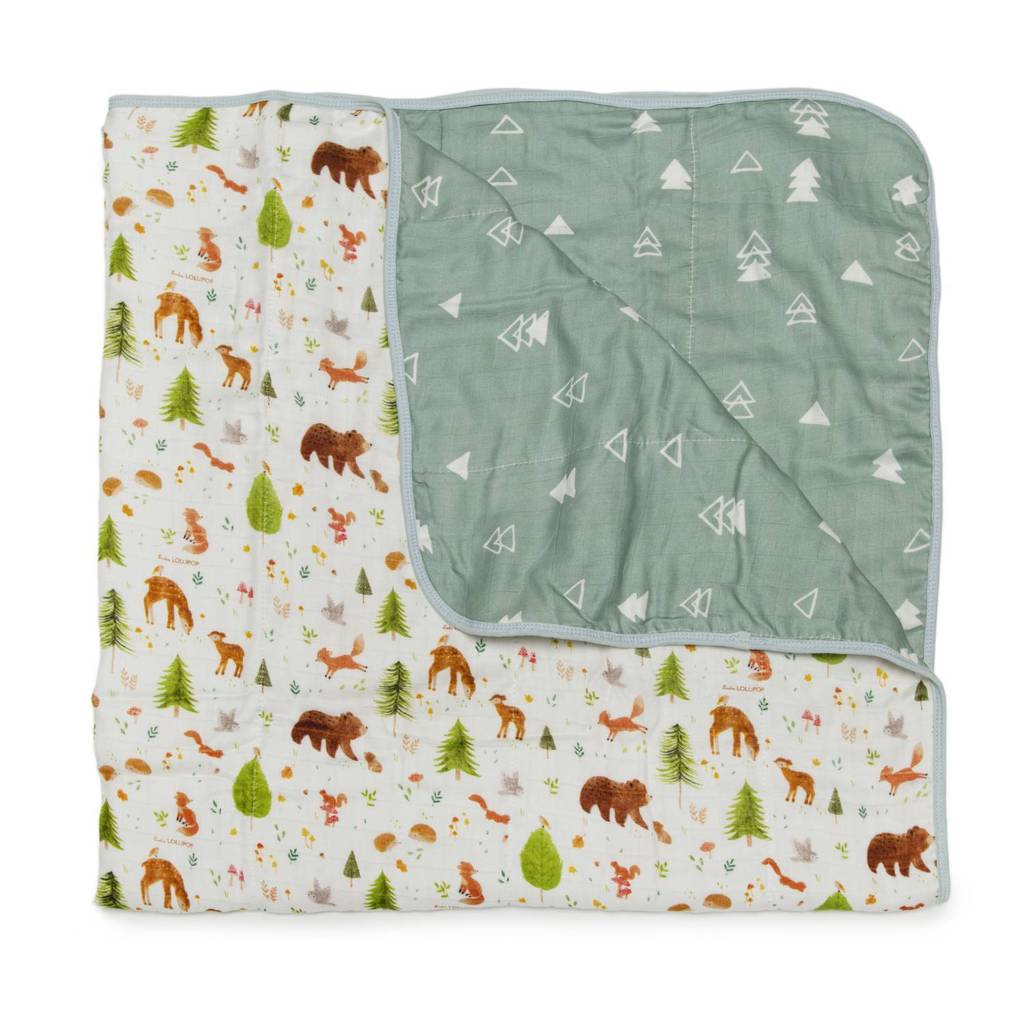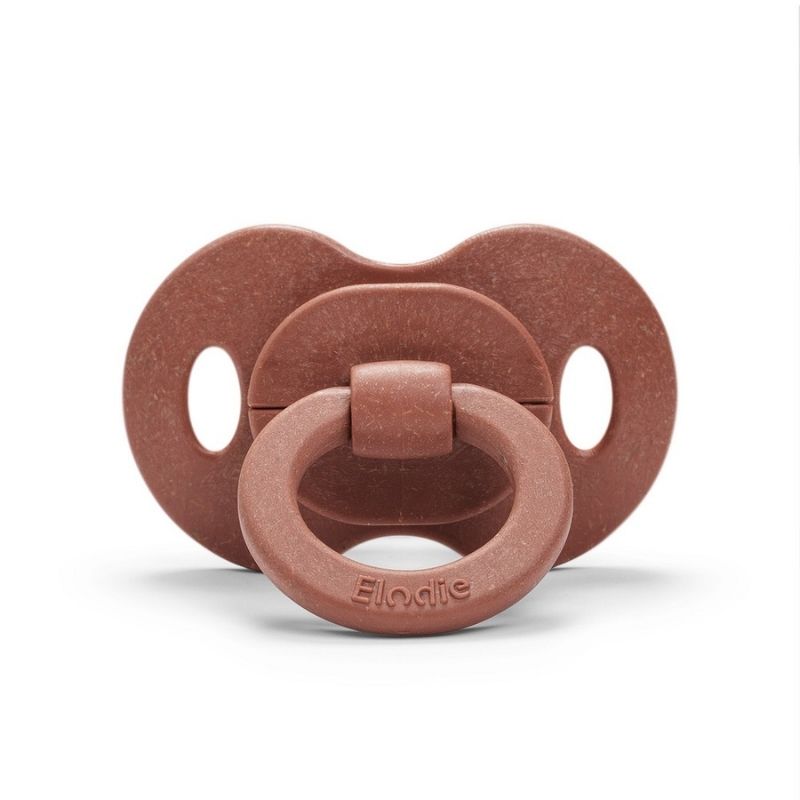 THE GREAT OUTDOORS
It's always a good idea to spend time outside when the weather is nice. However, properly protecting your child from the elements is crucial.

For sunny days, a pair of Real Shades Chill Sunglasses will shield their tiny eyes from UV rays. The nice thing about these glasses (besides 8 colour choices and full UV protection) is that their polycarbonate lenses are unbreakable, so they'll last a very long time.

If they're spending more than a few minutes in the sun we'd also recommend including sunscreen as well as a hat for additional protection.

For rainy days, they'll need to be appropriately outfitted as well.

Tuffo Muddy Buddy makes excellent waterproof coveralls that are available for babies as small as 12 months up to 5T. Available in 6 different colours and patterns, they're fully waterproof and reinforced in the seat and knees for added longevity. Additionally, elasticized cuffs and a loose fit allow your child to get more use out of it as they grow.

---