Baby Essentials for Country Living
Jump to Section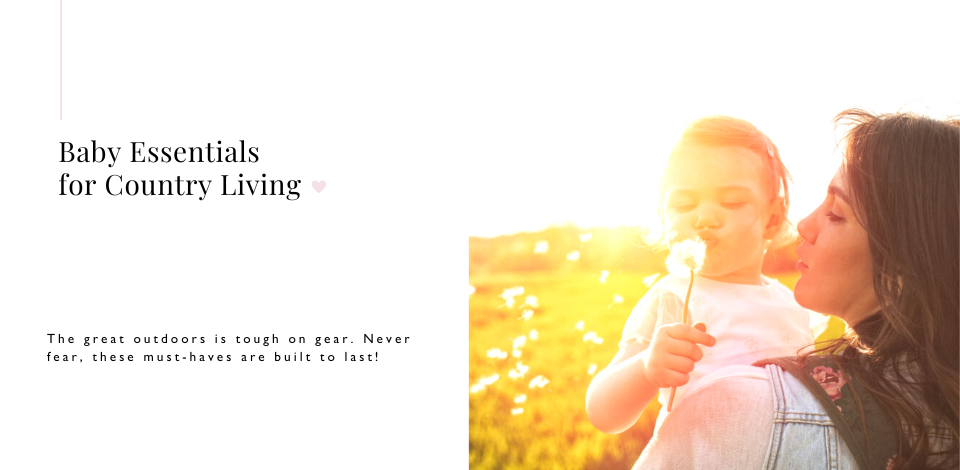 Beautiful scenery, fresh air, and large open spaces — don't you just love the country?! While there are plenty of advantages to country living (like unlimited space for the kiddos to run around), it also requires you to be adaptable and resilient — especially when you've got little ones in tow.
Investing in durable products that are built to last and will perform well in the great outdoors is vital, so you can focus your energy on making memories with your family.
Here are some of our top-performing products that are tough enough to tackle everything country living has to throw at them!
CRUISE CONTROL
One of the top products on your radar should be a high-quality wagon. Not only will it ensure your kids are comfortable on move, but it also makes bringing all your essentials items a breeze.

The Veer Cruiser All-Terrain Wagon is an easy choice for active families. This swoon-worthy wagon is built to withstand rugged country terrain and crafted out of premium, military-grade aluminum, while retaining a light weight of 32.5 lbs.

The Veer Cruiser meets ASTM and JPMA safety standards and includes dual seating with 3-point harnesses to securely haul around your little ones. With an Infant Car Seat Adapter you can even attach a car seat to the frame for accommodating newborns.

The footwell expands for an excess of room, and the wagon sits on 4 rugged, polyurethane tires that hold up against dirt, rocks, and gravel without ever having to be filled with air (talk about tough). A front suspension system helps deliver a smooth ride for passengers on even the rockiest of roads, and the adjustable handle makes it easy for any parent to handle.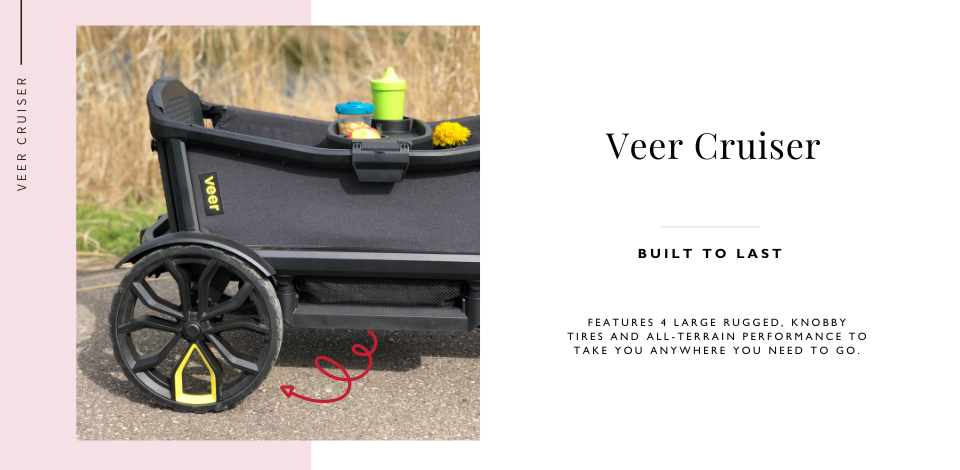 WALK ON THE WILD SIDE
One of the best things about country living is your proximity to nature. There is so much to see and do, however, to really go off the beaten path, wilderness parents will need a resilient stroller.

The BOB Alterrain Pro Stoller is a jogging stroller and a great all-around choice. It's built with BOB's SmoothShox suspension system and high-impact rims to absorb the terrain underneath for a comfortable ride. An adjustable handlebar is equipped with a handbrake to give you total control over the stroller on any terrain or slopes.

The Bumbleride Indie is a similar option but differentiates itself as an eco-conscious stroller as it's made with 100% recycled fabrics, ocean plastics, and PVC-free elements throughout. At 24 lbs., it's a lightweight stroller that includes padded removable seating, a sun-shielding canopy, and a 5-point harness for security.

Thule's Urban Glide 2 is another stroller that performs well in the country. Like its competitors, it comes with similar features for exceptional function and comfort. 

EASY RIDERS
Biking is a popular outdoor activity, and with the Yepp Maxi Frame Mount from Thule, you can now take your baby with you! It's a shock-absorbing seat that securely mounts to the frame of your bicycle and comes with a 5-point harness and rear reflector for maximum baby safety. Thule also offers a Yepp Maxi Rain Cover you might want to pick up in case of sudden downpours. You'll also need to keep their little noggin covered, and for that, we'd recommend Scoot and Ride's Baby and Kids Helmet which offer multiple colours in baby and toddler sizes.


CARRY ON
A reliable baby carrier is key for parents who enjoy going on long hikes. Not only do they keep your child secure, but you'll also get an intense trap workout at the same time.

The Omni 360 Cool Air Mesh Baby Carrier from ERGOBaby is a great option for active parents. Available in a wide variety of colours, it can be used by parents of all sizes for children up to the age of 4.

Designed to be worn for front, hip, or back carry, it's covered in mesh, has adjustable straps, and provides plenty of padding for a fully ergonomic experience that keeps baby and parent cool and comfortable. As a bonus, a UV 50+ sun protection hood is included for hot days, and ERGObaby offers a Rain Cover to keep baby nice and dry when the weather is iffy.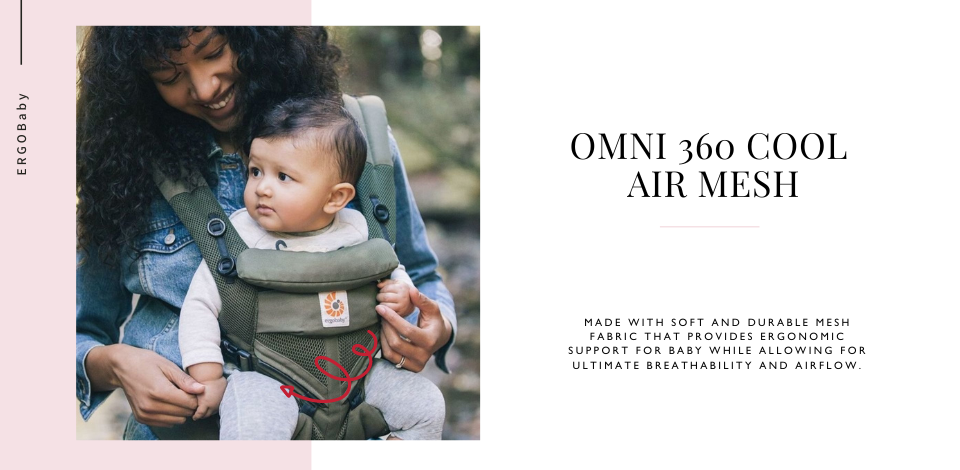 ACCESSORY TO ADVENTURE
Strollers come with plenty of bells and whistles but depending on which one you've purchased, you may need to get some additional coverage.

Most companies offer a whole range of useful and cool add-ons for their strollers, but if you can't find one for your specific model, pick up the Nuby Travel System Weather Shield. It fits most strollers, has plenty of ventilation, and protects your baby from cool weather, wind, rain, and snow.

Jolly Jumper also offers a universal-sized UV Stroller Shield / Play Pen Net which provides 85% UVB & 82% UVA protection. It also acts as a net to keep pesky mosquitos and other bugs out. For days when it's only drizzling, Jolly Jumper offers a Solarsafe Stroller Canopy extension piece for overhead protection.


GIMME OUTDOOR SHELTER
Many of us have warm childhood memories of camping with our family. For those who want to carry on the tradition, the Kidco PeaPod Prestige is the perfect child-sized shelter. This pop-up tent quickly deploys from its carrying case and is well-ventilated with mesh screening that doubles to keep bugs from feasting on your kid. The fabric is UV resistant, a large roll-up door provides easy access, and anchor straps to keep it firmly secured to the ground. Also included is a plush sleeping pad to keep your child comfortable when sleeping under the stars.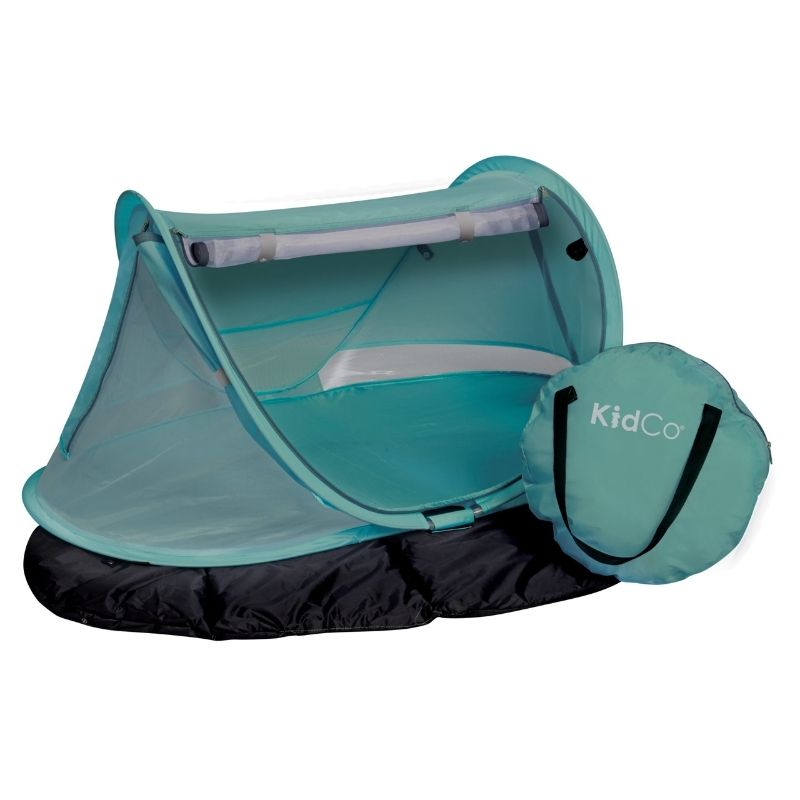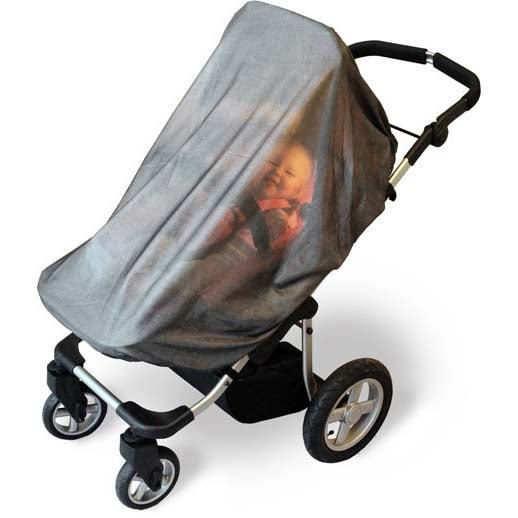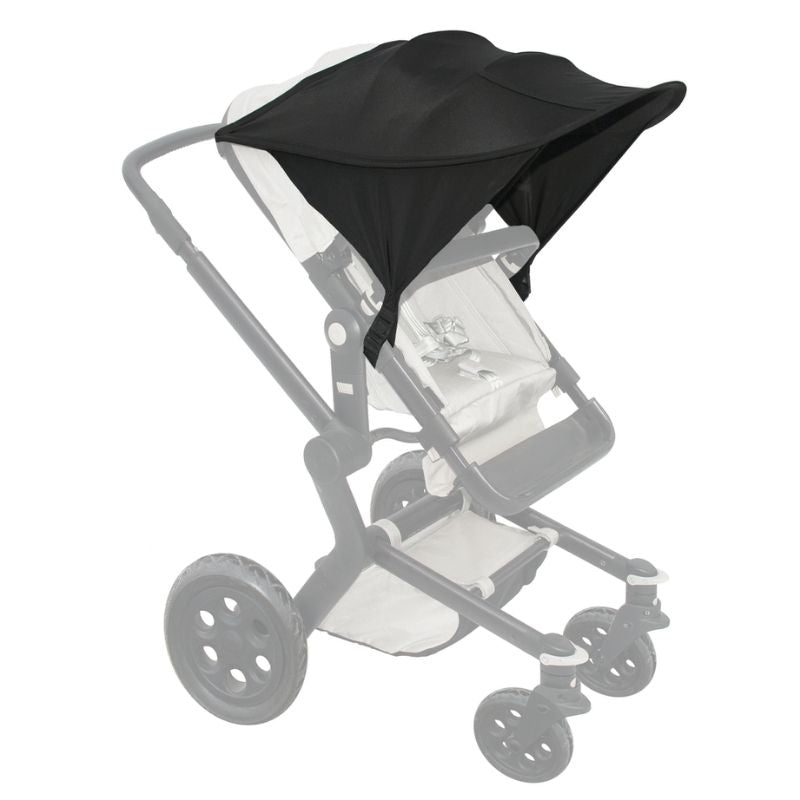 FINAL THOUGHTS
Country life offers endless opportunities for you to bond with your growing family. Picking durable products that can keep up with your busy lifestyle, while ensuring your child is safe and comfortable, ensures you will have many years of stress-free fun in scenic surroundings.
---
---