Maxi-Cosi Minla High Chair Review
Jump to Section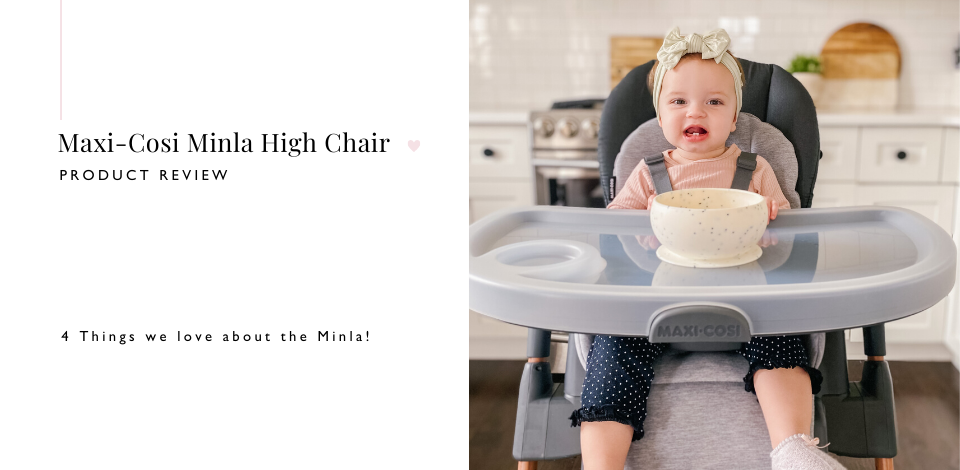 A quality
high chair
is a staple piece of
baby gear
, and one that certainly gets a ton of use! You'll experience a lot of firsts with this piece, so it's important to pick a product that will not only fit with your lifestyle now, but also be able to grow with your babe.
That's why we believe that a
high chair
should be functional, flexible, and fashionable! It's going to be around for a while – so you better love the one you choose!
Enter, the
Minla High Chair
by
Maxi-Cosi
!
Here are the top 4 things that we love about the
Minla
.
IT'S EASY TO CLEAN
Most babies like to consider themselves a modern-day Picasso with their [
insert your little ones fave food here
], so, having a
high chair
that is easy to clean after multiple snacks and meals should be a priority for many parents. We love that the
Minla
has water- repellent fabric and a zip-off cover for easy clean up! There's nothing more functional than a cover that can get tossed in the wash and be ready again for new food art the next day.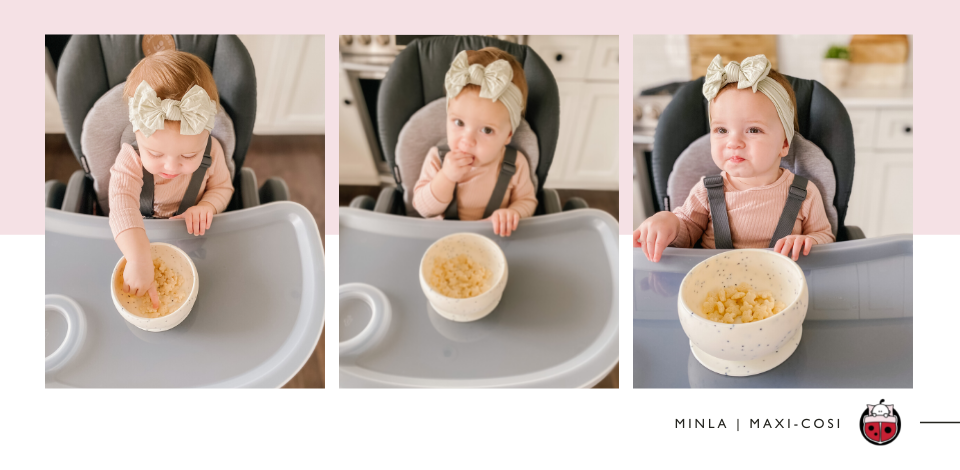 IT GROWS WITH YOUR LITTLE ONE
Imagine you could bring baby into the kitchen with you, to experience all the sights, sounds, and smells of the culinary world? Well, with the
Minla
, you can! This chair is a 6-in-1 piece, with uses for baby from birth up to 6 years old (or 50lb max). Talk about flexibility!
With its 5 recline positions, you can feel comfortable bringing your little one into the kitchen with you, even as a brand new babe. The cozy inlay will keep them comfy while you work your magic.
As they grow, bring it more upright as a booster seat (recommended for use from 6 months - 4 years) for them to really see what a wiz you are with a whisk. Once your masterpiece meal is finished, roll the
Minla
right over to the table to enjoy what you've made together.
The
Minla
also features 9 available height positions, so whether you're at the dinner table, or at the breakfast bar having brunch, the chair adjusts to wherever you are. There are also 4 available tray positions to grow with your wee one, and a harness that can either be 5-point or 3-point, depending on age and stage.
Any way you slice it, this chair will flex to meet your needs!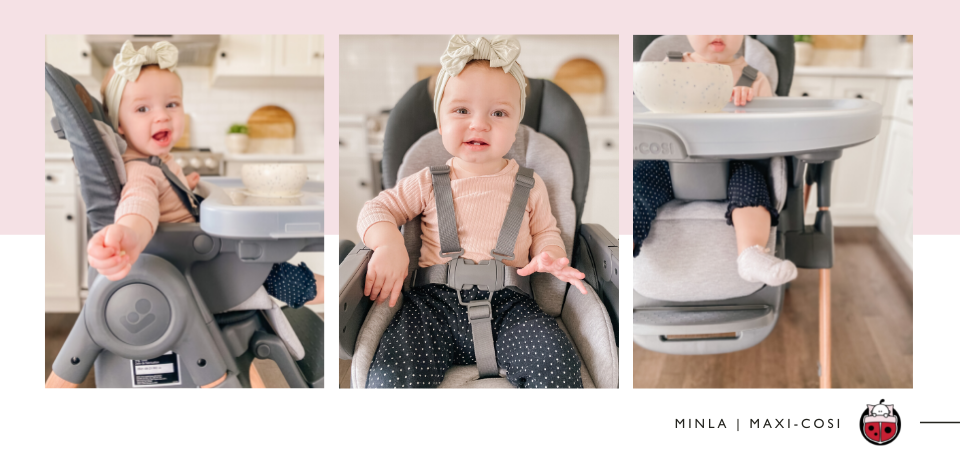 COMPACT FOLDING DESIGN
We get it – you don't want your house to always look like it has been taken over by a tiny human, and that often means tucking away those baby items discreetly when not in use. Well, the
Minla
has got you covered there too! Thanks to its compact folding design, you can quickly and easily store it away.
Because of this, the
Minla
would be great in any size space. Go ahead and tuck it in at your 6-foot dining table, or pull it up to a table for 2! No matter how much [or how little] space you have, you can simply fold it and tuck it away after mealtime.
Now
that's
functional!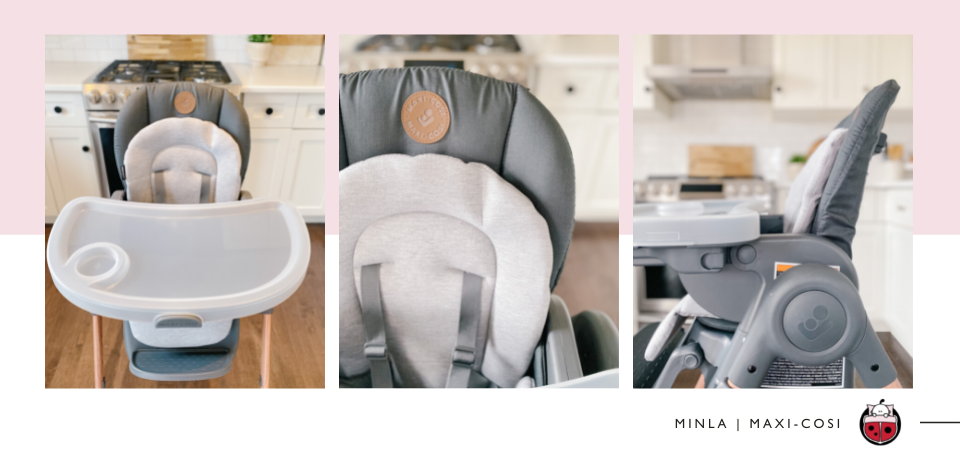 FASHION BABY
What could be better than having your baby furniture match your home? Your baby is a part of your family, and so you want their things to look like they belong in your home too, right?
The
Minla
has you covered here too!
With its 4 available colour choices, you can choose between a timeless grey or playful pink, and will be guaranteed to love how it fits your vibe. Plus, its modern look and wood tone legs are bound to please even the pickiest parent.
We also
love
the rest of this stylish line-up by
Maxi-Cosi
, including the
Iora Bedside Bassinet
, and the
2-in-1 Kori Rocker
– available in the same colour! #twinning
BON APPÉTIT!
We know that you'll love the function, flexibility, and fashion features that this high chair brings.
If you're ready to jump in and bring the
Minla
home to join you in your baby feeding journey today, you can have it delivered right to your door, or pick it up at your nearest Snuggle Bugz store.
You can also continue browsing TONS of
high chair
reviews on our
Learning Centre.
---
---