3 Reasons We Love the Maxi-Cosi 2-in-1 Kori Rocker
Jump to Section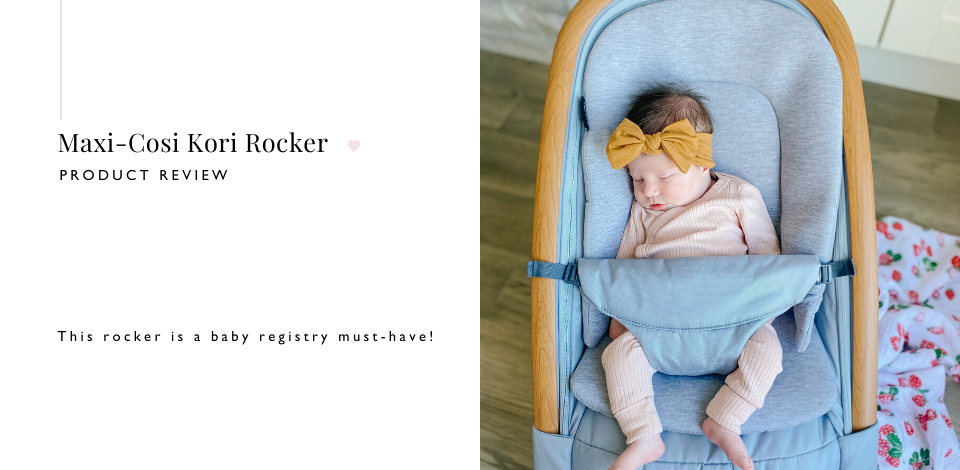 If you're looking for
baby registry
inspo, we're got a serious #parentinghack for you today.
We're ALL about functional and safe places for baby to chill, and the
2-in-1 Kori Rocker
by
Maxi-Cosi
understood the assignment. It features a sleek and adjustable design that easily blends into your current environment. But wait! The good news doesn't end there so today, we're covering our favourite features on the
Kori
.
Are you ready? Let's dive into some features that ROCK!
ADJUSTABLE 2-IN-1 DESIGN
One of our favourite things about the
Kori
rocker is that it's not
just
a
rocker
.
It easily turns into a stationary seat for babe by opening or closing the bottom levers, ensuring your little will now have the best seat–wherever they are in the house.
The
Kori
also only weighs in at 8 lbs, which is a HUGE win considering all the baby gear you'll be bringing into your life. Simply pull the side lever for a compact fold and bring or store this
rocker
wherever you need.
The
Kori
can be used from birth [with the included newborn inlay] until they are 19.8 lbs. We love the one-handed, adjustable recline, that safely positions your baby upright or laid back, in 3 different height positions–all depending on what their vibe is in the moment. Getting them safely strapped in and out is also a breeze with
Maxi-Cosi
's thoughtfully designed 3-point harness.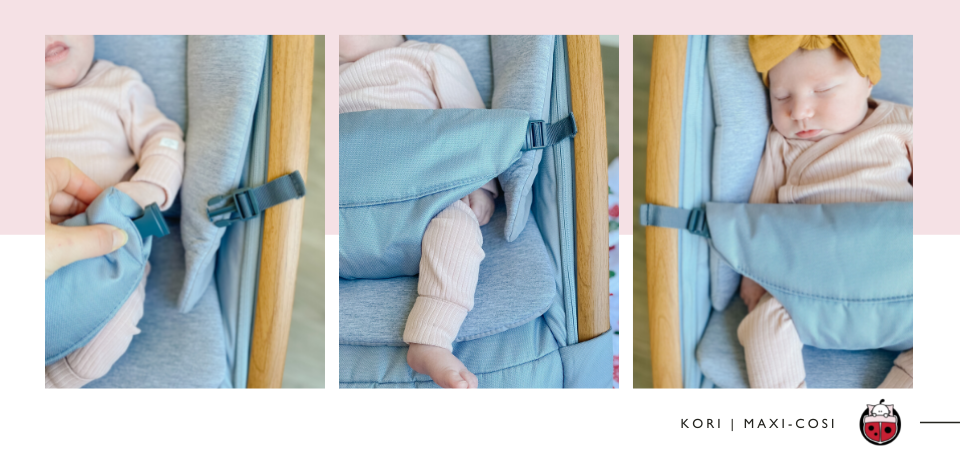 CONTEMPORARY + MINIMAL
The
Kori
is not only at a reasonable price point for your
registry
[see the
BabyBjörn Bouncer Bliss
for comparison], but is also oh-so stylish. We're obsessed with its sleek, minimal design, and can't pick our favourite out of the 4 stunning colourways:
Kori
's contemporary feel, and fits right in with your existing home décor–you seriously might not ever need to put it away.
We love it so much that it made our list of
Top Baby Bouncers
.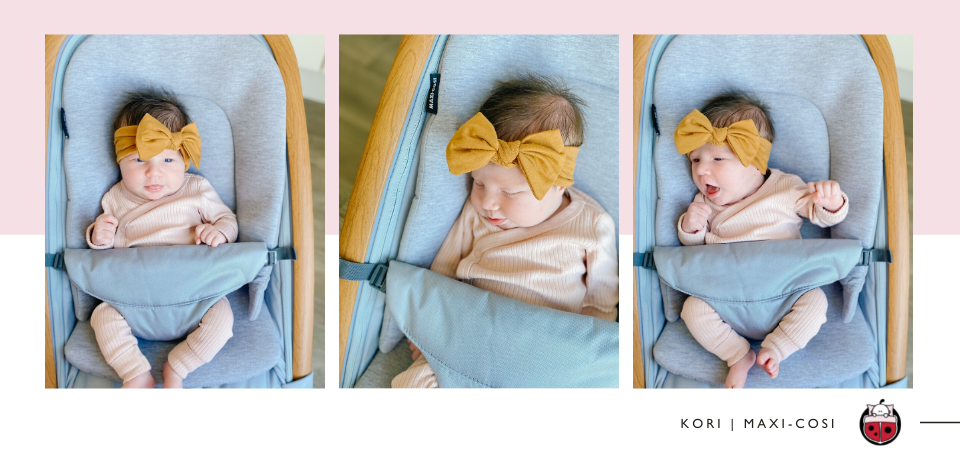 EASY WASHING COMFORT
We previously mentioned the cozy included newborn inlay that makes the
Kori
a safe place for baby right from birth. Made with high-quality and soft materials, you can be sure that your little will be comforted and supported.
Our favourite part
?
The
Kori
makes washing easy with its fully removable, snap closure cover that is machine washable. #score!
ROCK-A-BYE BABY!
Building your
baby registry
can be overwhelming at first, but it doesn't have to be!
We hope that this article helped in your search for the perfect
rocker
, and at Snuggle Bugz we've got you covered on this journey with our
Baby Registry Checklist
.
Check out our Learning Centre and Related Content below for more reviews and comparisons to help build your confidence.
---