Top Products To Keep Baby Cool This Summer
Jump to Section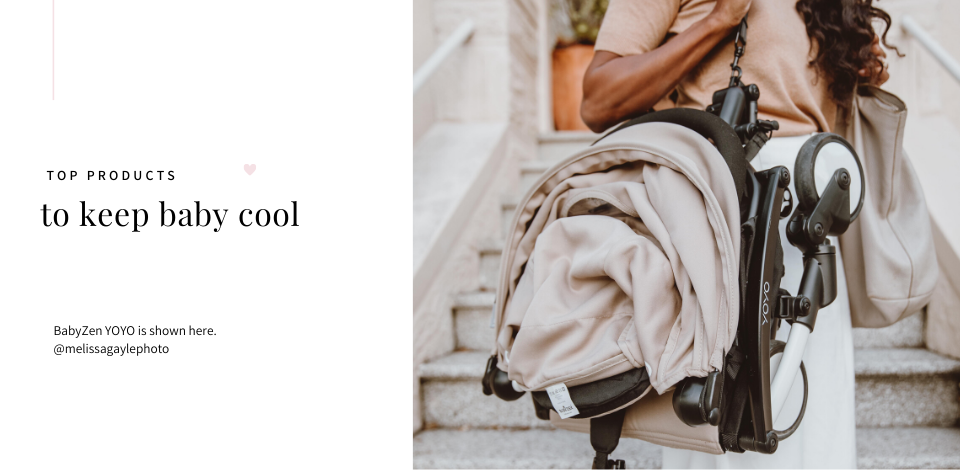 The warm weather is here!!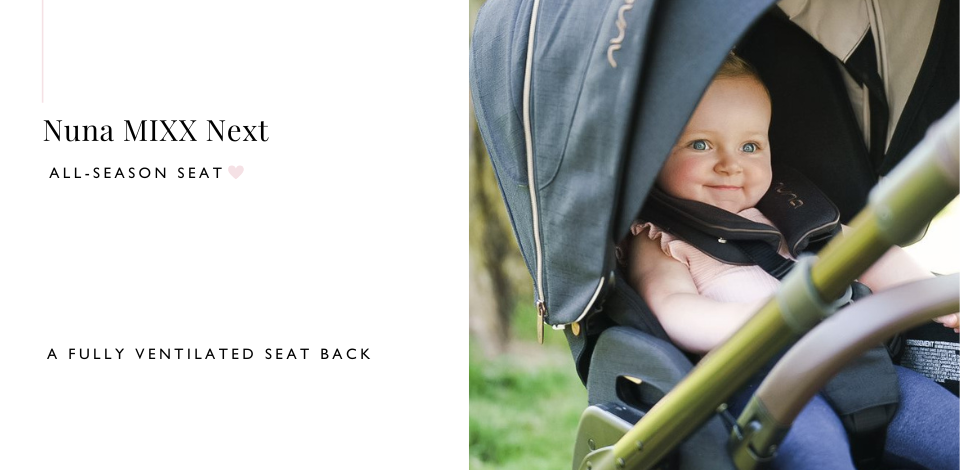 NUNA MIXX NEXT – ALL-SEASON SEAT
Whoa, Nelly. "It's getting hot in here!"

We LOVE Nuna products for many reasons, but the all-season seats on the MIXX Next strollers are at the top of our list for ingenuity [the buckle tongue groove holders on the Nuna RAVA are a close second]

So, how do you access the "summer seat" as the seasons change? Simply remove the seat insert that keeps baby cozy in the cooler month to expose a fully ventilated seat back for baby to enjoy in warmer temps. The MIXX Next also boasts an oversized, extendable canopy that features a flip-out eyeshade, ventilation panel, and window.

You can read our full review of the Nuna MIXX here!


BRITAX COOL N' DRY PERFORMANCE FABRIC
Britax is known for their car seats that are jam-packed with safety features — but they are always innovating to make their seats fully featured for families. 
What do we mean by that? Well, most of their gear is offered in Performance Fabric Options that just can't be beaten. One of our faves is the Cool n' Dry fabric.  Why do we love it? Just like the name suggests, it wicks away moisture keeping your little one cool and dry – perfect for those hot summer days. 


BABYZEN YOYO² WITH PARASOL
"You can stand under my umbrella-ella-ella" okay, last song lyric call out—we promise.

The BabyZen YoYo² is a cute little light and compact travel stroller. It has a built-in parasol attachment [sold separately] that is colour coordinated, and keeps babe protected from Mr. Golden sun. It attaches easily to your BabyZen stroller with [included] adapters to offer them protection from those harmful rays. The umbrella is functional, but also super adorable giving off total Mary Poppins vibes.
CYBEX ZENO
Looking to get out for an adventure? The Cybex Zeno Bike is the perfect addition to your stroller line-up this summer.

What makes this stroller so great?

The Zeno allows you to keep up with your active lifestyle in more ways than one. You can use it as a traditional pushing running stroller or attach it to your bike to go for a cruise.

*Always follow the manufacturer's instructions for age use. This seat unit is not suitable for children under 6 months.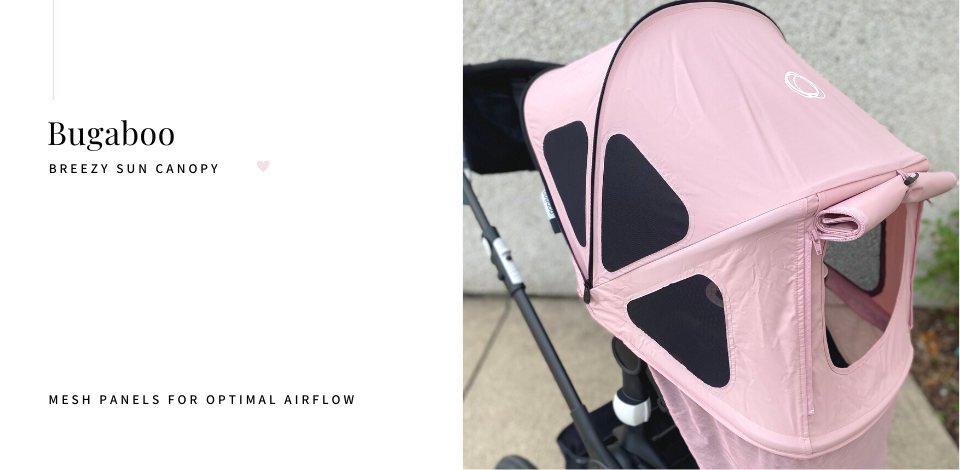 BUGABOO BREEZY SUN CANOPY
The Breezy Sun Canopy from Bugaboo is the perfect accessory to turn your already premium Bugaboo Stroller into a customized cocoon for your babe.

What is a Breezy Canopy?

It's a huge sun canopy that is packed with ventilation to create air-flow for your rider. It has a zip-out window at the front so that baby can be protected but can also enjoy looking out at the scenery around them. The Breezy Canopy is amazing for keeping baby cool — and bonus points for keeping bugs away too as it offers FULL protection for baby.

Fun Fact: Bugaboo also offers regular sun canopy's [sold separately] so that you can change of the look and feel of your stroller as often as you swap handbags.


BONUS: STOKKE FLEXI BATH
You know we love products that can grow with your family and that are multi-use [hello Britax One4Life car seat], but now there is a baby bath that can truly grow with your child from newborn until big kid and even beyond if you get inventive.


Here are just a few ideas...

The FlexiBath can double as a sensory bin, or even a small little pool, or water table, for your little one when the sun comes out! Mama gets to drink a nice hot coffee on the deck – and baby gets to splash a little while under supervision.

Best of all? Just collapse the tub when you are done using it and fold it away. We also love the idea of using it store your winter wardrobe [think, sweater storage for your chunky knits] when you don't have a use for it anymore.


READY TO ADVENTURE?
We hope you are feeling confident and prepared to embrace the warm weather with baby in tow! We know we're excited to soak up ALL that Vitamin-D after the Canadian winter season.

For more helpful lists to get you going, check out our Related Content and Summer Essentials below!
SHOP ALL SUMMER ESSENTIALS
---