Jump to Section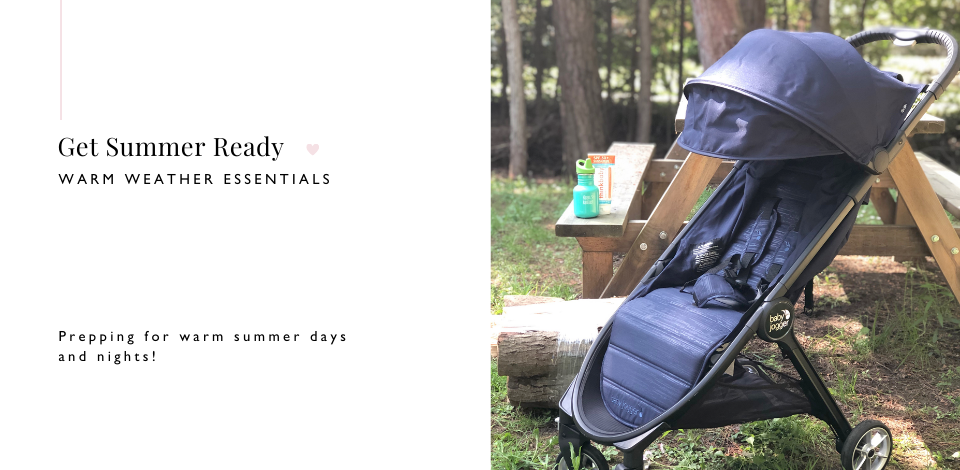 Cue those slow summer beach days and warm summer nights! 
Lazy days and memory making are on the horizon and we've got you covered with a list of essentials that will prepare you for all the adventuring! Whether you are taking baby to the beach, the cottage, or simply planning a family road trip, you know the motto – always be prepared.

Below we've outlined a few summer must-haves. Pick up one of everything, and you'll instantly be summer ready.

Hide your french fries, we can already hear the seagulls squawking!
STYLISH SANDALS
Are baby feet not THE cutest?

Protect those little piggies in a pair of stylish and supportive Salt Water Sandals, available in a variety of stylish colours and in sizes 5, 6, 7, and 8. We alJaymie Jurasekso LOVE these Beach Sandals by Lassig with anti-slip soles that protect babe's feet on the hot sand or shells, grass, or at the pool!
BUCKET HAT
We love this UV Sunhat by Cali Kids for a few reasons:
It has an adjustable, detachable, chin cord
Features an adjustable crown
Protective UV 50+ rating
Your little one will have a hard time pulling this hat off, so you can go ahead and let them build sand castles at the beach for as long as their little heart desires.

The best thing about a quality summer hat is knowing they'll be protected.
HELLO SUNSHINE!
SWIM DIAPER
We love the idea of a reusable swim diaper. Not only are they economical and eco-friendly, but the fun patterns get us every time.

Dinosaurs and donuts and daisies, oh my!
BACKPACK
Summer dreamin' – your little one toting around ALL their own essentials.

Skip Hop, So Young, and Zoocchini have some A-D-O-R-A-B-L-E toddler backpacks that will help turn those dreams into a reality.

For Mama, may we suggest this totally chic Isla Diaper Backpack from the Matt & Nat Oam collection? It will fit everything you need for a day at the beach without having to compromise your personal style.
SUNGLASSES
Future so bright they'll need to wear a pair of cute shades! You will love that their eyes are protected and they will love feeling all grown up, just like Mommy and Daddy. We have tons of cute styles and colours for them to explore.
SWIM VEST 
Water safety is so important especially for the little ones in your life which is why Salus Life Jackets are specially designed to hug little bodies. Safety obviously comes first, but we DO love the cute colour combinations available.

If you'll be boating this summer remember that there must be at least one life jacket aboard per person and they must be properly sized for each person.
READY FOR ADVENTURE
LET'S HIT THE BEACH!
Now that you've stocked up on these summer essentials you can let the memory making begin! We're ready to dig our toes into the sand, what about you? 

For more Related Content to keep you busy this summer, read on below!
---