Top Baby Products for City Living
Jump to Section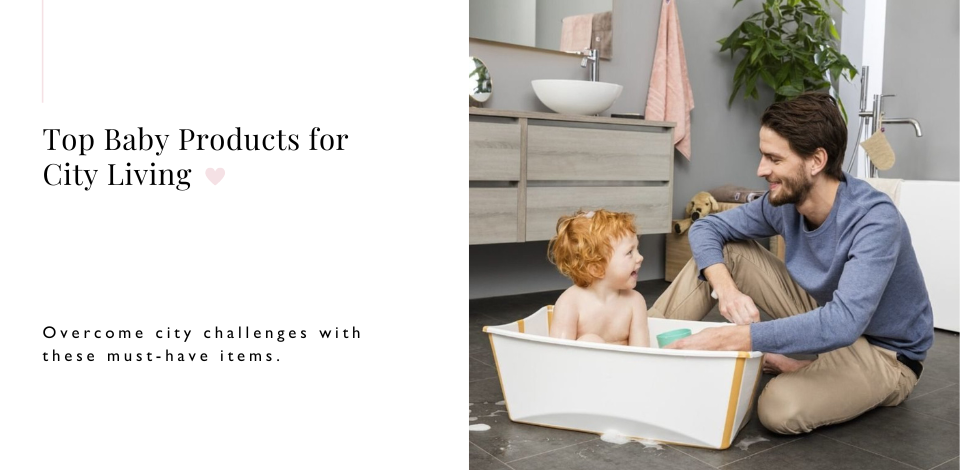 Electric, vibrant, and full of life, there's no shortage of action when it comes to living in the city.
While it's understandable why new families relocate to the suburbs or country, raising children in the city can be fantastic. Your children grow up a stone's throw away from all the amenities they could ever dream of, and many products have been specifically developed to make raising babies in the city a lot easier.
So if you're a new parent, or have one on the way, it's time for some retail therapy! These are some of the best baby products currently available for city living.
THE BABY IN APARTMENT 23
Today's homes are nothing like the ones from past generations, and the most popular type in big cities are condos. Well-built with upscale interiors, the trade-off with a condo is that they sorely lack the floor space you'd find in a suburb or country home.

While this can be discouraging, with a bit of creativity, you can make the most of the space you have.

For the moments when you're unavailable to be your babe's source of entertainment (ie. you have to shower, make dinner, or need a well-earned break), the portable BabyBjörn Bouncer Bliss lets babies bounce themselves to exhaustion. It has an ergonomic seat that properly supports their tiny bodies, and it reclines in 3 positions before folding flat for easy storage and/or transport.

For condos that only have a shower, the Stokke FlexiBath is a lifesaver. It's a portable tub that can be used virtually anywhere and includes a heat-sensing plug that warns parents if the water is too hot. Storing it is a cinch, as it folds flat (4" thickness) to fit into the smallest of spaces.


GUESS WHO'S COMING TO DINNER?
Unless you don't mind sitting on top of each other (and we're pretty sure you do), fitting a table and chair set into some smaller condos is pretty much impossible. Similarly, the bulky size of high hairs also makes them problematic for many city parents.

But fear not! Your baby will have a place at the table when you use Phil & Ted's Lobster Travel and Portable High Chair.

This floating seat securely clamps to most counter surfaces and includes a 5-point harness for extra safety. Its portability is huge, not only for storage purposes but because you can use the high chair in restaurants that may not have adequate seating for your mini-me.

Speaking of meals, the last thing busy parents want to spend time on is the dishes. This Space Saving Drying Rack from Oxo Tot allows you to effortlessly dry various bottles and dishes while taking up almost no counter space. Additionally, it's a stylish little gadget that blends well with most modern kitchens.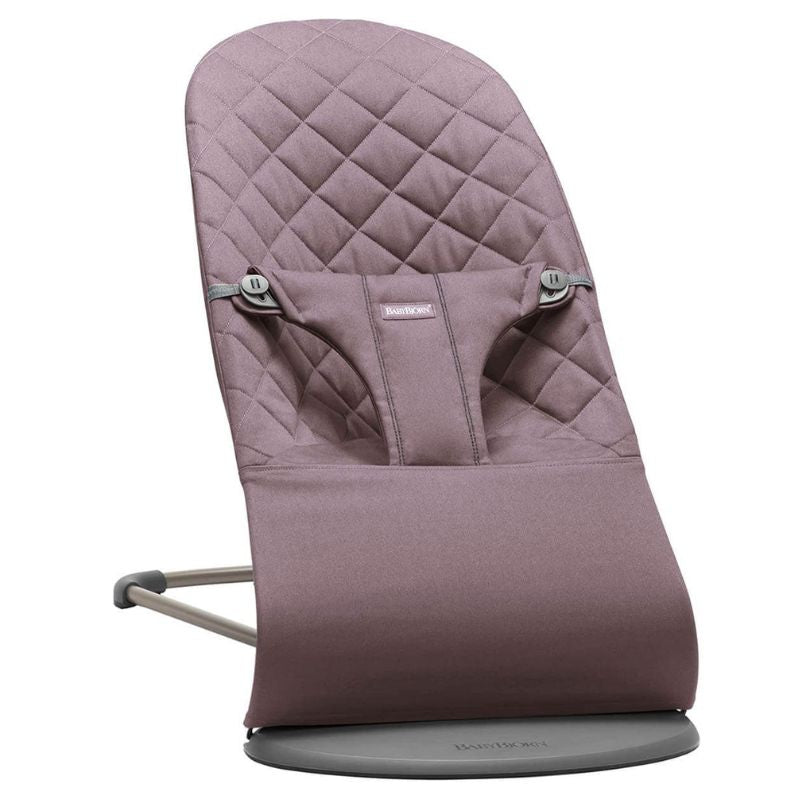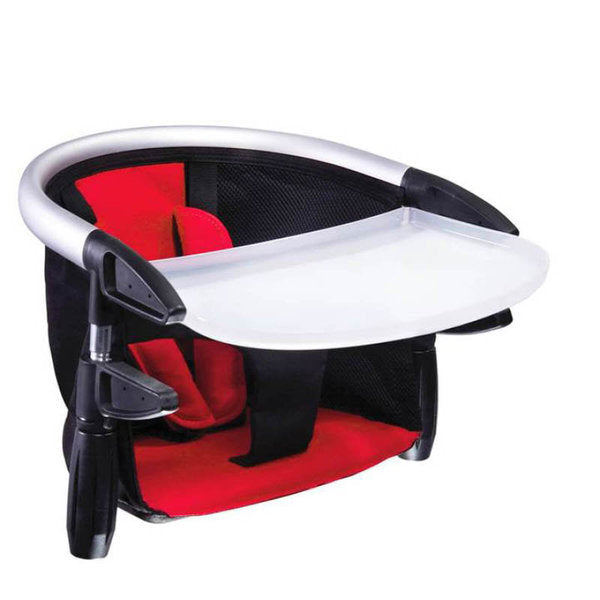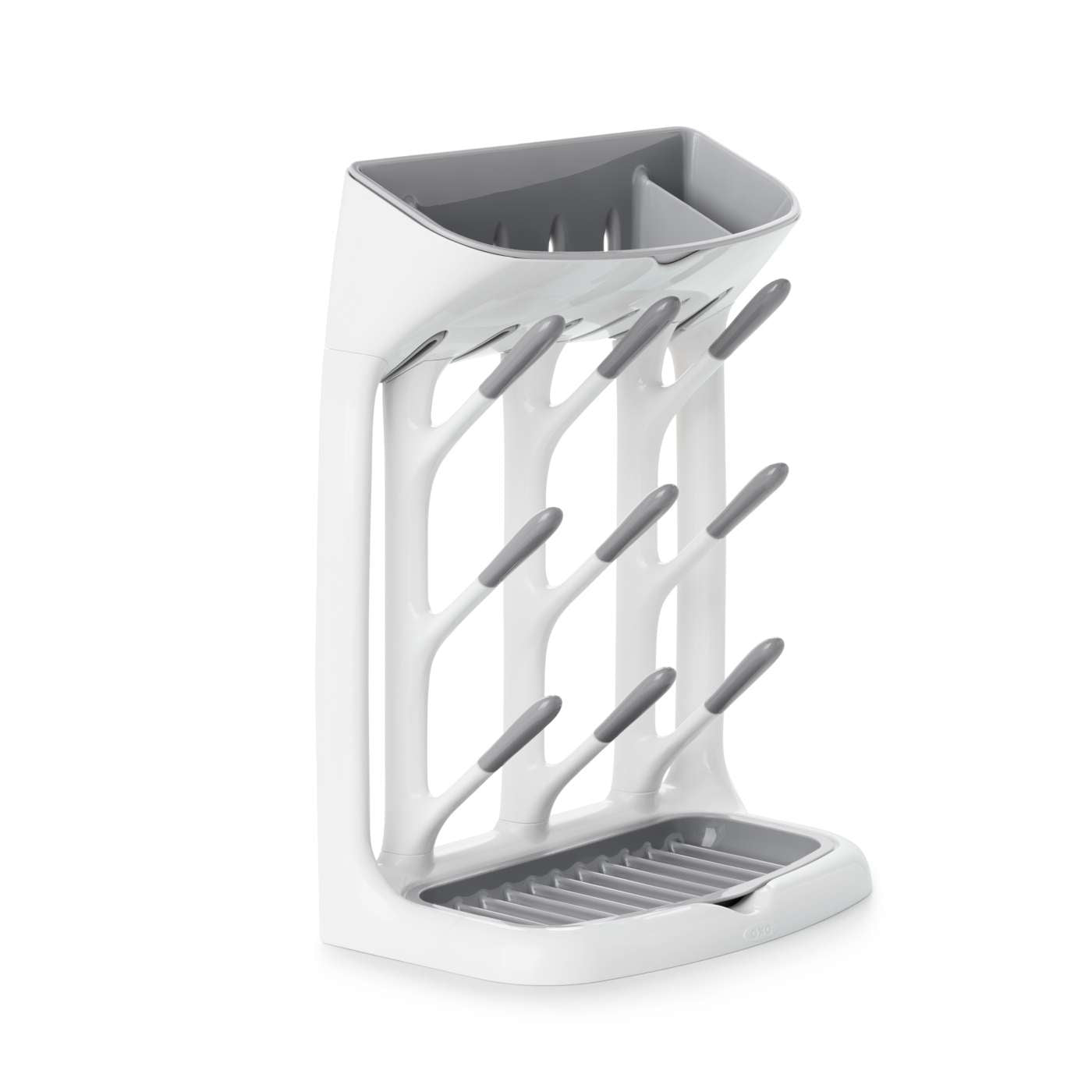 MAKING YOUR WAY DOWNTOWN
Navigating through any city can make even the most patient parent "chuck elbows" in a futile attempt to recapture their personal space. With a baby added to the mix, you might question ever hitting the town again!

Strollers are notorious for navigation issues on crowded streets, in small shops, and on public transit like buses and subways.

Using a smaller stroller makes city life so much easier, whether it's the BabyZen YOYO2 or the Bugaboo Butterfly. These slim strollers can also be compacted for airplane travel, although you should always check with the airline about checked luggage size restrictions.

If a slim stroller is still too bulky for you, consider using a structured carrier. These keep your baby physically attached to you (you wear them as front-carry or backpack style) while freeing up your hands at the same time. Carriers are designed with dense padding and a secure harness, but it's important to note that they can be physically taxing on your back when used for long hours.

If you're heading out by car, the Nuna PIPA Infant Car Seat is a great option. This car seat meets impeccable safety standards, it doesn't require a base, and can be easily installed in a taxi (or any other vehicle) using only a seatbelt. As it's lightweight at less than 8 lbs., you can easily carry it around when running quick errands.

SLEEPLESS IN THE CITY
Sleep is important for babies but it might be even more important to sleep-deprived parents (or at least more appreciated).

Getting little ones to sleep soundly through the night can be done using condo space savers like the mamaRoo Sleep Bassinet or the HALO BassiNest, both of which are a fraction of the size of a standard crib. The mamaRoo includes motorized bounce and sway motions that rock babies to sleep, while the HALO comes with various soothing vibration speeds.

A frequent gripe about condo life is that you share walls with your neighbours. To eliminate noise that bleeds through and keeps your baby awake, grab the Hush Portable All-Natural White Noise Sound Machine. It offers 3 white noise settings that mask room sounds and promote deep sleep for your child (and as a result, for you as well!). You can even throw this portable sound machine in your stroller basket for an on-the-go noise solution.

LITTLE BABY IN THE BIG CITY
For those that crave the hustle and bustle, city life is where it's at. But you'll have to be mindful that raising children in the city is nothing like being single in the city. However, with some planning, a little know-how, and the right products, you can create a fun and safe environment for your newborn while enjoying the perks of big city life at the same time.
---
---