6 Must-Have Baby Products for Small Space Living
Jump to Section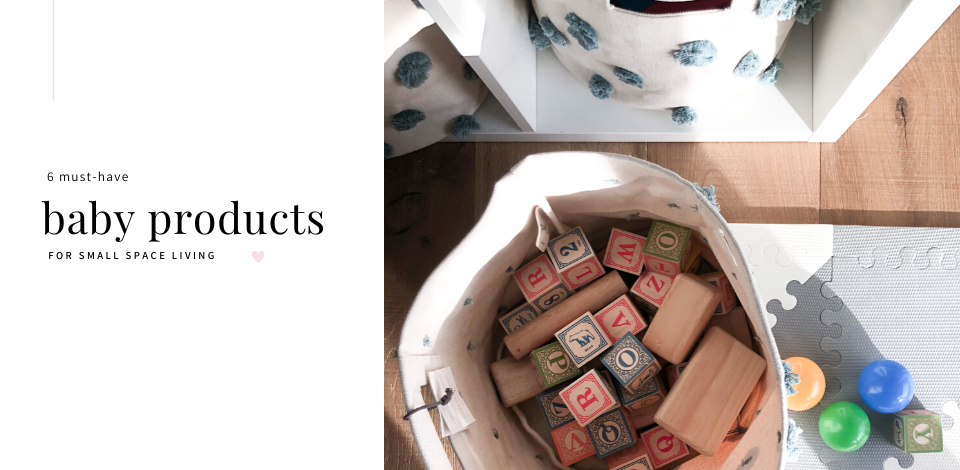 Clean up, clean up! Everybody, everywhere!
Parenthood is the name – purging your baby stuff is the game.

Time to Marie Kondo your condo. If you haven't noticed, babies come with a LOT of stuff. So, how do you choose items that will give you the best bang for your buck in longevity, convenience, AND keep it all organized?  

Today we are sharing some great storage-saving solutions for parents with a list of products that will help you save space, and organize some of the chaos.


STOKKE FLEXIBATH
There are so many baby baths on the market—so what makes the FlexiBath so great? Introducing a foldable baby bathtub! Stokke created this space saver that can easily fold away to be stored in a closet or even beside your washing machine.
WHY WE LOVE IT?
We love that the FlexiBath is a water saver. Simply pop the FlexiBath into your bathtub vs. filling up the entire thing every time you need to give baby a rub-a-dub-dub. You'll love the convenience that this tub offers and the fact that it's suitable for use from birth – 4 years old.

Your water bill and eco-conscious partner will thank you!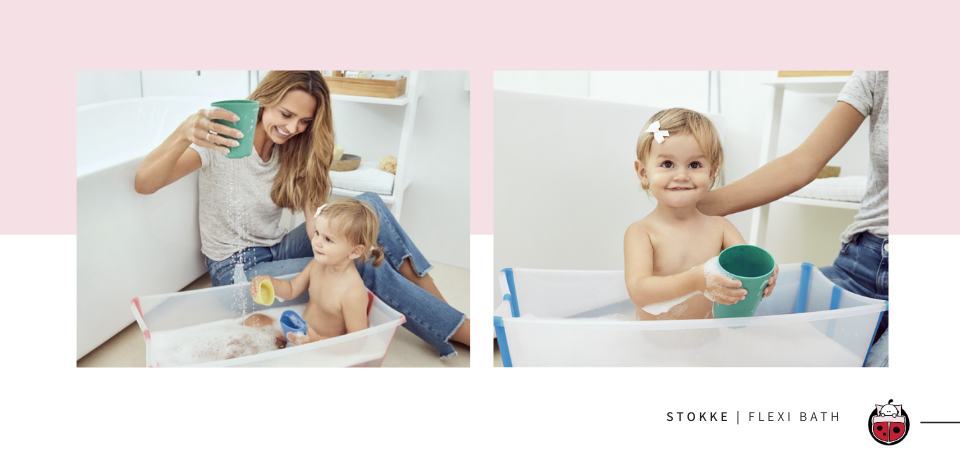 BABYBJÖRN BOUNCER BLISS
Easy to wash, easy to store. What more do you need to know about this bouncer? The BabyBjörn Bouncer Bliss is perfect if you are a minimalist mama. Some swings & bouncers are quite bulky and take up a lot of space, precious space, but not the Bouncer Bliss!
WHY WE LOVE IT?
This bouncer can easily be moved from room to room. You can store it under your bed or in the closet when not in use, but let's face it your little one will want to bounce in it all day long!

Did we mention its ergonomic? And that this was endorsed by a few Snuggle Bugz Mom and Dads who work at head office? We love it so much it made it to our Top Bouncers list!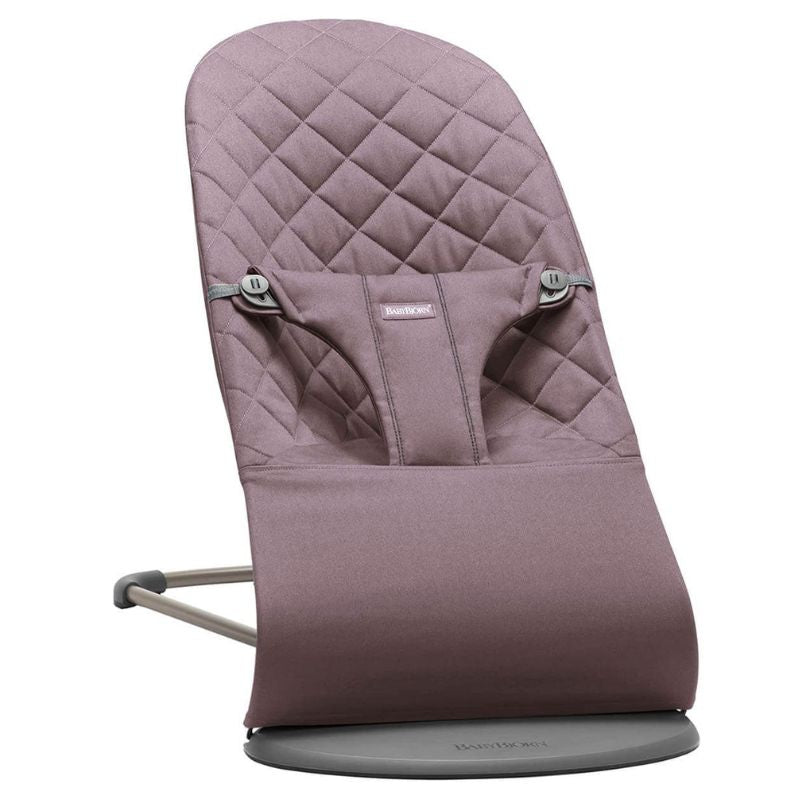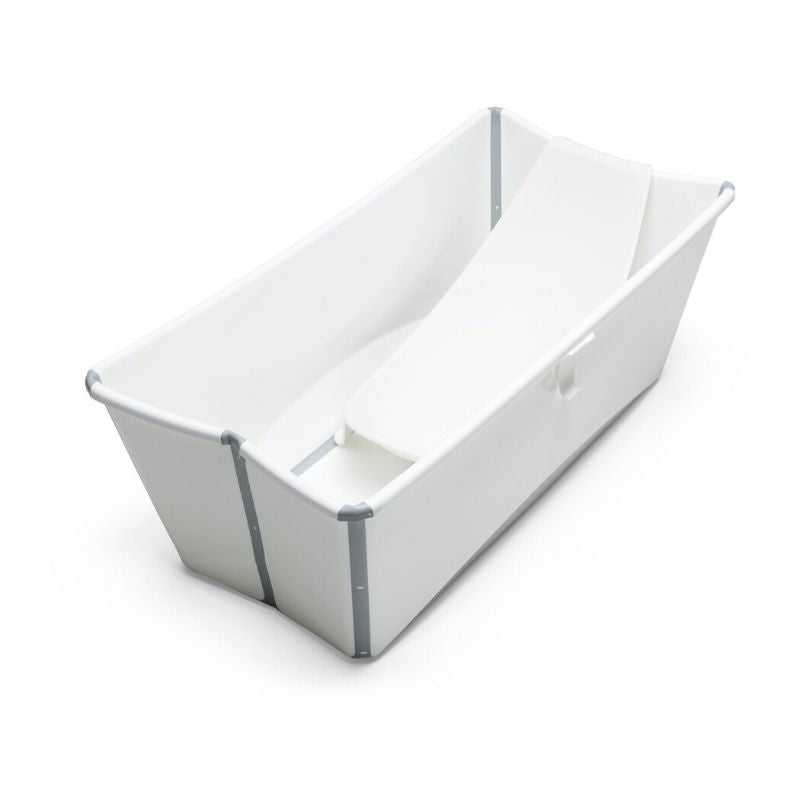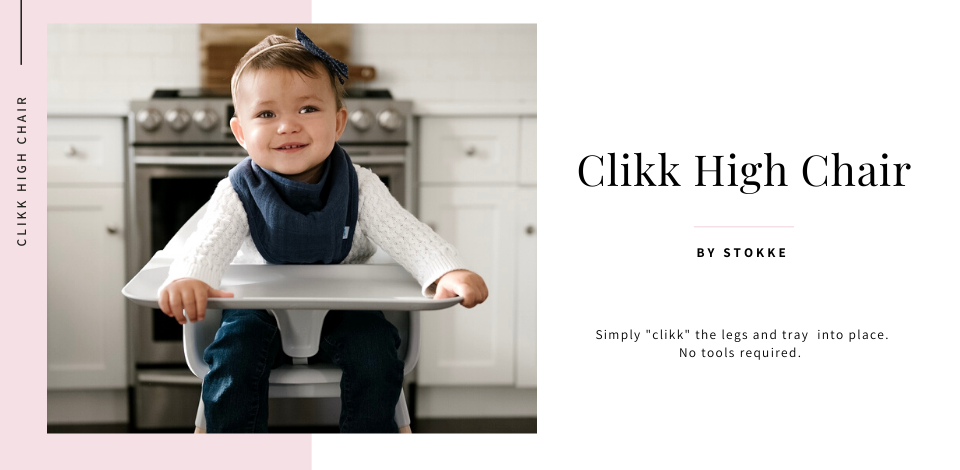 STOKKE CLIKK HIGH CHAIR
1...2...3...CLIKK!

If you are sparse on space, then you will love the Clikk Highchair from Stokke. NO tools are required to assemble and, just like the name—the legs and tray simply "clikk" into place in seconds.
WHY WE LOVE IT?
If you live in a condo or have a small space, we love that you can disassemble this high chair between meals to allow for more space in your kitchen—more room for running after baby. Did we mention that you can put the seat IN your dishwasher for easy clean-up?

It comes in four pretty colours and offers three configurations for optimal seating at each age. Yup! We. Are. Sold. You can find our full review of the Stokke Clikk, here!


THE UPSEAT
Speaking of bringing baby to the table...

The Upseat may not fold away, but it is multipurpose which makes it a great product to have in your home. It is considered an "Active-Posture Floor & Booster Seat" but simply put, the Upseat is an ergonomic chair that can be used throughout many different stages of your child's growth and development.
WHY WE LOVE IT?
As your little one grows, simply fasten the Upseat to a chair at your dining room table to re-purpose it as a booster seat to bring baby to the table during mealtimes.

Add the tray for easy play – and as an on-the-go solution for feeding baby when using a high chair isn't an option.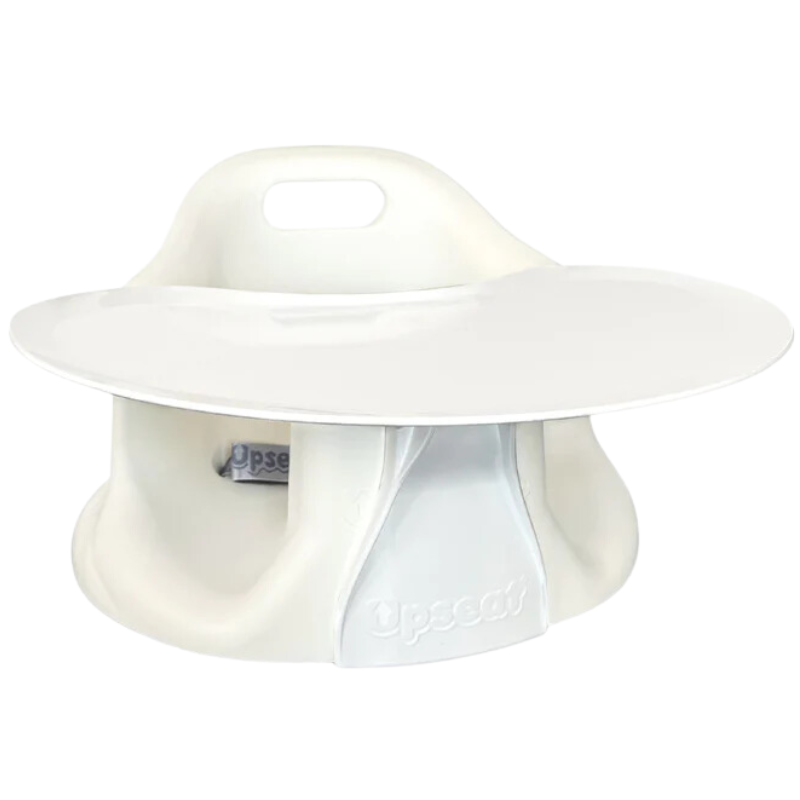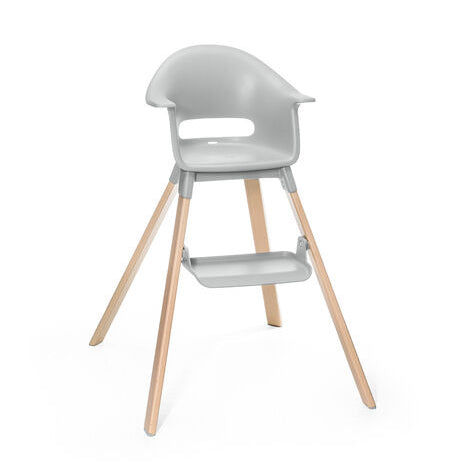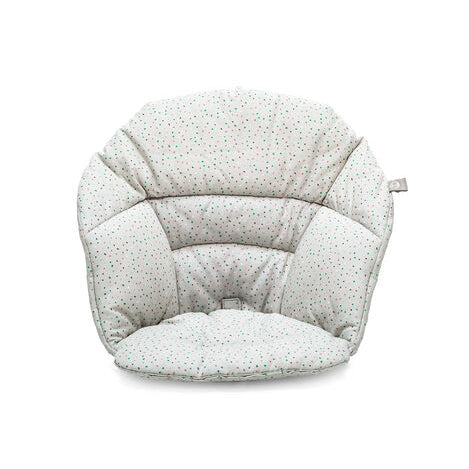 SKIP HOP ACTIVITY CENTRES
Looking for a fun play space for baby that is SURE to "spark joy"? 

Skip Hop has thought of everything when it comes to their action-packed Explore and More Jumpscape and 3-Stage Activity Centers. Once baby hits the three-month mark, they will wanna move!
WHY WE LOVE IT?
We love that on both units you can position and re-position the toys anywhere for baby to play and engage. Both "play gyms" boast a cute light-up piano and fun discovery window.

The legs detach for easy storage—but why put it away when it was made to be repurposed? Simply remove the 360-swivel seat to transform this unit into a kids table then grab a set of x2 Explore & More Kids Chairs to create your little ones favourite new space in the house—ideal for snack time and colouring.

Looking for more of a jumper for baby?

Enter the Explore and More Jumpscape Foldaway Jumper. Just like the name says, it folds down to save space - love that! It also comes with a convenient carry strap for easy transport.

Sold already? We haven't even talked about the fact that this unit lights up, tracks baby's jumping [so cool], and helps to build muscle strength and gross motor skills.


PEHR BASKETS
Keep your family organized with function and fashion.

Is your space currently filled to the brim with baby "stuff" that is screaming [louder than your toddler] to be organized?

Enter pretty Pehr Storage Bins!

Mini Pint: 8"d x 7"h
Pint: 9" d x 10" h
Bin: 13"d x 12"h
WHY WE LOVE IT?
These heavyweight durable cotton canvas baskets don't just look cute, but they are ideal for storing all your things from baby bows – to toys and books. The 13x12 bin also fits PERFECTLY into the Ikea KALLAX unit which we KNOW is already a staple in your playroom.

Tell your friends that you heard it here first, okay? It's like a match made in storage heaven! Go ahead and add a few of these to your cart immediately to up the aesthetic and increase the order of the most used [play] room in your home—you can thank us later.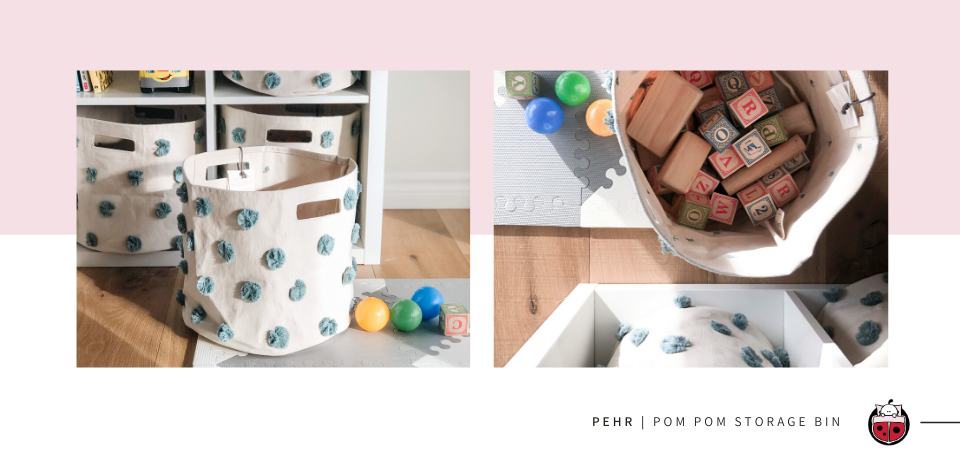 FEELING INSPIRED?
Looking for more ways to de-clutter?

We have a ton of storage solutions, here.
Happy organizing!
---
---