Jump to Section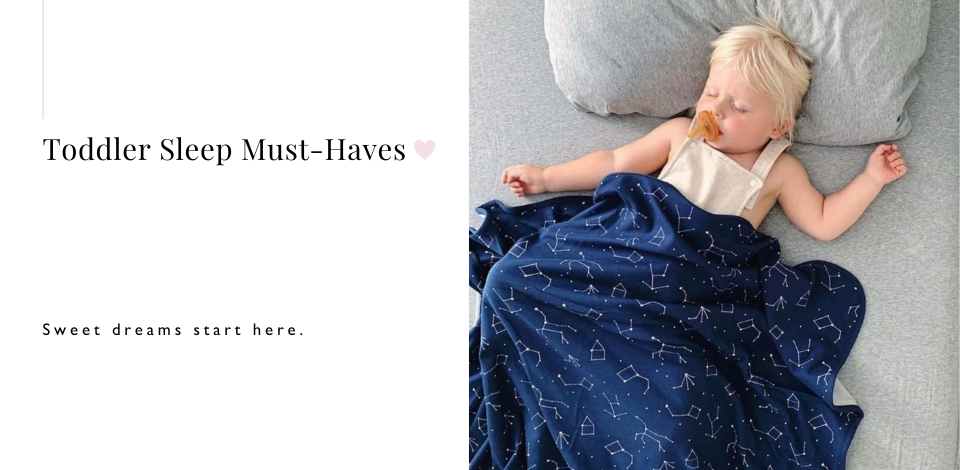 At some point before becoming a parent, you may have pictured bedtime as a silent, smiling dance that ends after exactly one bedtime book with you gazing adoringly upon your little one's angelic snoozing face. However, it doesn't take long for some of us to learn that the reality of "sleeping like a baby" can be a little grouchier, fidget-ier, and I-just-want-one-more-story-ier than advertised.
That can go double for toddlers. Our littles aren't born with a sleep routine in place, and in that tender age between two and five years old, they're often still figuring it out. That's where we come in as parents. It's important for us to empower their nightly trip to slumberland so they can get ample rest, which is key to every kid's physical and mental development.


SAFE SLEEP
No matter your approach to bedtime, we recommend following
Health Canada's sleep-safe guidelines

 
— not only for everyone's nighttime comfort, but to reduce the
risk of SIDS
.
Some keys for a safe bedtime for toddlers include:
Avoid suffocation hazards such as worn pacifiers, plastic covers, and teething necklaces (and stuffed toys, depending on age) 
Consider snug-fitting sleepwear made of synthetic fabrics that are less likely to catch fire 
Only allow kids two or older to sleep in a bed properly fitted with a

 

portable bed rail 
Consider a toddler bed when a child has outgrown their crib, and be sure to follow weight and age restrictions 
Check your child's sleeping area often


CREATE A ROUTINE
One powerful method that works for many is building a bedtime routine that's right for you and your toddler. You could start with a warm, bubbly
bath

 
to relax their little mind and body, followed by
pyjamas
(pro-tip: let them choose!),
brushing their teeth
, and bedtime
story books
until they drift off dreaming of superheroes. (Don't forget cuddles!)
Of course, routines like this don't happen overnight — and neither does that tricky
transition from crib to bed

 
— so it's always important to have patience, stay consistent, and give ourselves a little grace as we go.
Easier said than done, right? Don't worry, we're here to help. While there's no replacement for that bedtime routine — seriously, it'll happen when it happens — there are some great products that can help give your toddler a head start on sleep before their head even hits the pillow.
Check out some of our fav toddler sleep products below!
STAY COZY
Nothing beats the cuddly coziness of parent-tot snuggles, but you have a handful of options if you don't want to play the part of a parental body pillow night after night. Recreate that warm feeling of security your younger toddler loves with
wearable fleece sleep sacks
, which can be worn over pyjamas as your child transitions to a bed. They're significantly safer than loose blankets and are crafted with a tot's budding mobility and size in mind.
Keep older kids/toddlers comfortable with right-sized
pyjamas
— short sleeves in summer and long sleeves in colder seasons. Speaking of comfort,
Woolino Toddler Blankets
come in merino wool, a silky-soft material known for its ability to regulate body temperature. That means your toddler stays in that not-too-warm, not-too-cold Goldilocks zone all night. Hey, maybe you'll even get to sleep in tomorrow morning.*
*We wish!
Once of suitable age, you may also find your child sleeps better with a little companion. An oh-so-cute
Mary Meyer Baby Putty Blanket
or
Buddy Blanket
can keep them company all night long.
SLEEP LIKE A BABY
No matter where your toddler's at in their bedtime development, be sure to savour this magical age — and maybe give them an extra little kiss as they drift off.
For more great sleep products or advice, be sure to head to our
Learning Centre
. Do you have burning
sleep questions
about your toddler? We have answers. Need some help with
toddler table manners
or
tantrums
? We got you covered! What about
potty training
? We are here to help!
Happy reading!
---