Jump to Section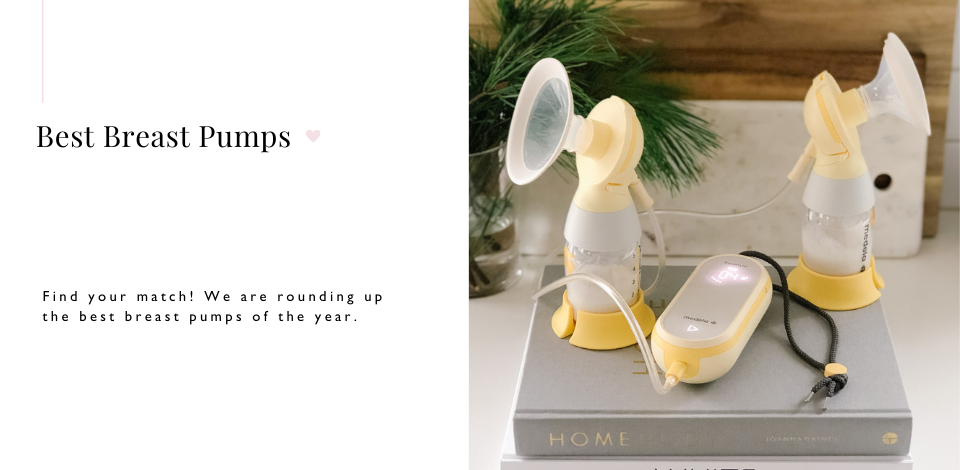 There are so many decisions to make when you find out a little one is on the way, but perhaps one of the most foreign is trying to figure out which
breast pump
is for you.
There are so many kinds of pumps out there, it can feel overwhelming. To point you in the right direction we are breaking down the best breast pumps of the year.
MEDELA FREESTYLE HANDS-FREE BREAST PUMP
WEARABLE, INCONSPICUOUS, AND PORTABLE
Price: $499
Weight: 0.6 lbs. (pump only)
WHAT SETS US APART FROM THE REST:
Very small, lightweight, and portable
Medela's first wearable hands-free double electric pump
2-phase expression technology to mimic babies' suckling motion
Slightly quieter than previous models
MyMedela app (free) offers help from board-certified lactation consultants and the ability to track pumping progress.
Weighing in less than a pound, Medela's
Freestyle Hands-Free Breast Pump
is light and easy to take on the go. This model is Medela's smallest and first wearable hands-free double electric product, providing moms with a pump system that can be concealed inside their nursing bras. The anatomically shaped design allows for a natural appearance, increased comfort while in use, and maximum milk expression by reducing breast tissue compression.
While it comes with a lanyard for attaching to your wrist, the separate motor is also small enough to fit in your pocket. This portability is a lifesaver, as it can be virtually used anywhere — at home, at the office, or even while driving!
The Freestyle also has a built-in rechargeable battery that lasts for two hours (on a full charge) — so you can bring it with you without worrying if it will run out of batteries. If you are unable to plug in your breast pump to recharge, you can also do so with its USB port. This kit comes with everything you need to make breastfeeding sessions a breeze, plus you can rest assured that your Medela Freestyle Hands-Free will stand up to the test of time.
For more information about the Medela Freestyle Hands-Free Breast Pump, check out this
article
.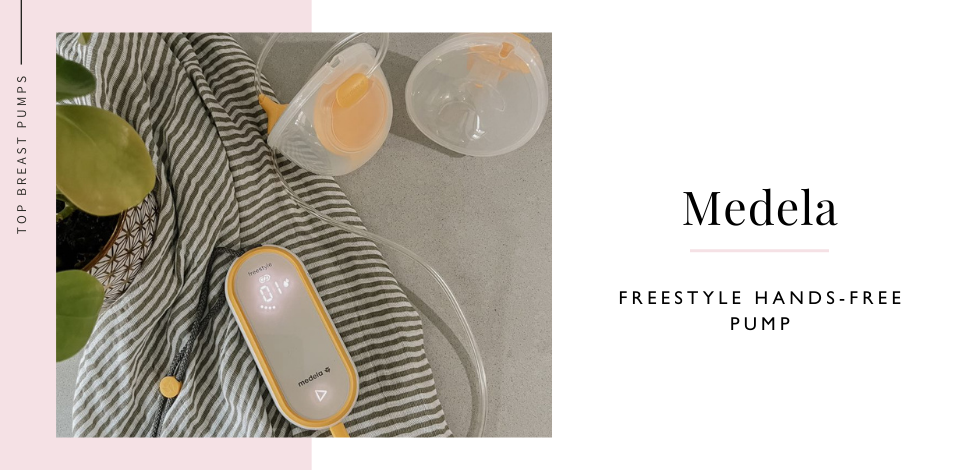 DR. BROWN'S MANUAL PUMP
ECONOMICAL, EASY TO USE, AND PORTABLE
Price: $49.99
Weight: Less than 1 lb.
WHAT SETS US APART FROM THE REST:
Uses hand pump motion to express milk
Quiet and portable 
SoftShape shield conforms to different breast shapes Wide neck storage travel cap
Comes with a cleaning brush
Dr. Brown's Manual Breast Pump
is a wonderful option to throw in your purse. When you are out of the house, you may not want to carry around an extra bag for your pump or want to worry about looking for a power source to charge an electric pump.
Using only the power of your own hand motion, this easy-to-operate option will do just the trick when you need it most. The pump also has two pumping modes to imitate your baby's different feedings, is nice and quiet, and has a price point that every mother could love.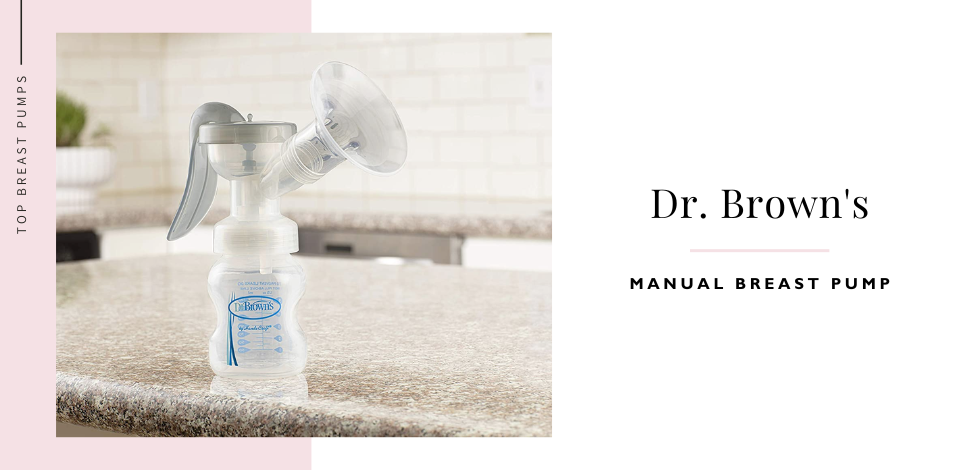 AVENT ELECTRIC PUMP 
THE NEXT-GENERATION BREAST PUMP
Price: $169.99
Weight: 1.78 lb.
WHAT SETS US APART FROM THE REST:
Newer technology that mimics baby's suckling motion
Few parts (easy setup and cleaning)
Quieter motor than some models (for a discrete experience)
8 stimulation and 16 expression levels 
Avent's
Electric Breast Pump with Advanced Natural Motion Technology
may be newer to the market but it uses incredibly smart technology that combines suction and nipple stimulation at the same time. This mimics the actual suckling motion of a baby and encourages milk flow.
This pump is lightweight and has 8 stimulation and 16 expression levels. The memory button allows you to keep the pump set at exactly the right setting for you, so you don't have to fiddle around with it everything to find the setting that works for you.
This is a wonderful pump for parents who are looking for intuitive and reliable pumping sessions.
You can also purchase the
Double Electric Breast Pump model
.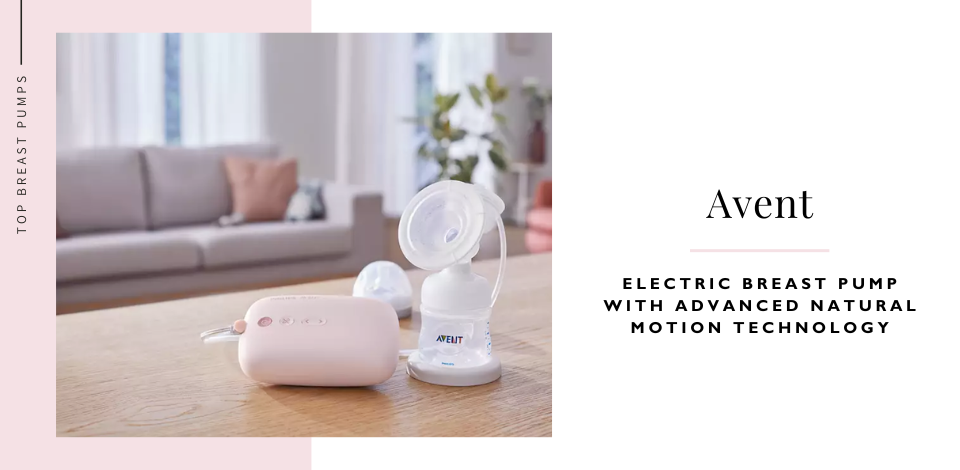 HAAKAA SILICONE PUMP 
PRACTICAL, ECONOMICAL, AND ENVIRONMENTALLY FRIENDLY
Price: $41.99
Weight: Less than 1 lb.
WHAT SETS US APART FROM THE REST:
100% food-grade silicone
100% eco-friendly
Quiet and portable
You can use while breastfeeding to save the milk that is released during the letdown phase. 
100-150ml ml capacity with silicone cap. 
Store milk in the fridge directly in the Haakaa pump. 
If you're averse to pesky cords and batteries and like to keep things simple, then the
Haakaa Silicone Breast Pump with Suction Base and Silicone Cap
might be the perfect fit for you.
The Haakaa uses the power of natural suction to catch the milk that gets released during letdown while the other breast is being used. With the addition of the silicone base to avoid spills and the silicone cap to store milk in the fridge and keep it fresh, this smart design just makes sense.
This eco-friendly pump is easy on the wallet and can be used discreetly anytime or anywhere.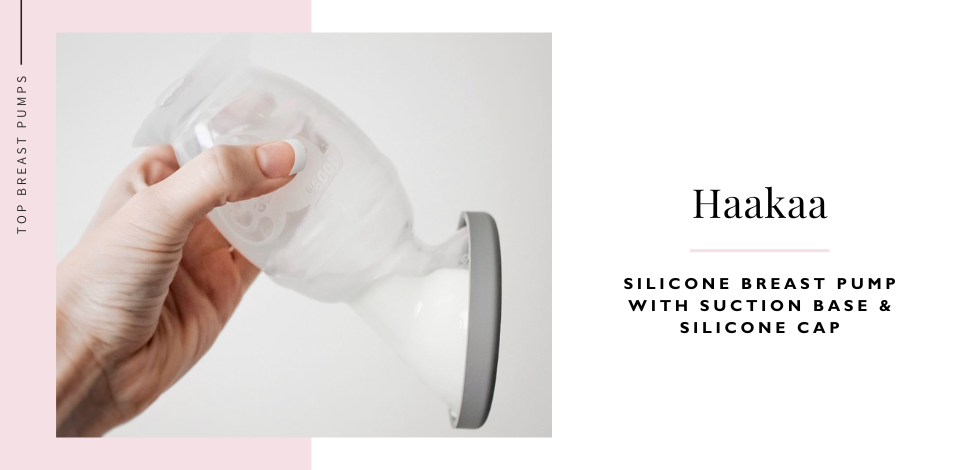 MEDELA SWING MAXI DOUBLE ELECTRIC PUMP
THE PUMP WITH THE LONG BATTERY LIFE
Price: $424.99
Weight: Less than 1 lb.
WHAT SETS IT APART FROM THE REST:
Light-weight and compact
Long battery life to allow you to bring the pump places with no cords necessary. 
MyMedela app (free) offers help from board-certified lactation consultants and the ability to track pumping progress. 
The
Swing Maxi Double Electric Breast Pump
has a built-in rechargeable, double lithium battery perfect for active moms who are pumping often. The battery allows for 6 full pumping sessions on just one charge — so you don't have to be worried about being left high and (not so) dry.
This pump offers a user-friendly, hand-held, 4 button interface with 9 pre-programmed settings. The Swing Maxi also includes 2 PersonalFit Flex™ breast shields as well as breast milk bottles with lids, bottle stand, backpack with integrated cooler, USB charging cable, USB power adapter, and 2 PersonalFit Flex connectors. Another nice feature of this pump is that the tubing allows you to easily switch between single and double pumping.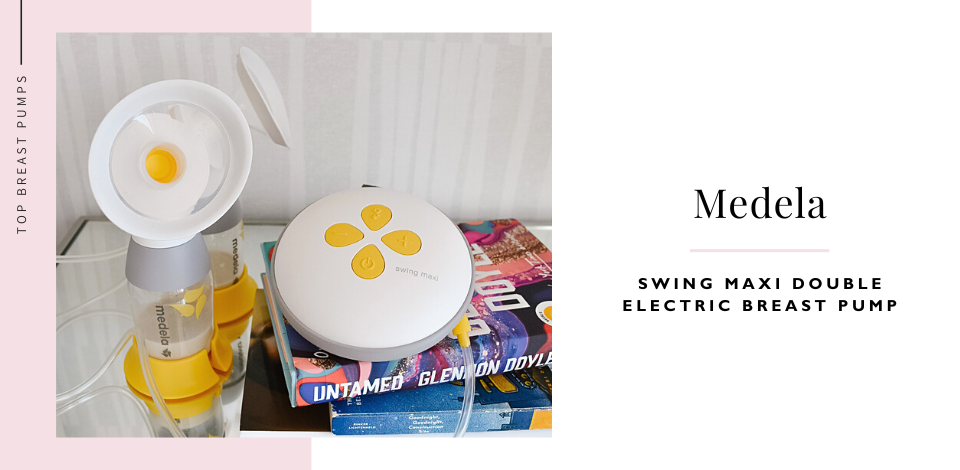 WHICH ONE IS RIGHT FOR YOU?
So, there you have it, a brief summation of the best
breast pumps
of the year! No matter if you're looking for a high-tech option with all the bells and whistles, or a quick, easy, and economical option you can toss in your handbag, you can rest assured Snuggle Bugz has the pump for you.
Discover more breast pump options, reviews & expert advice on all things breastfeeding
breastfeeding.
---