Nanit Pro Smart Camera Baby Monitor + Flex Stand Review
Jump to Section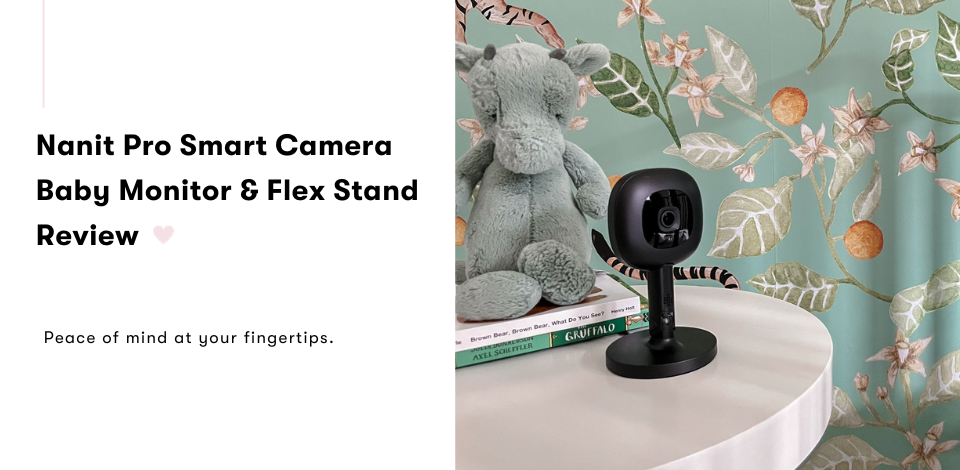 As a parent, you want nothing but the best for your little one.
One of the most important things you can do for your baby is to ensure they get a good night's sleep. But unless they're sleeping in your room, how can you be sure they're not tossing and turning all night long?
That's where the
Nanit Pro Smart Camera Baby Monitor + Flex Stand
comes in!
This dynamic duo creates the perfect monitoring system to watch baby anywhere, plus when connected to the
Nanit
app, you'll receive comprehensive insights into your baby's sleeping habits. Keep reading and we'll explain how this pocket-sized prodigy can help make your busy life a little bit easier!
STAY CONNECTED
This Pro Smart Camera features 1920x1080 pixel resolution or 1080p HD Video to monitor baby with crystal clarity.
Instead of a separate monitor, the Pro Smart Camera streams video of your little one via WIFI straight to your smartphone or tablet using the Nanit App. With it, you can receive real-time updates on your baby's sleep patterns. For example, sound and motion notifications will alert you when baby is crying or moving around. You can even adjust the sensitivity of the controls, so you won't get notified by every minor stirring. 
You can also view video recordings and receive personalized sleep coaching tips, plus, the app allows you to keep track of your baby's growth and development with fun and interactive features.
This system also comes with a
Breathing Band
to monitor your little one's breathing. However, you can also do so with Nanit's 
swaddle
,
sleeping bag
,
pyjamas
, and
crib sheets.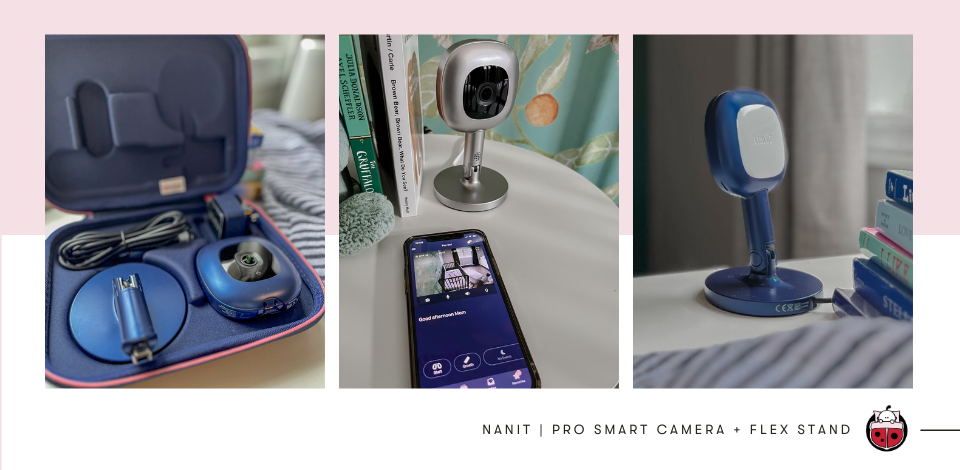 IT'S FLEX-IBLE
The
Nanit Flex Stand

 
(formerly known as the Multi-Stand) allows you to position the camera at any angle, giving you a clear view of your baby from anywhere in the room.
However, this handy stand not only ensures you have the perfect view at home, it's also the perfect travel companion.
The Flex Stand's lightweight and compact design makes it easy to pack and take with you wherever you go. Whether you're visiting family or going on vacation, the Flex Stand provides a stable base for your Nanit camera and ensures that you can continue to monitor your baby's sleep on the road. So if you're staying in a hotel room, you can use the Flex Stand to mount your Nanit camera on a table or nightstand to monitor your baby's sleep in a portable
bassinet
or
playard
.
In addition to being a great travel companion, the Nanit Flex Stand is also a great option for parents who want to use their Nanit camera in multiple rooms. Its flexible design makes it easy to adjust the camera's position and angle, so you can use it in your baby's nursery, playroom, or even in your own bedroom. Of note: the Flex Stand can also be mounted on walls, so you'll always have a perfect view of your child at rest.
The Flex Stand also has an exclusive feature called "Alert Zone" that allows you to detect whether your child has entered an off-limits area, triggering an alert to your device.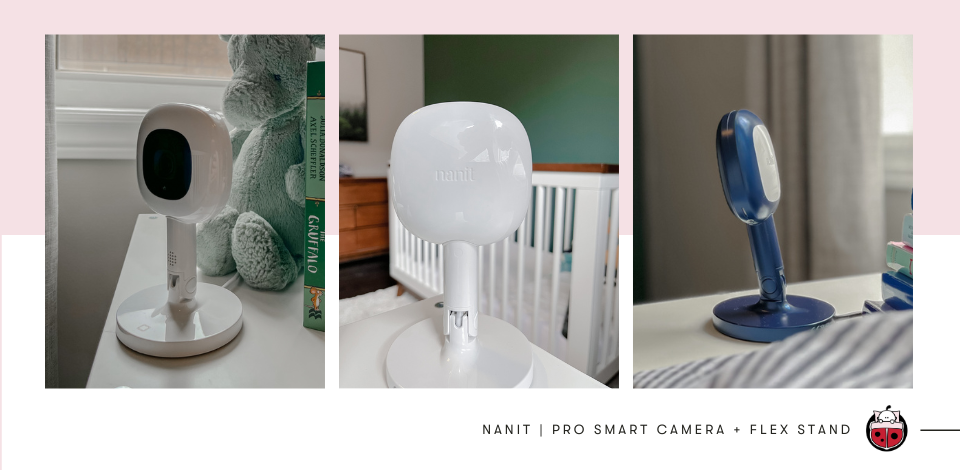 NO INSTALLATION REQUIRED
The
Nanit Pro Camera + Flex Stand
 is a game-changer, offering a hassle-free setup. It doesn't require any overly-complicated installation, mounting, or routing of cables, making it easy to use and adjust as needed. Simply attach the Nanit Pro Smart Camera to the Flex Stand, and you're ready to start monitoring your little one's sleep habits with ease!
A SMART SOLUTION
Nanit

 

has done it again!

In the busy world of parenting, the

 

Nanit Pro Smart Camera + Flex Stand

 

shines as a true gem. When used with the app, you'll be able to catch a glimpse of your little one snoozing from anywhere. Plus, with its flexibility and portable design, the

 

Flex Stand

 

allows for perfect camera placement anywhere, so you get a clear and unobstructed view of baby at home and away! For the discerning parent who seeks the utmost safety and comfort for their child, this duo is the perfect solution.

For more information about Nanit's products, read our

 

Nanit articles

 

in the Snuggle Bugz Learning Centre.
---