Top Travel Systems of 2023
Jump to Section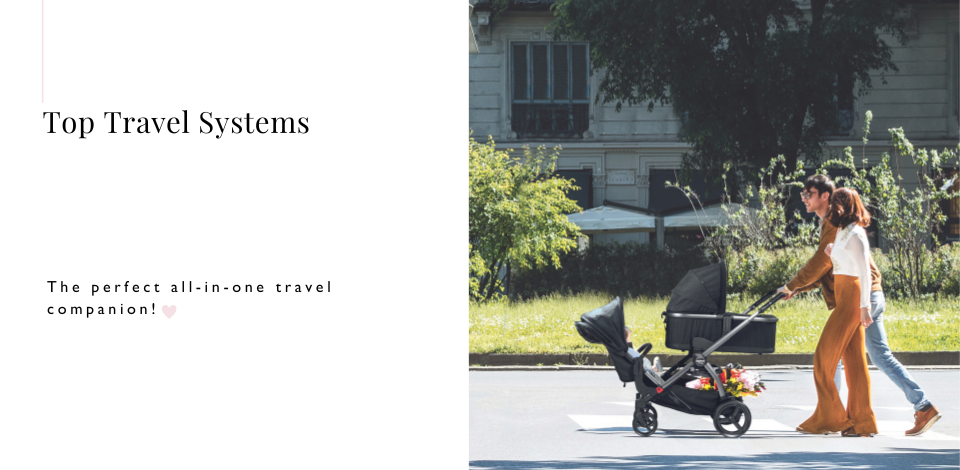 Life moves fast! But when you're raising children, it feels like it moves at warp speed!
It's so easy to get bogged down with the day-to-day details of life, instead of focusing on those precious moments with your child. That's why it's so important to find the right products for your family.
One way baby brands are helping parents is by designing
travel systems
that make life on the go easy and stress-free. These systems are super convenient and marry multiple baby products for use at the same time.
What is a Travel System?
A travel system consists of a baby
stroller
and an
infant car seat
that can be used together — sometimes they also include additional accessories like adapters,
car seat bases
, etc. Unlike stand-alone products, the car seat can be attached to the stroller's frame to save time and eliminate aggravation.
In the past, if moving your child from the car seat to the stroller, parents would have to unbuckle their child from the seat, carry their child to the stroller, place them in the stroller, and buckle them in all over again.
With a travel system, you simply lift the car seat from its base (with baby still in it) and snap it onto the frame of the stroller. Not only does this save you a lot of time, but it's also great for leaving your sleeping baby undisturbed while running quick errands.
Additionally, until around 6 months of age babies are unable to sit up independently — using a car seat ensures they have the support they need while riding in the stroller until they can safely graduate to a toddler seat.
2 Types of Travel Systems
When deciding on a travel system, you have 2 choices: all-in-one or build-your-own.

1. ALL-IN-ONE: Many brands package one of their strollers with one of their car seats. This "all-in-one travel system" helps eliminate compatibility issues (ie. no adapters are necessary) while also saving you money. Often the products have been designed together so they have a complementary look and work in harmony together.

2. BUILD YOUR OWN:  The other option you have is to build your own travel system with whatever brands you like. The downside here is that it can end up being more expensive and the products will likely require adapters (an extra cost) when crossing brands.

Let's take a look at our top all-in-one travel systems!
Nuna TAVO + PIPA Travel System
THE SPECS:
TAVO is suitable for children up to 50 lbs 
PIPA is suitable for babies between 4 lbs (with infant insert) to 35 lbs and up to 32" tall 


With lightweight pieces at a reasonable price, the
Tavo + PIPA Travel System
from
Nuna
is an attractive option for parents.
The Tavo stroller is heavy on features, making it an excellent choice. It folds up easily, has a spacious seat to accommodate your growing child, and has a full suspension system for a smooth ride at all times. The system comes with a removable infant insert for the stroller so newborns can ride safely and comfortably even without the PIPA car seat attached. In addition, the TAVO rolls behind you when folded, like a piece of luggage.
The
PIPA seat
is equally impressive, with a 5-point harness, premium microfibre fabrics (that are machine washable), and Side Impact Protection for comfort and safety. This car seat is Aircraft Certified, and it can be installed in a vehicle with its base or using a seat belt.
For more information, check out our
 

full review
.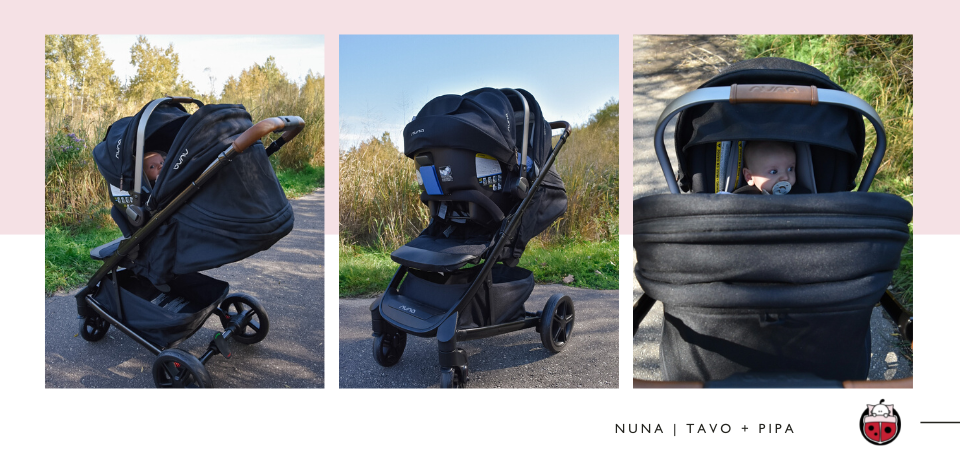 Maxi-Cosi Zelia Max 5-in-1 Travel System
THE SPECS:
Zelia Max is suitable for children up to 50 lbs 
Mico Max 30 is suitable for babies between 4 lbs (with infant insert) to 30 lbs or 32" in height 


Affordably priced for parents on a budget, the
Zelia Max 5-in-1 System

 
comes in a multitude of colours and combines Maxi-Cosi's Zelia Max Stroller with the
Mico Max 30 Infant Car Seat
.
The Zelia Max is versatile, with 5 different configurations to be used through the early years of your child's development. Some of its features include an extendable flip-out canopy for extra coverage, long-lasting wheels, and included boot and rain covers. A feature we love about the Zelia Max is that the stroller seat can be used as a fully reclinable carriage, allowing newborns to lie completely flat.
The Mico Max 30 attaches to the stroller with ease. It has self-wicking fabrics for regulating body temperature, an insert for extra head support, and an anti-rebound bar with Side Impact Protection. This seat is also Aircraft Certified and can be installed with and without its base.
For more information, check out our
full review
.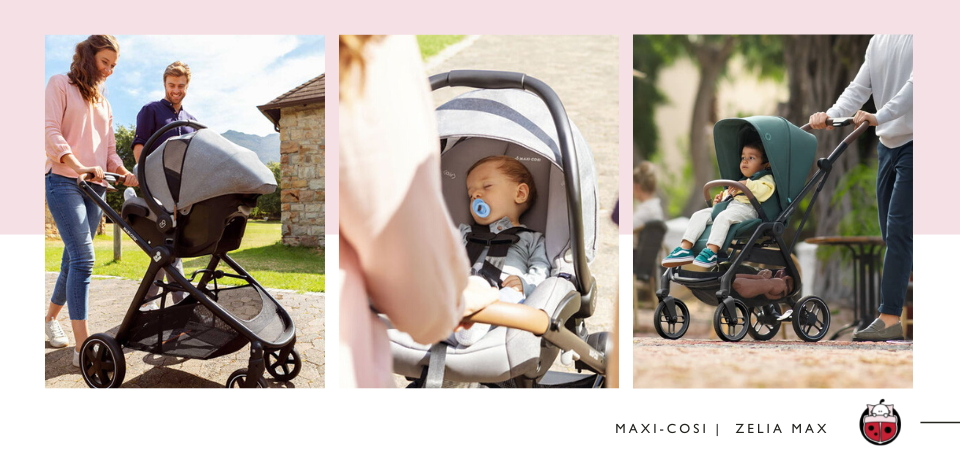 Peg Perego YPSI Travel System
THE SPECS:
YPSI Stroller suitable from birth to 50 lbs 
Primo Viaggio 4-35 Nido is suitable for babies between 4 lbs (with cushion system) to 35 lbs or 32" in height 


Peg Perego's
YPSI Travel System
is a high-end option that consists of their YPSI stroller and
Primo Viaggio 4-35 Nido Infant Car Seat
.
The
YPSI Stroller
offers all the features you would expect from a deluxe stroller with a few extra perks. The stroller comes with a reversible seat with an adjustable backrest, seat, footrest, and handle. You can also convert the YPSI Stroller to a double stroller with the purchase of the
Stroller Companion Seat
.
This stylish stroller is also compatible with the
YPSI Bassinet
— though this accessory is sold separately. It comes with 360-degree agility, soft, breathable fabrics, is easy to compact, and is approved for overnight sleep.
The 4-35 Nido seat includes safety features such as dense EPP and EPS foams that absorb impact forces, Side Impact Protection, an anti-rebound bar, a load leg, and a European belt path (in addition to LATCH) for extra protection when installing the seat without its base.
For more information, check out our
full review
.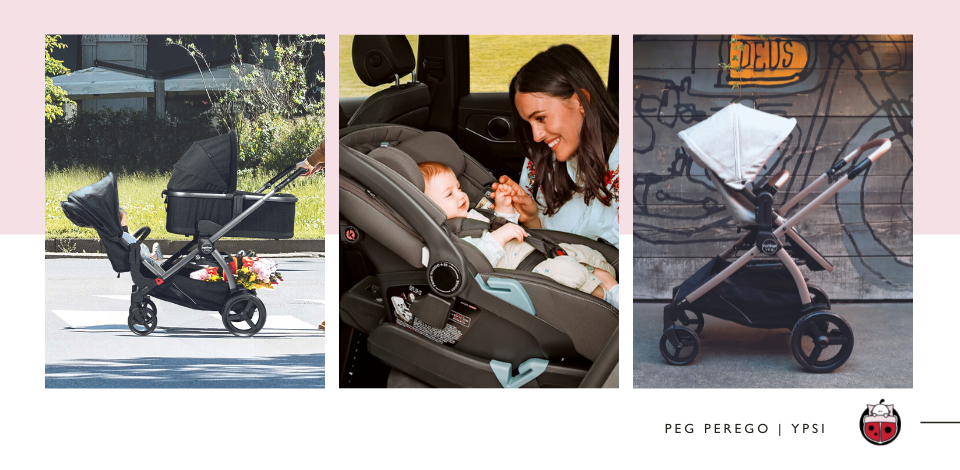 Cybex Balios S Lux + Aton 2 Travel System
THE SPECS:
Balios S Lux Stroller suitable from birth with Cot S or CYBEX infant car seat. Seat unit suitable from 6 months to 55 lbs. 
Aton 2 Infant Car Seat suitable for babies between 4 lbs (with insert) to 35 lbs or 30" in height 


The
Cybex Balios S Lux
 and the
Aton 2 SensorSafe Infant Car Seat
 blend comfort and convenience. While it requires adapters, they're included in the box for you!
The Balios S Lux is a premium stroller with a reversible seat for babies to face parents or look out at the world. It also has puncture-proof all-terrain wheels, a storage basket that can hold 11 lbs., and an adjustable handlebar for comfortable steering.
The Aton 2 is designed for maximum protection and includes a feature you don't find on many seats — a stabilizing load leg (which reduces crash forces by up to 50%) and SensorSafe Technology. It also has Side Impact Protection, an energy-absorbing shell, and an EXTRA-extra-large UPF 50+ canopy to shield delicate skin from the sun's harmful rays. This car seat also boasts a European belt routing for extra protection when installed without a car seat base.
For more information about SensorSafe Technology
click here
. For the full review of the Aton 2 SensorSafe Infant Car Seat
click here
.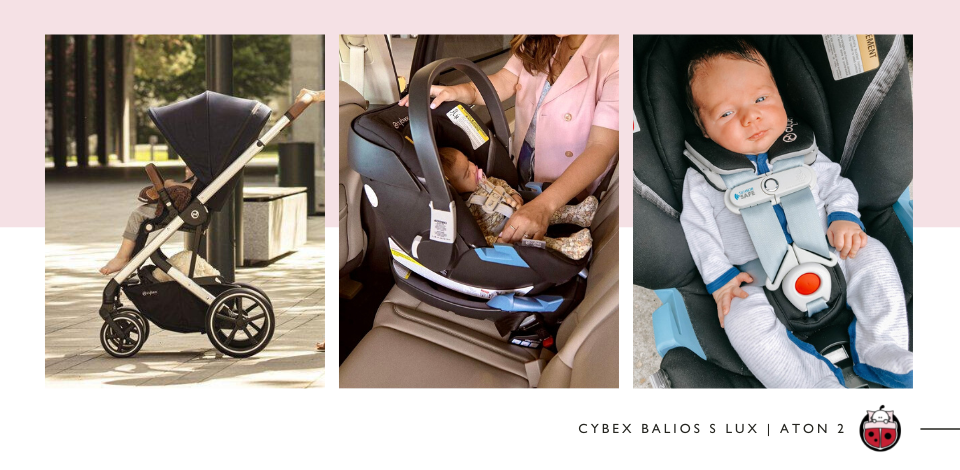 Build Your Own
As previously mentioned, you can build your own travel system if you already own a stroller or car seat or if you want a specific model(s) that isn't offered in a package.
Sticking to a single brand usually avoids compatibility issues. But if you have your heart set on a stroller and car seat that are different brands, you'll just have to shell out a few extra bucks for adapters to make them work together.
Here's a few "build your own" travel systems to consider:
To see which infant car seats and strollers are compatible with each other, review our
Car Seat Compatibility Guide
.
Don't Leave Home Without It
There's very little downside and a whole lotta benefits to using a travel system.

The flexibility of transferring your child from their car seat directly to their stroller may not sound like a big deal, but parents today are so busy that it becomes invaluable to swap them over so easily.

Add to this that many of these strollers can also accommodate a bassinet and other accessories, and you've got extra versatility in your baby wheels every time you leave the house.
---