Baby Gifts for Hipster Parents
Jump to Section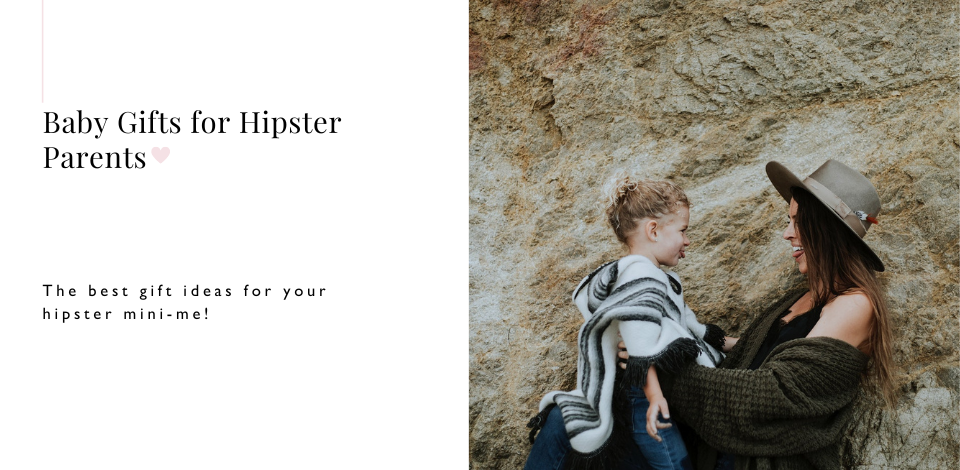 About a decade ago, hipsters dominated pop culture.
If you were one (or currently still are), you will remember with fondness the super-tight jeans you wore or the trusty satchel that accompanied you everywhere you went. Today, you may still enjoy many things your old hipster self would approve of, such as organic produce and a nice bike ride through a bustling neighbourhood.

While your love for locally-sourced Chemex coffee may have evolved into the purchase of a more time-efficient (yet beautiful) coffee machine, in your heart, you are still the person that discovered all that indie music that no one else knew about.

If you are looking to pass along your style to the next generation or shopping for family or friends with a mini-hipster in the making, you've come to the right place.

These gifts will put a smile on everyone's face.
INSTAGRAM READY
Hipster babies need to be decked out in the proper attire. Check out these items to help them pull off the look.
HEADWEAR: The Baby Beanie Slouchy is a defining feature of the hipster baby. Side benefit, bed-head will never be an issue with this hat.
OVERALLS: The striped Organic Cotton Overalls from Pehr Designs are hipster-friendly as they use GOTS-certified organic cotton and are ethically made.
FOOTWEAR: The right shoes make or break an outfit, thankfully Robeez makes a great selection of footwear that will make every outfit Instagram-worthy.


SOCKS: No hipster outfit would be complete without a fun pair of socks. The Zoochini 3 Pair Comfort Terry Socks are not only super comfortable, but they're available in dozens of cool graphics and patterns.
ACCESSORIES: Finish the look with a pair of 80s-inspired Real Shades Surf Sunglasses that give them that "ironic retro" look while protecting their eyes.
THE COOLEST RIDE
Remember how your old bike took you everywhere? Now your wee one can follow in your footsteps. The
Tiny Tots Plus 2-In-1 Tricycle and Balance Bike,
available in natural bamboo and coloured birchwood, is made from an eco-friendly, replenishable resource. Your child can start using it as a tricycle and eventually transform it into a 2-wheel balance bike configuration. Another great option for toddlers looking to go cruising is the
Kinder Scooter!
For true hipster babies, we'd recommend adding a
basket
. This allows them to bring home the freshly baked baguette they purchased from the artisan market. For safety, don't forget to pick up a
helmet
too.
For more ride-on options click
HERE
.
GREAT TASTE
Your hipster baby will undoubtedly have a career as a barista at some point (or at least play the part at home), so it's crucial that you familiarize them with café culture at an early age.
They'll be expected to have a vast amount of knowledge regarding coffee creation, and what better way to prepare than with this
Wooden Coffee Maker Set
from
Coco Village
. Crafted from a mixture of pine and plywood, it comes with multiple pods, cups, spoons, plates, cookies, and even to-go cups so they can send their happy customers on their merry way!
If you are picking up a vibe that your babe will be more of a tea drinker, never fear, the Tenderleaf
Wooden Tea Tray Set
also serves up a healthy serving of adorable.
Yume's
avocado
food plushie will prep them for many happy years of avocado toast. Plus, your little foodie is going to also need the appropriate workspace to explore their culinary adventures, so be sure to pick up the
Janod Loft Kitchen
.
ARTS & CULTURE
Like everyone else, hipsters love music.
The
Musical Animal Toy
and
Wooden Musical Table
are both multi-faceted instruments that hipster babies can learn to play. They can even recruit other kids to play at the same time (did someone say, baby band?!?)
If your baby is more Lennon than Ringo, then the 
Sunshine Ukelele
 may be the perfect instrument for them.
For hipster babies that prefer a "behind the scenes" approach to their art, the
Shutterbug Camera
from Begin Again lets them practice their Instagram influencer skills with multiple lenses. They'll also be happy that it's made from sustainably harvested rubberwood!
For more fun musical toys click
HERE.
EAT LIKE A HIPSTER
If nothing else, hipsters are health-conscious, and what parent doesn't want to teach their kids about proper nutrition? Here are a few goodies to get baby started.
FRESH FOODS: With the
Toddler Fruit Basket
little ones can pretend they are buying fresh produce from the farmers' market. You also can't go wrong with the high-quality Coco Village
Wooden Fruits Playset
.
PARTY FOODS: When hipster friends get together, the first thing they'll put out is some nibblies. Your future host-with-the-most can practice with the
Charcuterie basket
from Tenderleaf. Additionally, baby can make artisan wood-fired pizza with the Tenderleaf
Pizza Party set
, which is made from sustainable rubberwood and even comes with its own delivery box!
Check out some more cool pretend play options
HERE.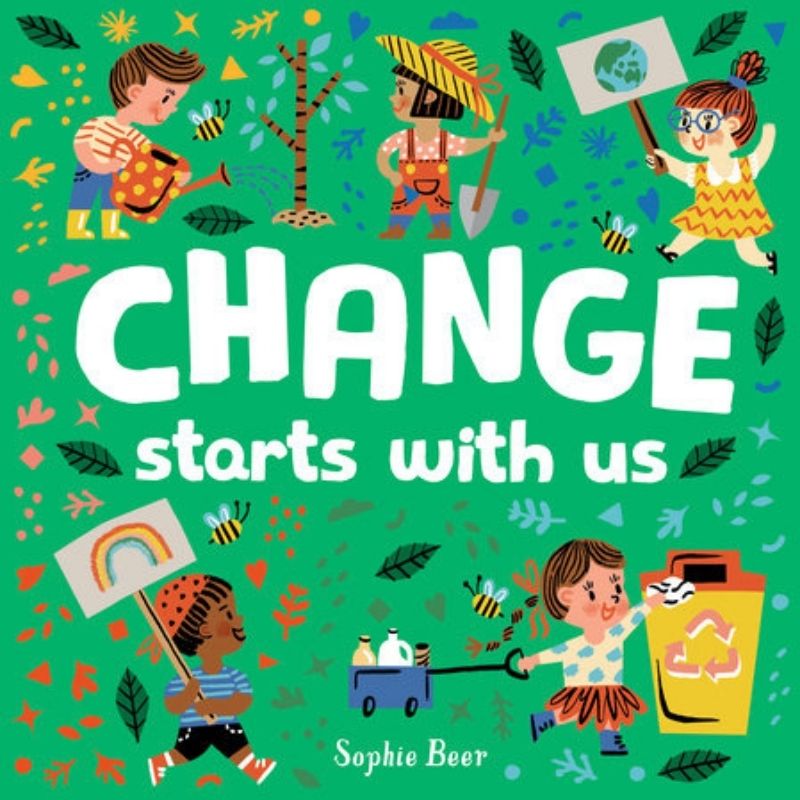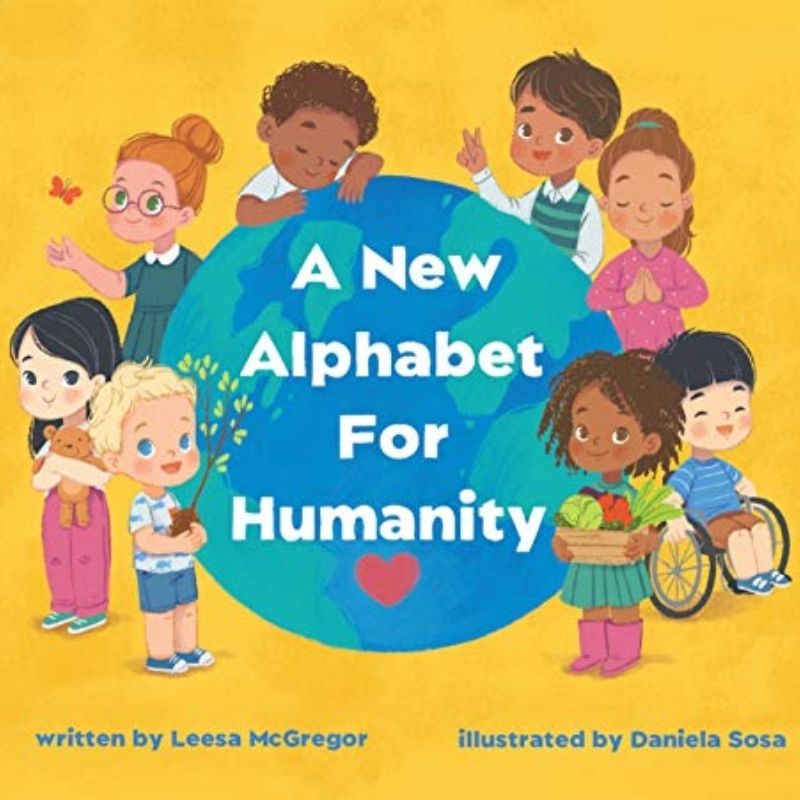 HIPSTER ESSENTIALS
There are so many fun products out there that cater to trend-setting millennials who are raising the next generation of cool kids. From fashionable clothes to eco and ethical products, there is something for everyone. With the above list, today's modern baby should have no issue following in the footsteps of their parents.
For more great gift ideas be sure to check out our
Gift Guides
, we have exciting presents for little ones of all ages & parents too!
---