The Ultimate Toy Gift Guide
Jump to Section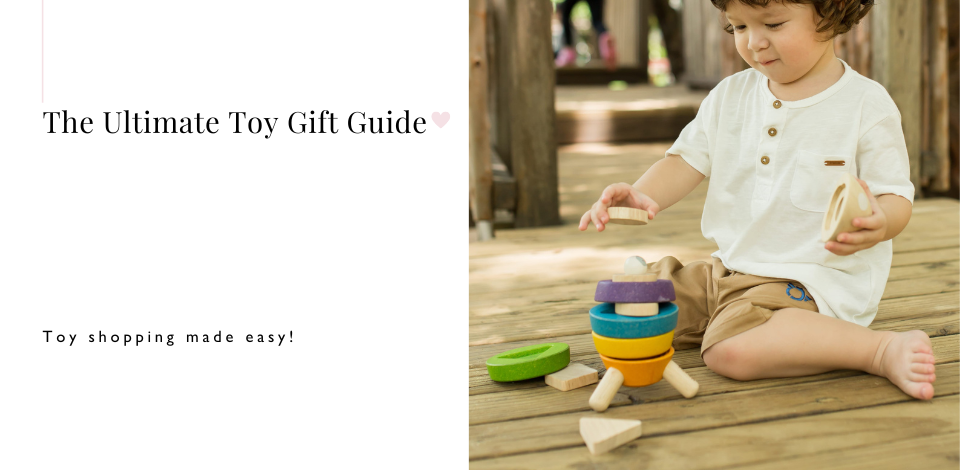 Whether you are shopping for a knockout birthday gift, an unforgettable Christmas present, or just something special to spark joy in the little one in your life, you've come to the right place.
We have baby-and-toddler-friendly toys for every munchkin on your list — many specially designed to develop your child's cognition and motor skills.
We've put together a comprehensive list of
toys
for tots that both kiddos and parents will love.
So, let's dive in!
HANDHELD TOYS
Some of the best first toys for babies are ones they can hold in their curious hands (and likely in their mouth too):
PLUSH TOYS: A plushie is often one of baby's most beloved and cherished childhood toys due to their loveable quality and sheer squishiness. A perfect plush toy is the

 

Woodland Bunny, which has soft marbled tone fur and can be easily tossed into the wash when needed.
DOLLS: At some point, a doll is every child's best friend and the

 

Bonikka Doll

 

from

 

Tikiri

 

can be just that. With over 25 characters to choose from, you can be sure your child will love sharing every adventure with this soft-body rag doll. 
WOODEN TOYS: Traditional wooden toys such as blocks are excellent for children to learn their ABCs and easily hold in their tiny hands. The

 

Sweet Cocoon Cart with ABC Blocks

 

supports baby's first steps with its 3-in-1 cart that includes blocks of letters, numbers, shapes, and an abacus. For more info on wooden toys, check out this

 

article. 
BATH TOYS: Bath time should always be fun for kids, with exciting underwater adventures that would make Jacques Cousteau jealous! The

 

Sea Life Bath Set

 

is a great gift option that includes a shell, starfish, dolphin, and sea turtle to make taking baths fun. For more bath time gift ideas, take a read

 

here.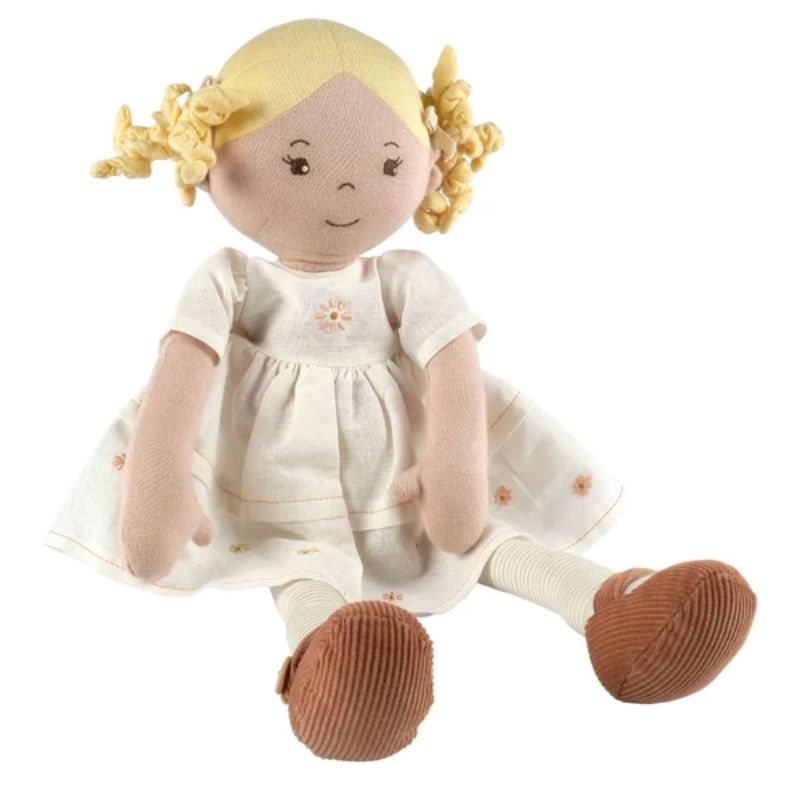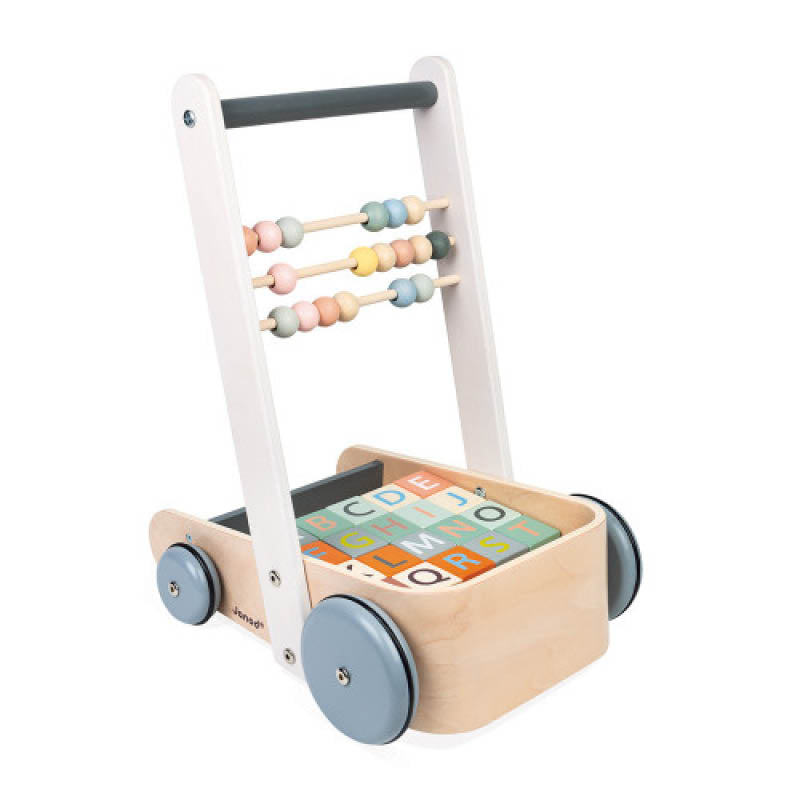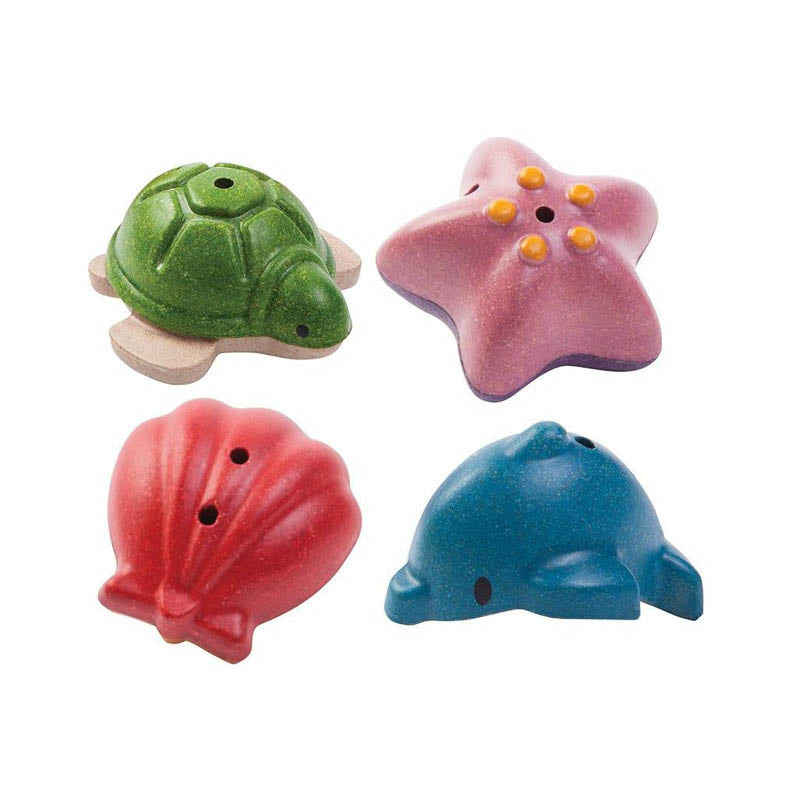 MOVING TOYS
Toys that involve movement are captivating for children. By moving their body during use, they'll develop their motor skills faster and become more attuned to how their body can impact their environment.
VEHICLES: Having a 4-wheeled toy they can push around is a childhood staple that triggers a child's imagination to fantastical places! The wooden

 

Poppy Racer

 

car from

 

Tegu

 

is a magnetic toy that can be joined with other

 

Magnetic Racer cars

 

(or various Tegu products) to super-size it into a car train. 
RIDE-ON TOYS: A ride-on toy is an excellent way for children to begin developing muscle strength throughout their entire body, and the

 

Scoot Around Balance Bike

 

from

 

Hape

 

will do just that through hours of wheeling around the house! It doesn't get much more fun than that! 
PUSH-PULL TOYS: This type of toy gives children a friend to play with and helps them develop compassion as they pull their buddy along with them wherever they go! The

 

Pull-Along Chameleon

 

from

 

Janod

 

is a fun wooden gift that brings a touch of the tropics to your winter wonderland! 
MUSICAL TOYS: Instruments are one of the best ways to marry baby's body movements and thinking skills with artistic expression. This soft-rubber

 

Hedgehog Accordion

 

has bright colours, textured details, and is easy for them to squeeze while discovering the joy of making music.

INTERACTIVE IMAGINATION TOYS
A child's imagination is a powerful thing, and these toys encourage it through interactivity and immersion:
SENSORY TOYS: Sensory toys are designed with a variety of textures and features that stimulate baby's senses. The inexpensive

 

Peek & Pull Giggle Guy Toy

 

from

 

Sassy

 

is a multi-textured, pull-cord friend for them to play with while developing their critical thinking skills. 
ON-THE-GO TOYS: When you're running errands or travelling long distances, it's handy to have a toy to bring along with you to keep your child's attention. The

 

Pack 'N Go Mini Mobile

 

from

 

Tiny Love

 

is a stroller mobile that helps your child practice hand-eye coordination while satisfying their curiosity. 
ACTIVITY TOYS: Activity toys are fantastic for helping little ones discover the world around them. With the

 

Cozy Spot Activity Gym, you'll get a soft-as-a-cloud reversible duvet for baby to stretch out on! It can also be folded and carried in a storage bag for easy travel. 
CLIMBERS AND PLAY STRUCTURES: Kids can feel like the king of the world when scaling climbers or using play structures to developing their muscles and imagination. The

 

Play Tent

 

from

 

Kinderfeets

 

is an easy to assemble structure made of pine and natural cotton to inspire your child's fantasy and social play. 
PRETEND PLAY TOYS: Playing make-believe is something kids love to do. Brands like

 

Janod

 

make a variety of pretend play toys that will keep your child entertained for years to come. For more great pretend-play options, check out this

 

article.
LEARNING TOYS
Gift-giving doesn't have to be about the latest and greatest baby gadgets. Consider a learning toy to help children discover things about the world around them.
GIFTS THAT KEEP ON GIVING
Children love
 

toys
of any kind, but if you can give them something to benefit their development, all the better! With a large selection of toys here at Snuggle Bugz, you should have no problem finding something they'll enjoy learning and growing with for years to come.
For age-specific ideas, be sure to check out our
Gift Guides
.
---