Jump to Section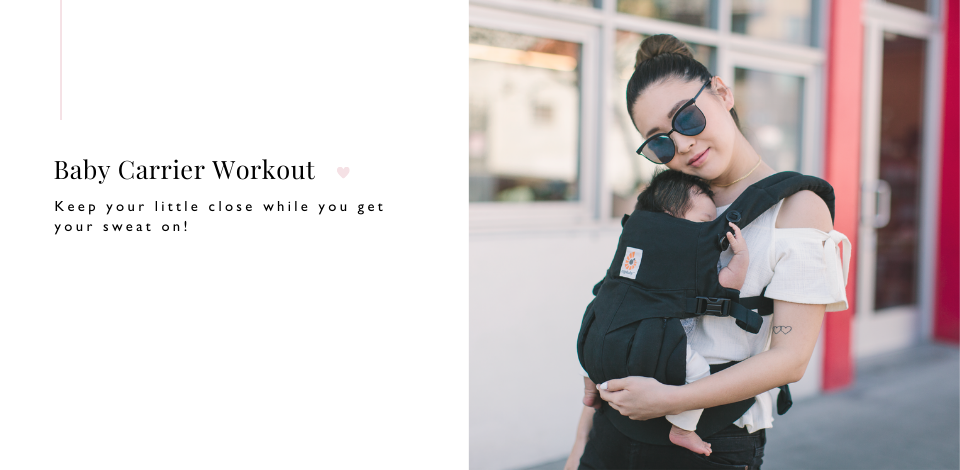 Using a 
carrier
 with your babe is ideal for so many reasons. We've gone into detail on that in our 
Top Carriers article here
, and on our more specific 
Soft Structured Carriers Guide
 and 
Wraps & Ring Slings Guide
.
Our favourite feature is that
carriers
allow you to morph into a multitasking machine while also enjoying the bond and benefits of closeness with baby.
There are ONLY 24 hours in a day so using your
carrier
, or
wrap or sling
, allows you to respond to e-mails, unload the dishwasher, get in a quick workout, or just browse Netflix with the remote in one hand while sipping on something pumpkin spice in the other.
Wait,
what
?
Did we just say a
carrier
allows time for a workout? Indeed, we did – that was not a typo.
DO IT ALL, THIS FALL
We already know that walking is great cardiovascular exercise but add in the weight of a baby and you will be a calorie burning machine. Plus, we love the idea of getting in a workout, some 1:1 time with baby, and enjoying nature – all in one shot.
Today, with the help of our friend Tamara Vahn from
Body By You
, we are sharing some key exercises that will get you started back on your journey to fitness SAFELY with baby in tow!
THE WORKOUT
SQUAT
2 sets of 15 reps 

SUMO SQUAT 
2 sets of 15 reps
 

A variation on the squat is what we call a sumo squat or a plie squat. This is a great exercise to do if your baby is a little bit longer--that way you've got room for the baby's legs, so you'll take a wider stance. Don't forget to squeeze your glutes on the way up.
SINGLE LEG ABDUCTION
2 sets of 15 reps

SQUAT + LEG ABDUCTION COMBO
2 sets of 10 reps per leg 
This is a really great balance challenge. When you are pregnant your center of gravity completely shifts and in the couple of months post, your gravity again completely shifts back...so it's always testing your balance and this is a great exercise to do for that.
CALF RAISE
2 sets of 10 reps

ALTERNATING LUNGE
2 sets of 10 reps

STANDING OBLIQUE CRUNCH
2 sets of 10 each leg

TRICEP DIPS
2 sets of 8-10 reps 
Ideally, when you are out and about walking with baby you would do these on a park bench. You could even do these on a big stone... feel free to use your surroundings when exercising.

GO AHEAD, GET SWEATY!
For this workout we used the
 

ERGObaby Omni 360 Cool Air Mesh Carrier
in Onyx Black.  
We love that the
Omni 360
line is super versatile. It is suitable for use from 7 - 45 lbs – no infant insert needed.
OTHER FEATURES WE LOVE:
Lumbar support? Check!
Easily adjustable from newborn to toddler? Check!
Breathable and lightweight? Check! Check! 
Now that you've got a workout in hand + our
carrier
recommendations – all that's left to do is enjoy the benefits of a clear mind and quality time with your little pumpkin.
For everything else you need to know about
carriers
, check out our Related Content below!
---