Our mission at Snuggle Bugz is to instill confidence in families navigating the early stages of parenthood.
First-time parents are all on an equal playing field, and the journey of becoming a parent is the same magical, exciting, and somewhat overwhelming experience for all. Along the way, we experience an incredible amount of learning and change, and while exciting, it can also feel overwhelming at times.  
We see you. We are here for you.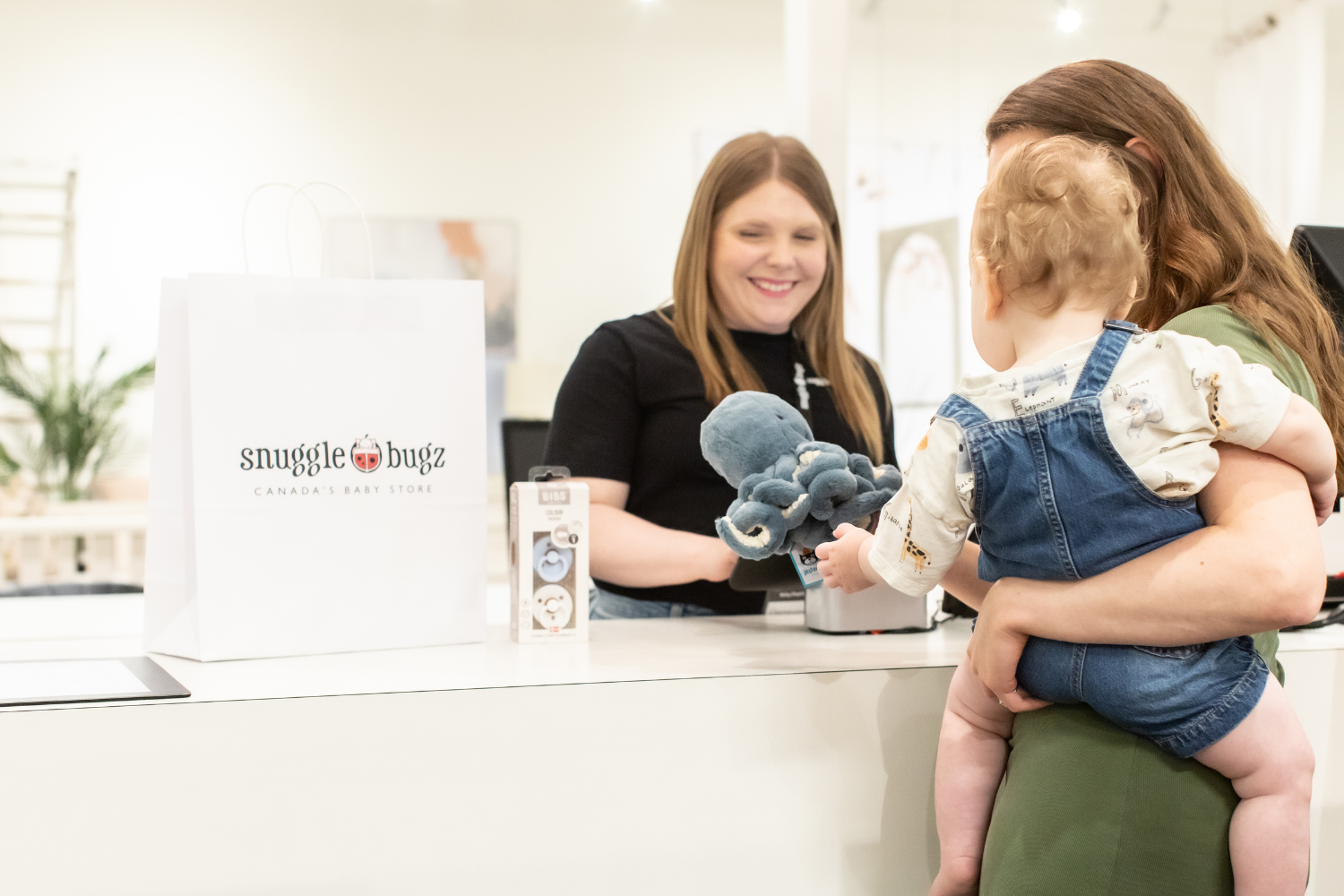 Instilling confidence is about being a partner in your parenting journey. They say it takes a village to raise a child... at Snuggle Bugz, we want to be part of your village.
By instilling confidence, we aim to empower you with the information and support you need to make informed decisions for your family.
We are committed to helping guide you through your new life changes, providing knowledgeable advice and quality service so you can truly enjoy this special time. We offer an education-focused philosophy in all we do, from our highly trained store advisors to our online content channels (Learning Centre, YouTube channel, Facebook, Instagram, and TikTok). 
Our Learning Centre is home to hundreds of articles ranging from product reviews and comparisons to expert advice in areas like sleep training, breastfeeding, and much more. 
Our YouTube channel features in-depth product demos on parent-favourite products. We also share product reviews, demos, and other valuable information on Facebook, Instagram, and TikTok to provide continuous education to our friends.  
Our Store Advisors are extensively trained on managing the complexities families face. Our goal is to build genuine, trusting relationships to empower you through information and support. 
Whether you have a baby on the way, are a new parent, or are navigating the toddler years, we are honoured to be a part of your parenting journey. 
Start your
baby registry today