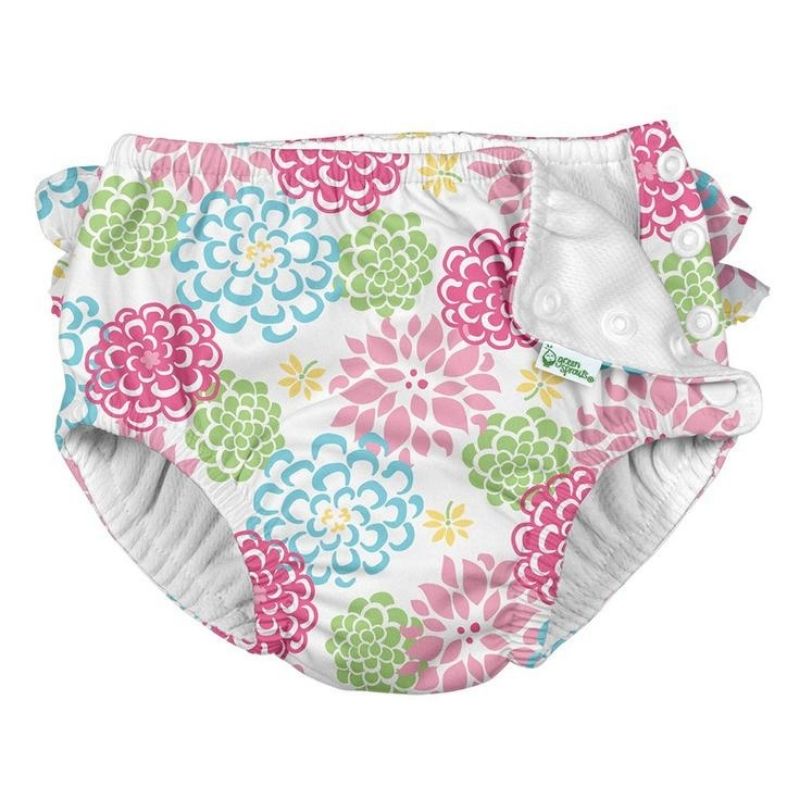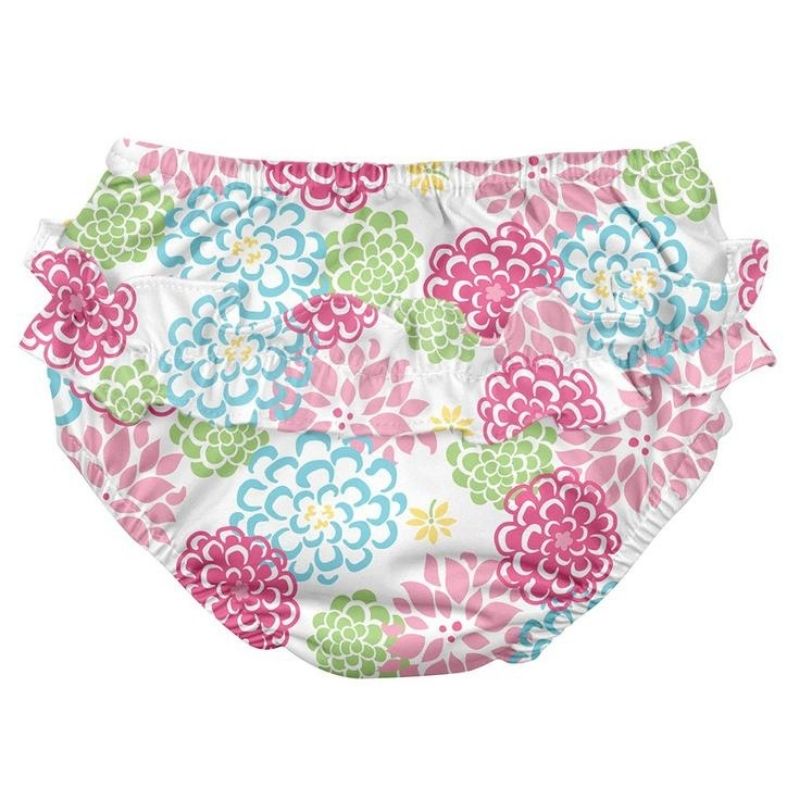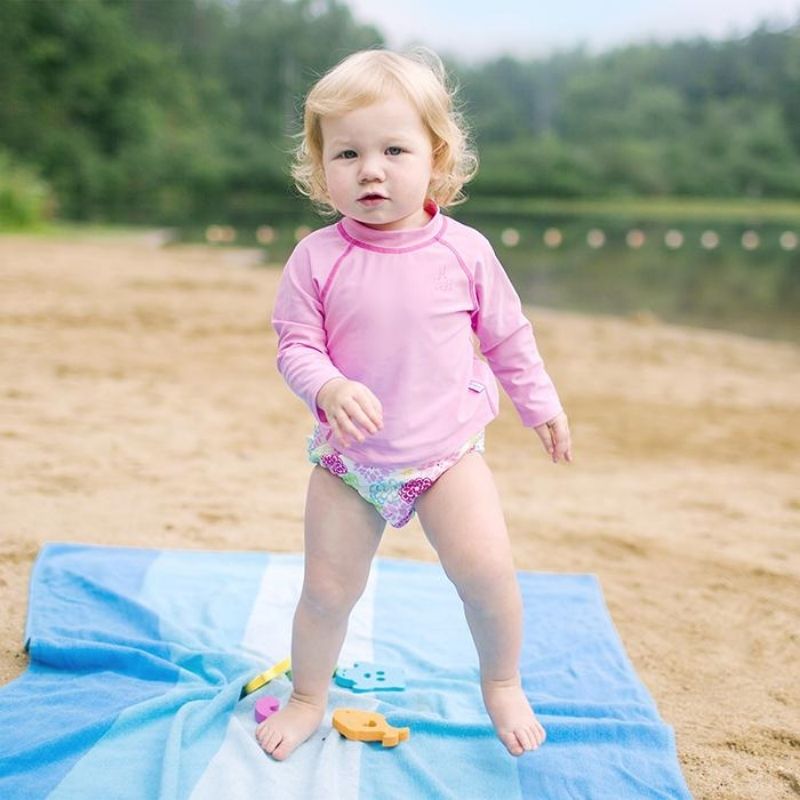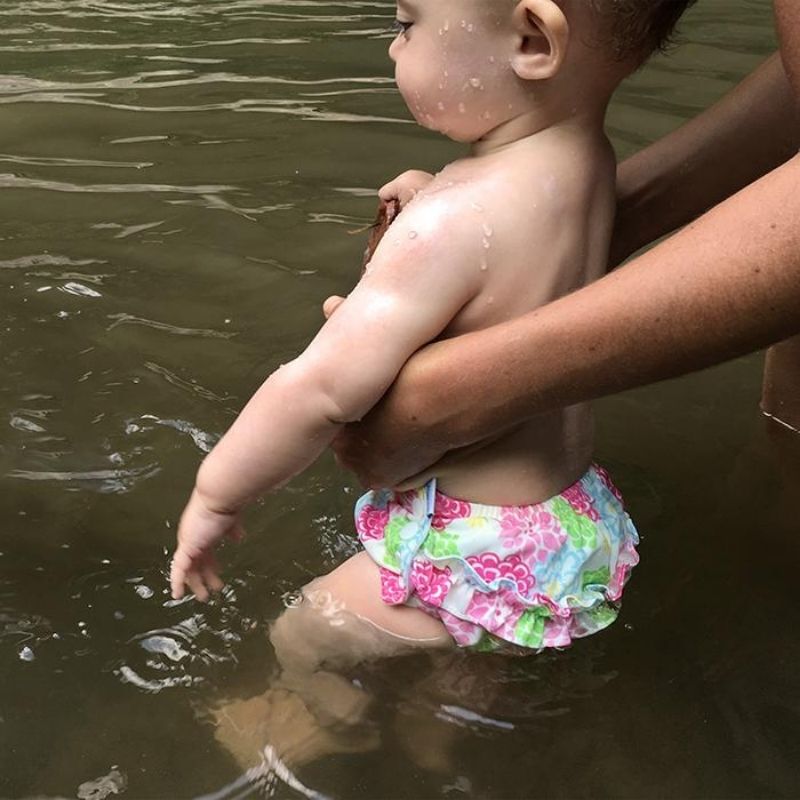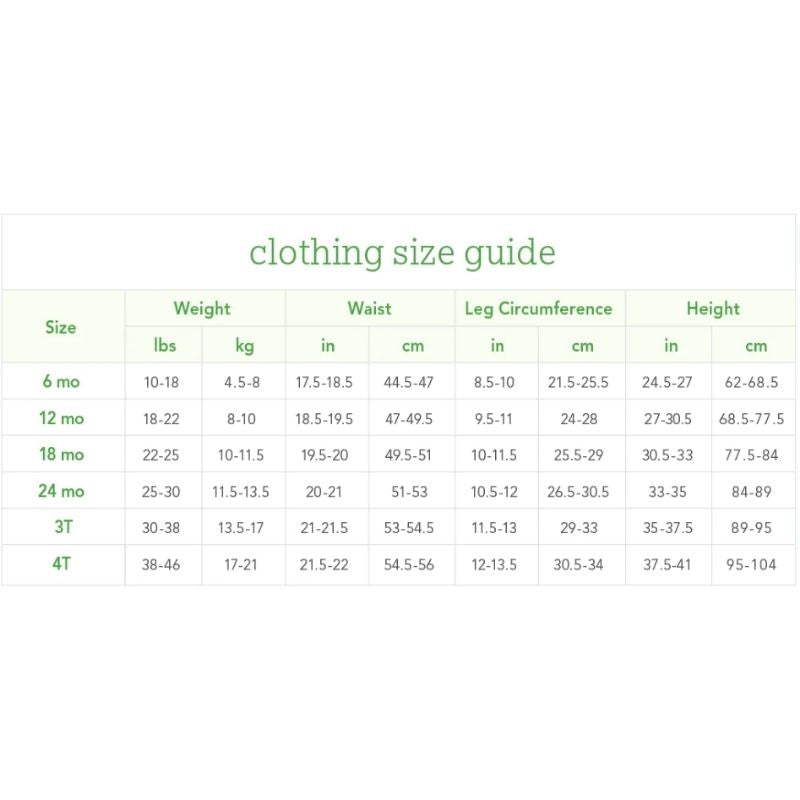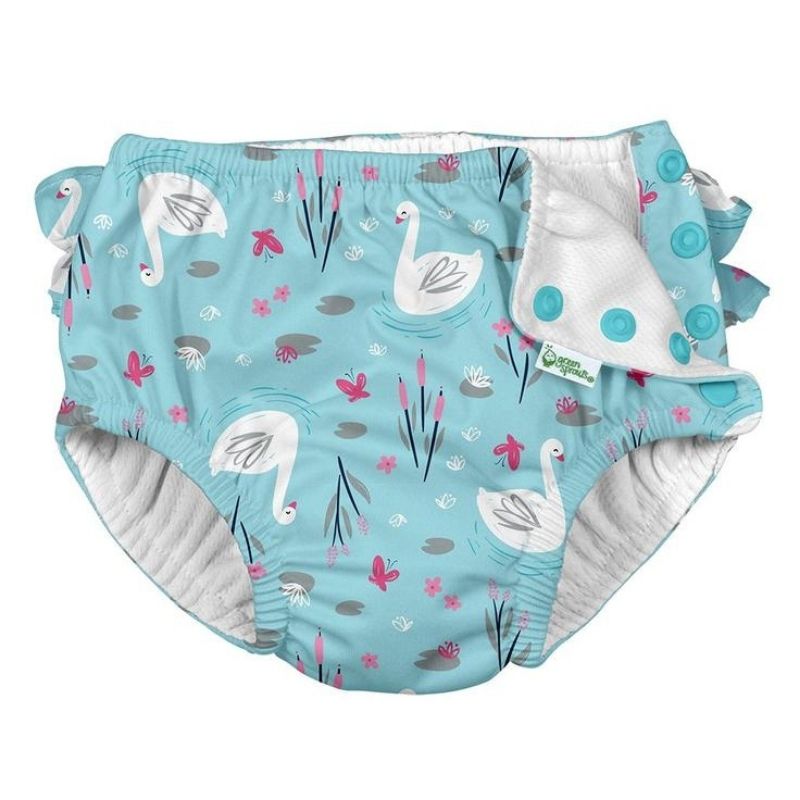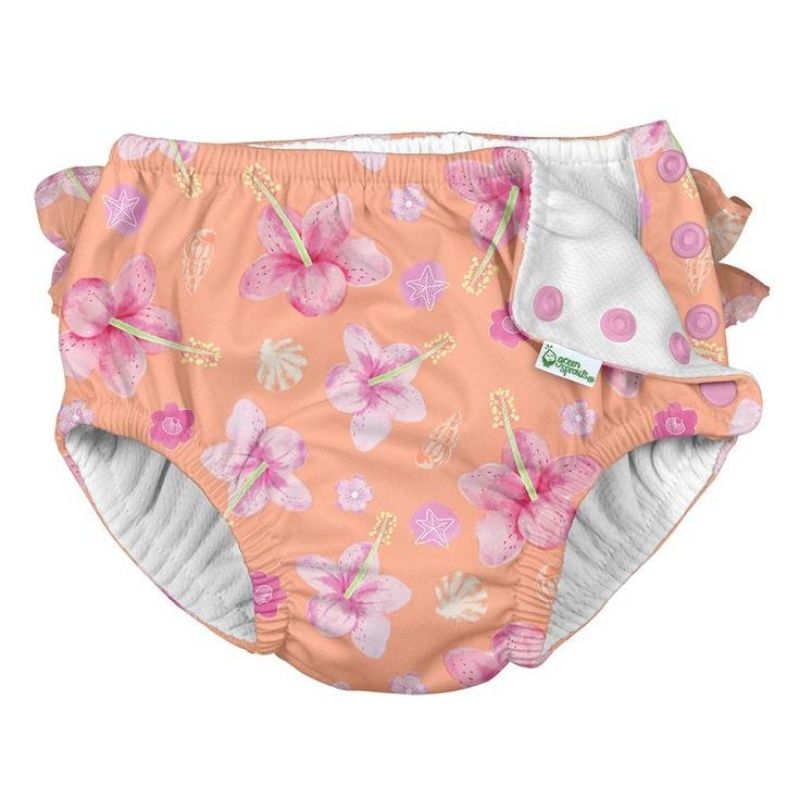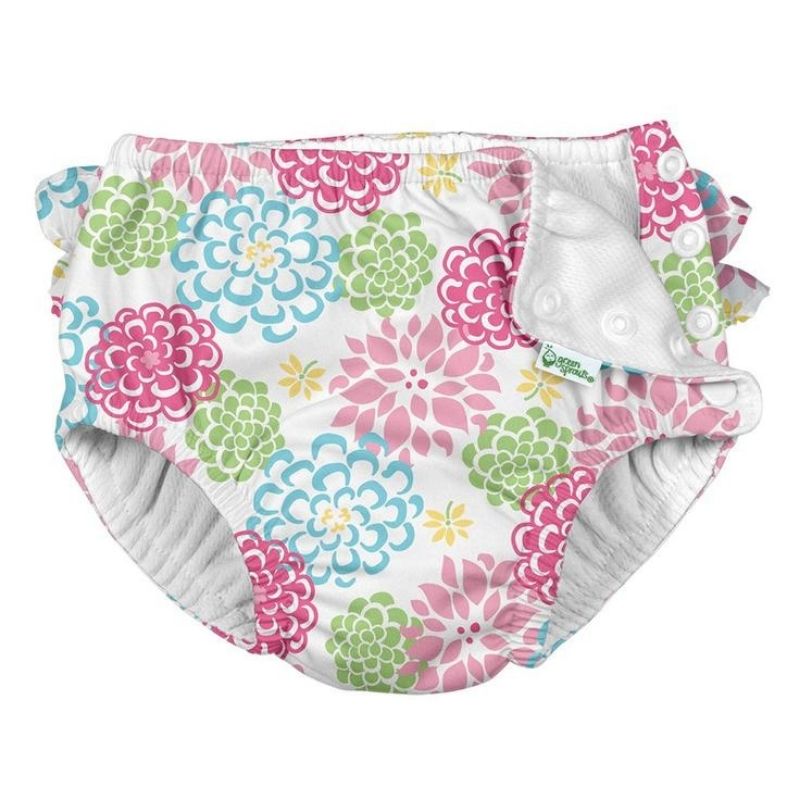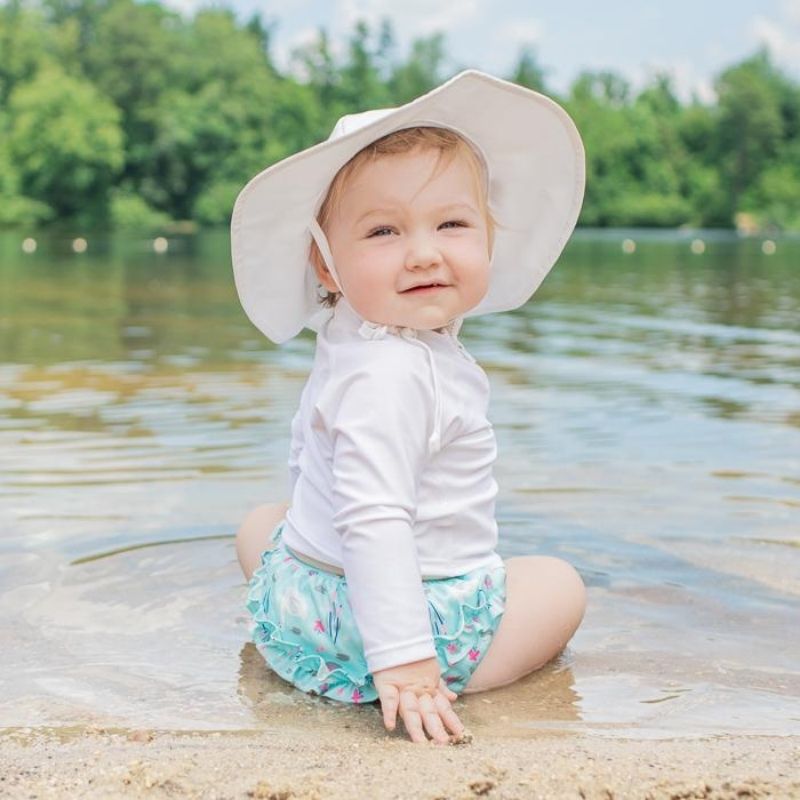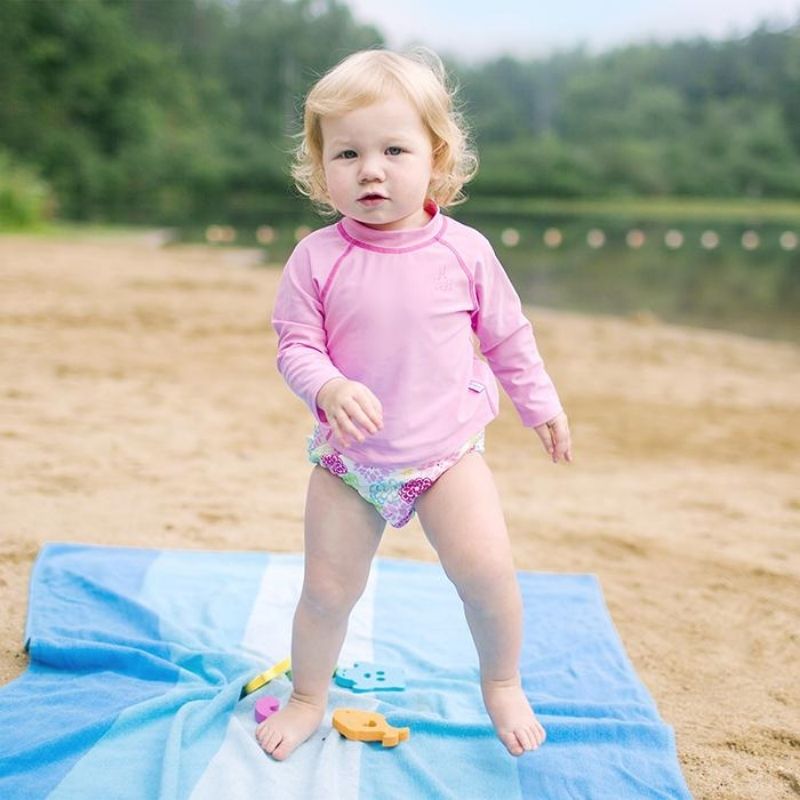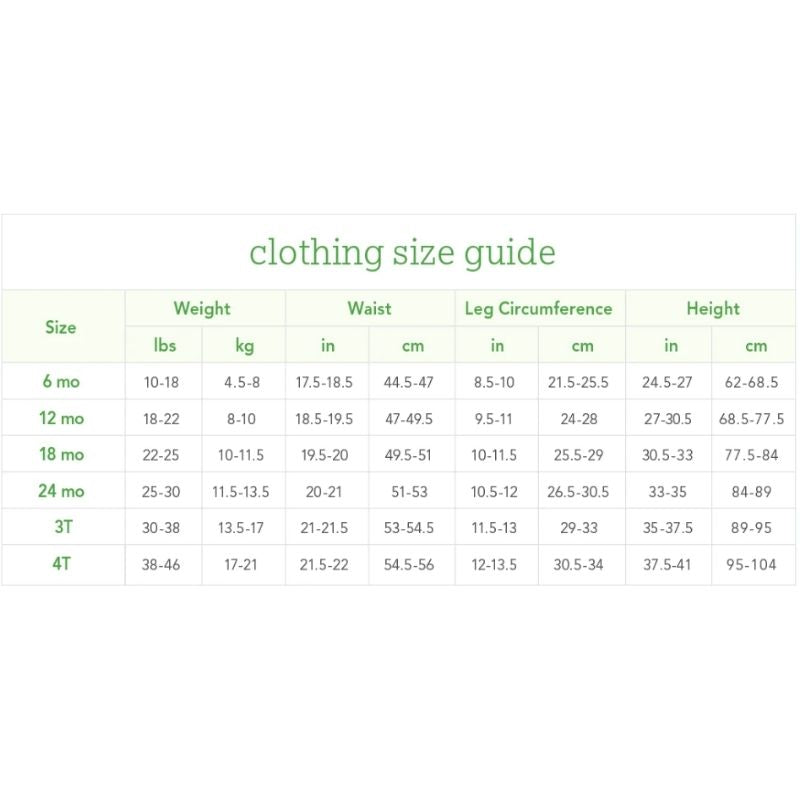 Trim, lightweight, and comfortable swim diaper encourages swimming. Baby will move freely during swim lessons without feeling weighed down. No bulky fabric and extra snaps, our baby swim diaper is cute enough to wear alone, but slim enough to wear under a standard baby swimsuit.

This patented design by Green Sprouts is breathable, absorbent, and waterproof. This triple-layer design offers superior function and comfort. The wicking liner is breathable against baby's skin and helps prevent diaper rash. The inner absorbent layer helps protect against messes outside the pool without puffing up, while the waterproof outer layer works with the snug-fitting waist and legs to offer secure protection from accidents.

A snug fit and frequent diaper checks are essential for any swim diaper to prevent pool accidents, see the size chart for more information.