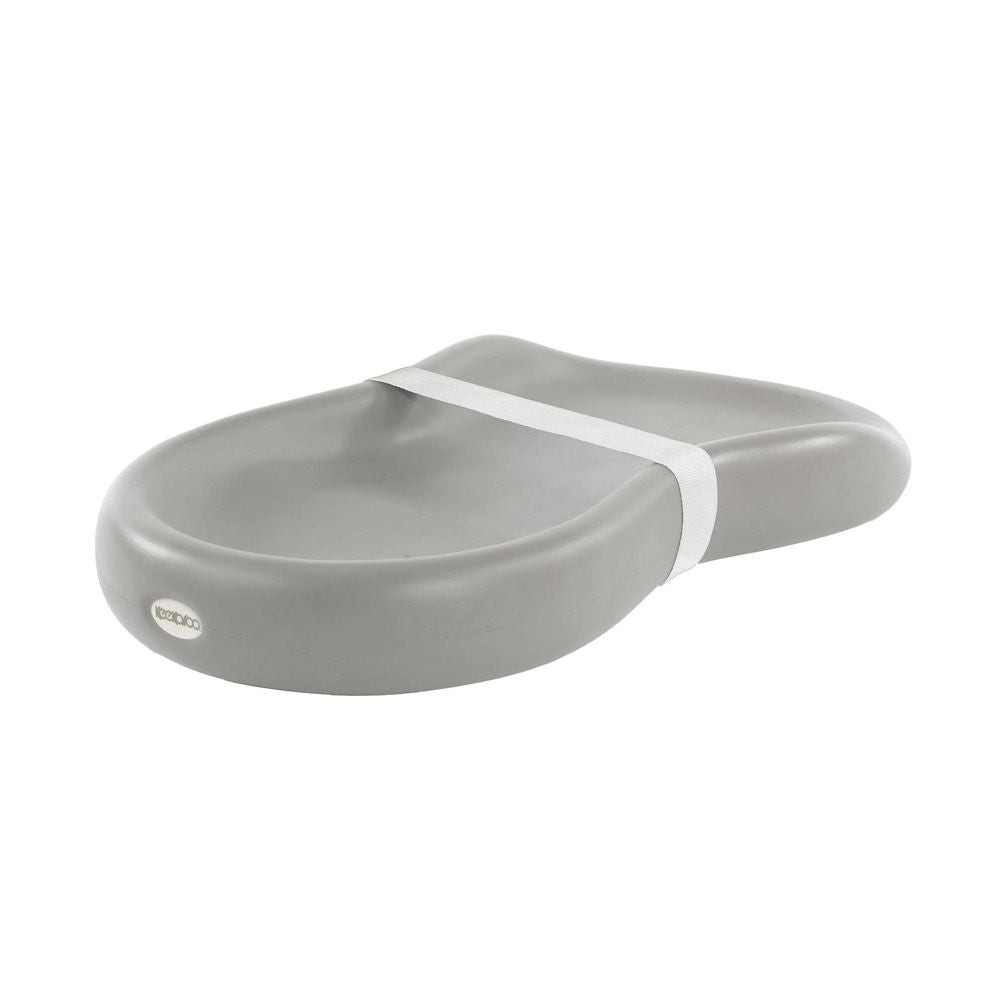 The Keekaroo Peanut Changer is unlike any other diaper changing pad! Its strong outer shell makes it impermeable to ANY fluid, so clean up is easy. That solid shell on the diaper changing pad also limits bacteria growth or deterioration. Made from our state of the art, Dura Soft material, the Keekaroo Peanut Changer makes extra covers and pads unnecessary, saving money and clean up time.

Standing out from other diaper changing pads, the Keekaroo Peanut Changer is not only durable to stand up to everyday demands and comfortable for easy clean up, but the Keekaroo Peanut Changer is safe! Resistant to tears and peels, the strong outer skin helps the changer limit bacteria growth and limits mold from everyday use. The Peanut Changer is also slip resistant, staying put on the table and keeping your little one in place during changing.


Colour "swirls" in your Keekaroo cushion are due to the unique way that Keekaroo cushions are made. These "swirlsswirls" occur during the manufacturing process & in no way affect the quality or durability of the product. We understand that this can be a bit confusing as some of the Peanuts Changers have more visible streaking than others, but rest assured that it is not defective.