4moms mamaRoo Multi-Motion Baby Swing vs. Maxi-Cosi Cassia Swing
Jump to Section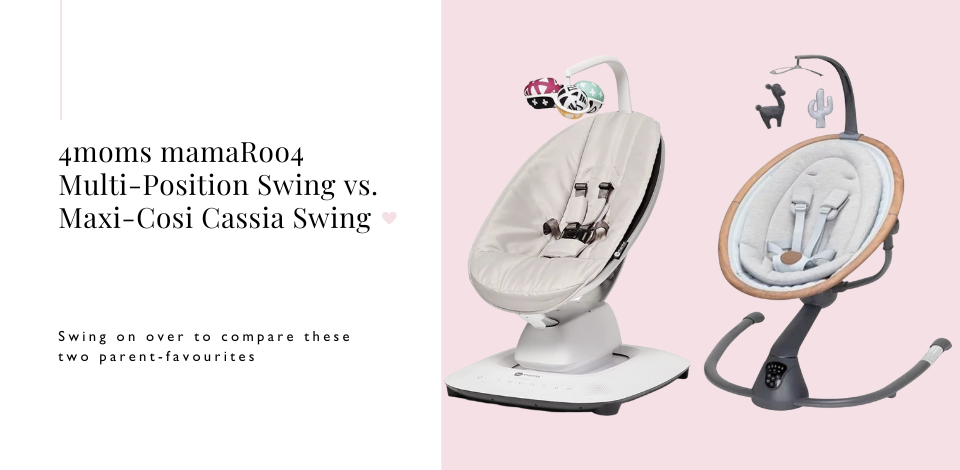 Well, shake it up baby, now!
Rockers and swings are a godsend for busy parents. They keep your baby entertained so you can do chores, or simply take a short break from time to time.
Both Maxi-Cosi's
Cassia Swing

 
and 4mom's
mamaRoo Multi-Motion Swing
will ensure your baby falls into a blissful relaxation! However, the Cassia sways from side to side like a hammock, whereas the Multi-Motion rises and lowers to emulate a parent bouncing them in their arms.
MAXI-COSI CASSIA SWING VS. MAMAROO MULTI-MOTION
As the saying goes, the little things make all the difference.
Regarding aesthetics, the Cassia is the more stylish rocker, designed to blend into any room, whereas the Multi-Motion has more of a baby-toy look.
CASSIA SWING SPECS:
Product Dimensions: 27.95" L x 26.8" W x 34.65" H
Product Weight: 10 lbs. Maximum Weight: 20 lbs. 
Power: AC Adapter or Batteries
MAMAROO MULTI-MOTION SPECS:
Product Dimensions: 25.5" L x 19.5" W x 33" H 
Product Weight: 19 lbs. 
Maximum Weight: 25 lbs. 
Suitable for use from birth to approximately 6 months 
Power: AC Adapter 


The design and smaller rocking mechanism on the Cassia make it 9 pounds lighter, but it's also slightly larger. Both swings have removable, machine-washable fabric, and an overhead mobile for entertainment.
The Multi-Motion pulls ahead in a few areas here. First, its mobile is more interactive by including a rattle, mirror, and crinkle ball for babies to develop their motor skills. The Cassi simply has a small llama and cactus.
Additionally, the Multi-Motion takes up less space with its smaller dimensions and can hold 5 extra pounds compared to the Cassia.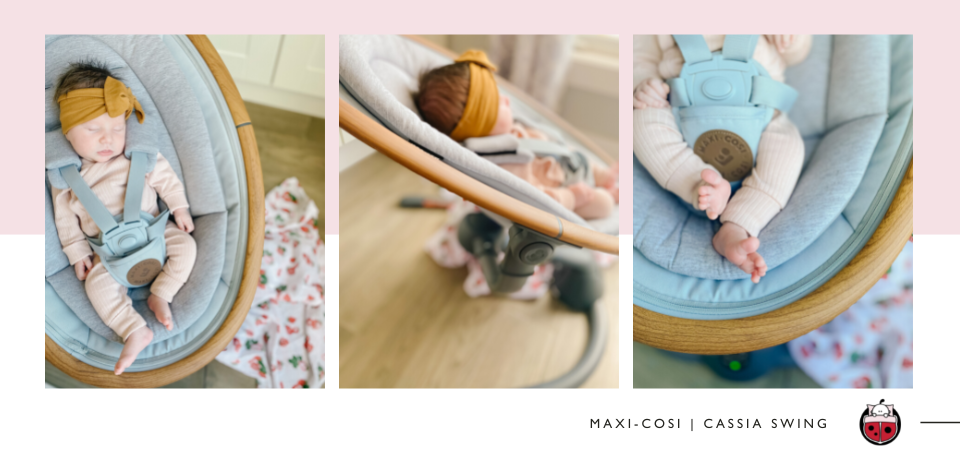 COMPETITIVELY PRICED
Maxi-Cosi and 4moms aren't exactly giving away their rockers, but they aren't TOO different in price.

The Cassia Swing sells for $349.99, while the mamaRoo Multi-Motion is priced at $449.99.

This $100 difference isn't totally outrageous when you take into account the extra bells and whistles the Multi-Motion includes in their seat.


ROCK AROUND THE CLOCK
Babies love to move and shake!

Each rocker utilizes a secure harness, ensuring your child won't fall out at any point.

The Cassia has automatic motion detection which activates the swing if your child starts to fuss, and you can choose from 5 speeds as well as 12 melodies and sounds to keep them calm.

The Multi-Motion, on the other hand, includes 5 different motions (car ride, kangaroo, tree swing, rock a bye, wave) and 5 speeds for 25 possible combinations. 4 soothing sounds are also included and you can hardwire your device if you wish to play MP3s.


GROUND CONTROL TO BABY TOM
Both swings have physical control panels on the base of their units. These control the motions, speed, and sounds that come out of the rocker.
The Multi-Motion can also be used with the 4moms app. This way you control the swing from your device rather than getting on all fours to press the control panel buttons.
Android users can download the 4moms app from the
Google Play Store
, while Apple users can find it at the
App Store
.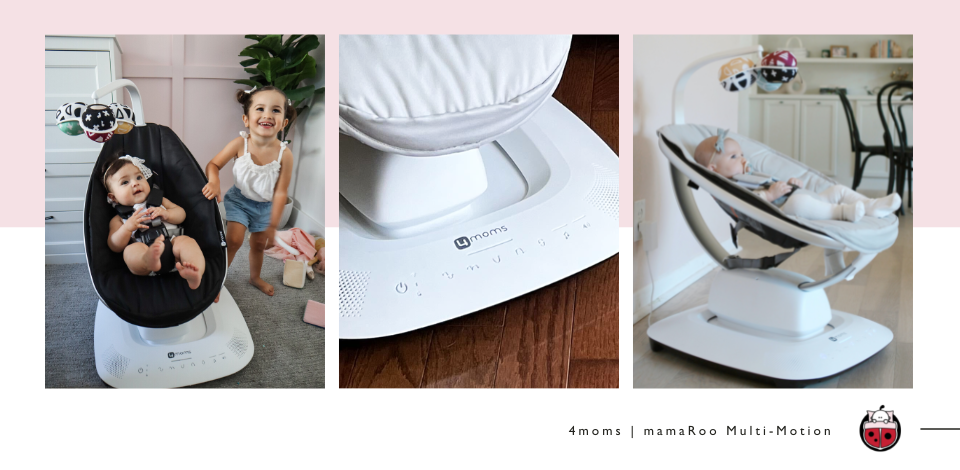 LAY BACK AND RELAX
Your baby will have a relaxing time in either of these rockers.

The Cassia has 2 sitting positions (upright and flat), 360° rotation for parents to keep a watchful eye, and an extra soft infant inlay for plush support.

Not to be outdone, the Multi-Motion's seat also reclines and padded support is found throughout for lounging in comfort.


AND THE WINNER IS…
The best rocker is the one that will work for your situation.

If you are looking for a stylish rocker, with minimal bells and whistles, that gets the job done without breaking the bank, you'll find it in the Maxi-Cosi Cassia Swing.

But if you're looking for something with a variety of bouncing patterns that can be used for heavier babies, and has app control, the 4moms mamaRoo Multi-Motion is the one for you.

Either way, having a rocker swing in your home makes parenting a little easier, keeping your child occupied while you take a much-needed time-out!
---
---