5 Must-Have Natural Products for Mom and Baby
Jump to Section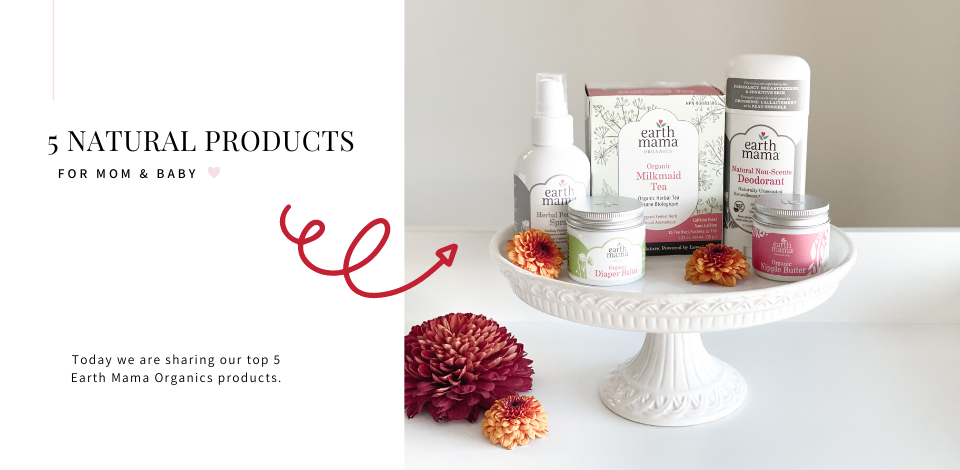 So, you're researching natural baby products, are you?
In a world full of so much fake, it's nice to breathe easy knowing that products with quality natural ingredients DO exist. Nothing gets a parent researching more than the [pending] arrival of a new little babe, so today we're sharing our top 5 
Earth Mama Organics 
products.
Your partner can indulge too, but we've got a feeling only 
one
 of you will need the 
Herbal Perineal Spray
 – so let's start there.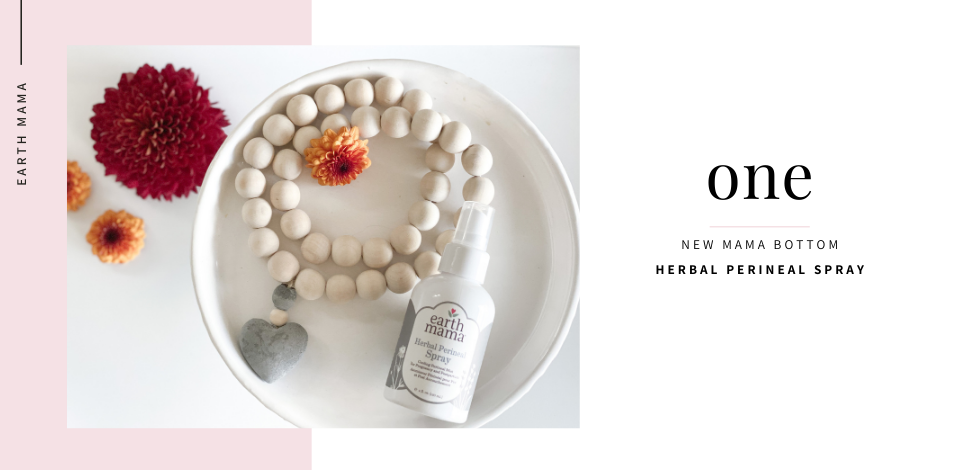 HERBAL PERINEAL SPRAY 
Okay, from the top [or bottom] in this case. 

If you've just had your little one [YAY!] and it was a vaginal birth with no complications, it's time for some comfort "down there". May we suggest cooling cucumber, organic witch hazel, and organic herbs traditionally used for postpartum relief?

Simply put, the New Mama Bottom Herbal Perineal Spray is a product that you didn't know you needed until now. You may have feared that your lady parts will never be the same again, but they will – we promise you. It comes with a clever sprayer that allows you to use it upside down, making it a must-pack in your hospital or diaper bag.

Tip: Store your mist in the fridge for extra cooling relief!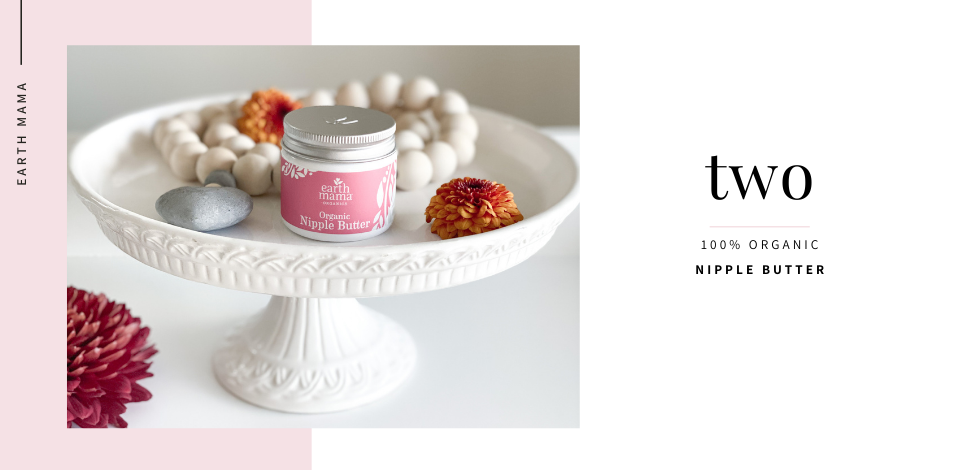 ORGANIC NIPPLE BUTTER
Next up, Organic Nipple Butter.

Ask any Mama and they will tell you that breastfeeding doesn't come easy. It takes patience and persistence but, once you and babe figure it out, you are golden! You may experience dry or cracked nipples at some point in the journey – damn those twists and turns! Yes, you can opt for an over-the-counter prescription cream but, if you are wanting to tackle the problem with the first-ever natural non-GMO verified nipple butter, then this is the product for you.

It's not sticky and it works!

Since it might end up in baby's mouth, it's important to note that this product is 100% organic – so there is no need to wash it off before nursing. Did we mention that this nipple butter is multipurpose? Feel free to generously smear some on your lips, cheeks, heels, cuticles, and elbows.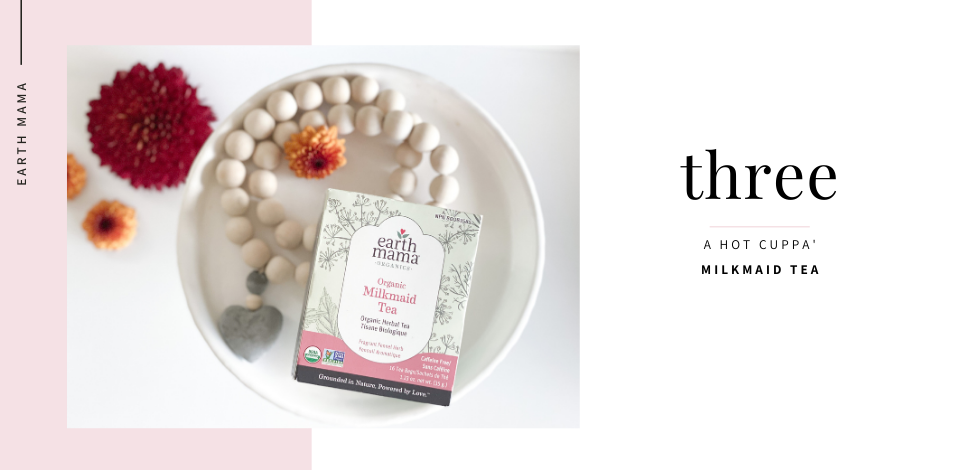 MILKMAID TEA
Fenugreek, fennel, and raspberry leaf—oh my!

This Milkmaid Tea is another one of those products that you didn't know you needed until a mom friend suggested it to you.

Chances are you've been monitoring your diet and eliminating "gassy" foods. With so many things to avoid while pregnant and breastfeeding, it's nice to be able to indulge in a guilt-free hot cuppa' something. Introducing a fragrant herbal tea that helps support breast milk production – go ahead and drink 1-3 cups a day. Concerned that you may need to up your supply? Have a cup!
Planning to pump the next day for your stash? Have a cup!
Want something warm and soothing while baby naps? Have a cup!

Earth Mama has an entire line of teas including a Morning Wellness Tea to help ward off morning sickness and calm your tummy.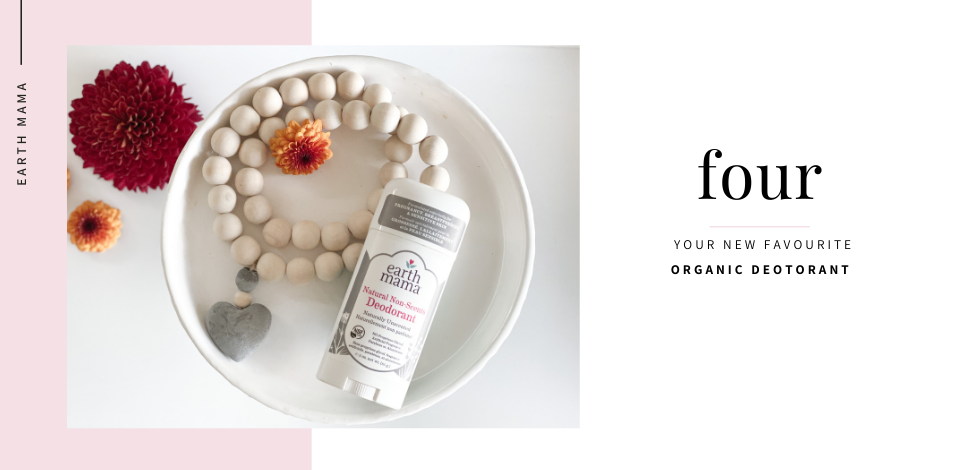 ORGANIC DEODORANT
So, you want to be clean, fresh, and sans stinky – but will a natural deodorant hold up for you?

Good question – it's the same one we had too! Switching to a natural deodorant is good for your health [goodbye artificial fragrance and additives], but this specific stick from Earth Mama was formulated with pregnant and breastfeeding Moms in mind.

Earth Mama Deodorants have no artificial fragrance and are formulated with organic calendula and coconut oil. In those early postpartum days, a quick swipe of deodorant might be the only thing you have time for in the morning – so make it count!

Best of all, Earth Mama Organic Deodorant is effective for everyone – so go ahead and let your partner, teenage niece, or athletic friends get hooked on it too. If you have been waiting to make the switch, what better time than during your pregnancy and breastfeeding journey!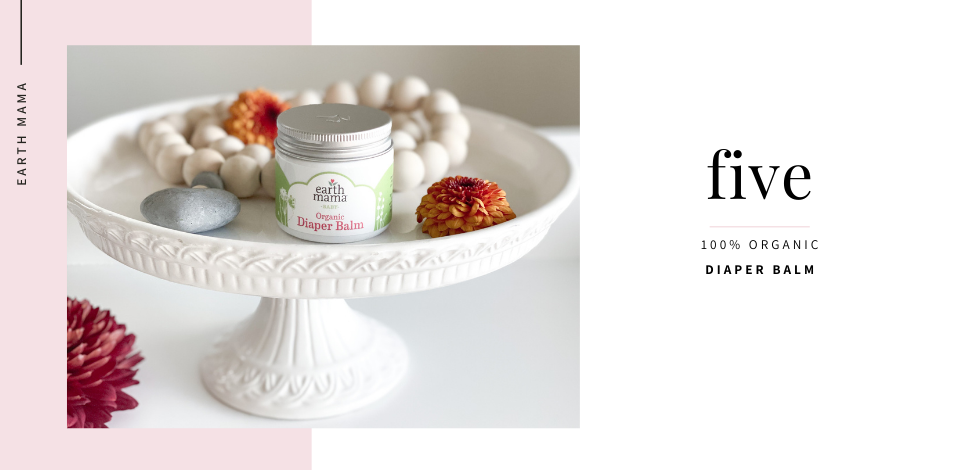 ORGANIC DIAPER BALM
Yay, a product for baby!

Earth Mama has dozens of great products for your precious baby like Calming Lavender Baby Wash and gentle lotion, but we are obsessed with their all-natural Organic Diaper Balm. Gently apply to your little one's tush, caboose, peach, or whatever fruit emoji is the latest representation of a bum these days. This gentle diaper cream is effective and clean with NO petroleum, parabens, or artificial fragrances.

The only non-vegan ingredient in the items listed above would be organic beeswax — that's been ethically sourced in a bee-centric manner.
EARTH MAMA FOR BABY

SO GREEN + SO CLEAN!
With your newfound wonder and appreciation for all things natural, we trust you will enjoy indulging in the entire Earth Mama line-up, just as much as we do.

Caring for ourselves, and baby, in a natural and sustainable way is something we are totally down for!
---