5 Must-Have Ergonomic Baby Products
Jump to Section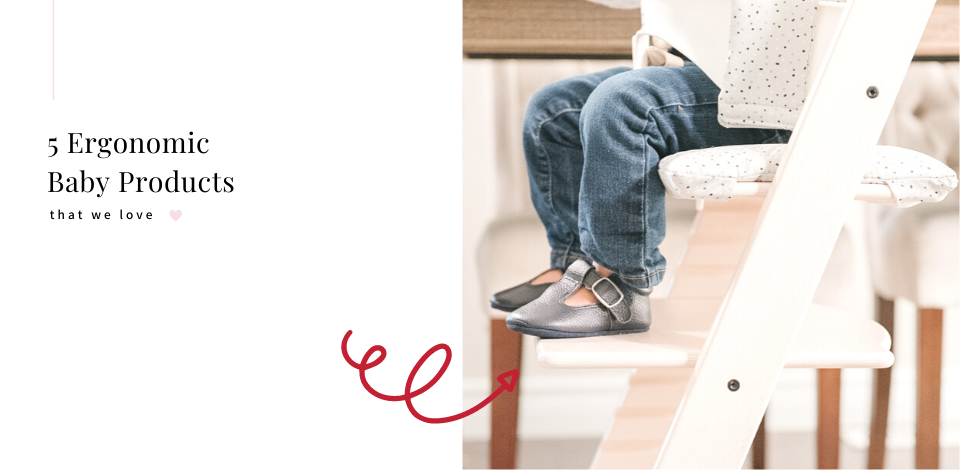 Today we're sharing some of our favourite ergonomic products for both baby and mama! It's likely that you will be spending LOT's of time at home over the coming months bonding and caring for your new little, and it's important that you're both as comfy and cosy as possible
These picks are not only comfortable, but designed with you and your baby's physiological needs in mind – totally improving quality of life for you both.
Sound good? We sure think so – read on for more!
ERGOBABY NURSING PILLOW
Step on a crack, break your mother's back – we sure hope not!

Bonding with baby through breastfeeding should not come with the side effects of a sore back. This nursing pillow by ERGObaby is ergonomically structured and made from solid foam with a unique contour to help properly position baby tummy-to-tummy at a good height that saves you from slouching so you can continue feeding that hungry little hippo of yours.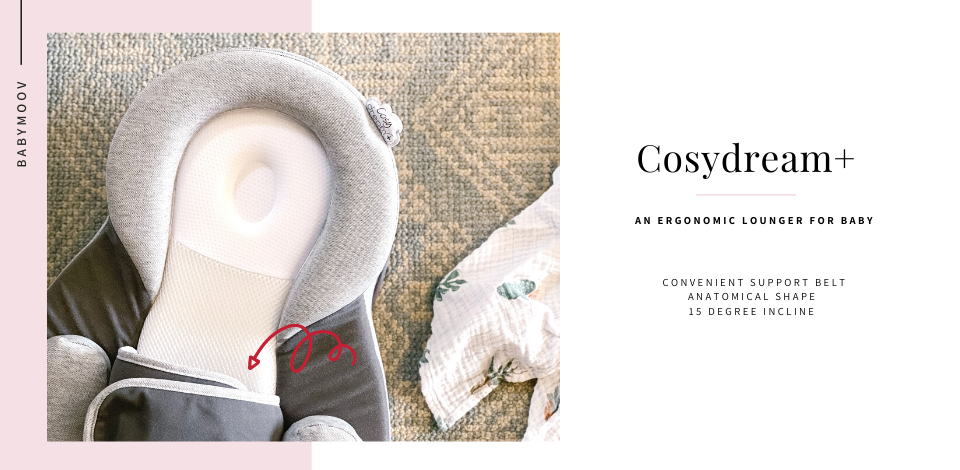 BABYMOOV COSYDREAM+
Let's state the obvious – sometimes babies are fussy. Though you can learn to understand their cues, they can't verbally tell you what is wrong so, the best thing to do is ensure they are fed, dry, and comfortable – enter the Cosydream+.

The Cosydream+ from BabyMoov is a cute little lounger that is made of soft, breathable materials, and has an anatomical shape and support belt. It allows babies from newborn - 4 months old to hang out safely on their back at an angle of 15° keeping airways clear and reducing regurgitation. The adjustable microbead-filled positioning roll raises your little one's legs into a "tuck position" which will remind them of their first home – the womb! Bonus points for the fitted head support and a removable machine washable cover.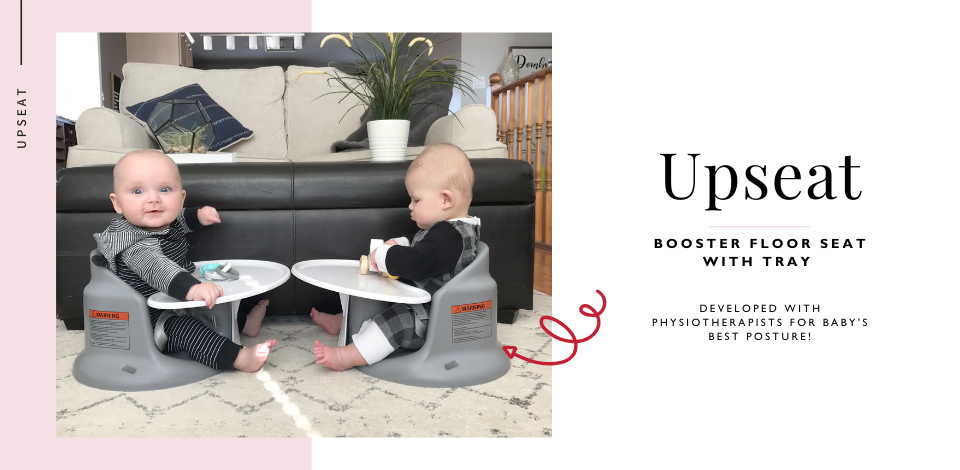 UPSEAT BOOSTER FLOOR SEAT
The Upseat first became available at Snuggle Bugz in 2018, so it is a newer product that we just love – and not just because it's a Canadian company.

You can read our full Product Review on the Upseat, HERE.

The Upseat is considered an "Active-Posture Floor & Booster Seat" but simply put, the Upseat is an ergonomic chair that can be used throughout many different stages of your child's growth and development. Add the tray for easy play – and as an on-the-go solution for feeding baby when using a high chair isn't an option.

Speaking of dinner time...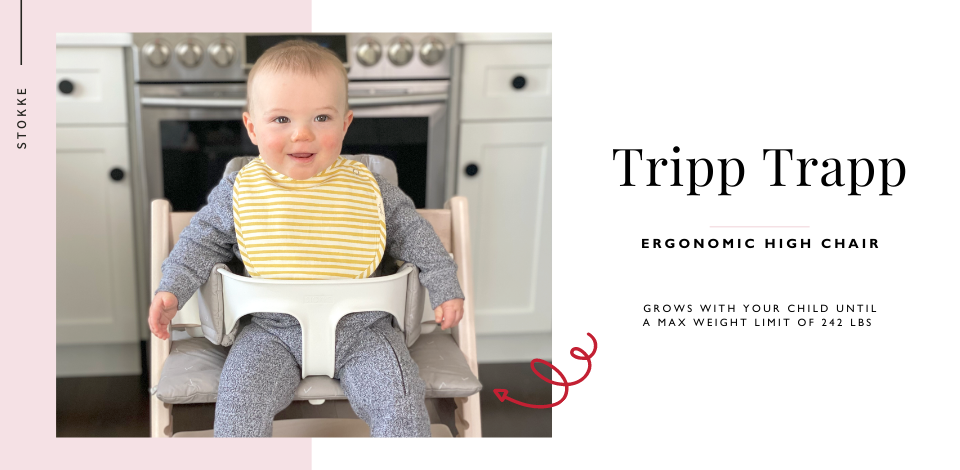 STOKKE TRIPP TRAPP COMPLETE 
The Tripp Trapp is an ergonomic highchair that was designed to grow with baby! We say "baby" but technically this chair can hold up to a 242-pound adult as it truly grows with your child. It has an adjustable seat and footrest that can be modified in both height and depth to ensure that your little ones back and feet are always supported.

You can read all about why we love the Tripp Trapp in this extensive Product Review where we outline all of the ages and stages of use. 

Now that you've got the highchair it's time to eat...
BEABA ERGONOMIC CUTLERY
Did you know that ergonomic cutlery exists? 

Honestly, neither did we until now. Adapted to fit baby's grasp we love this cutlery set from Beaba. It's perfect for little hands who are just learning how to feed themselves – and by feed, we really mean fling yogurt and baby cereal all over you.

This cute little fork and spoon set is BPA, Lead & Phthalate-free, and did we mention made in France?

Oui! Bon Appetite, bebe!
EMBRACE THE JOURNEY
We LOVE that the products mentioned today are designed to nurture both babe, and parent, and we know that you and your little will too.

Check out our Related Content below for more articles aimed at helping build your confidence as a new parent.
---
---