BabyZen YOYO2 Stroller Review
Jump to Section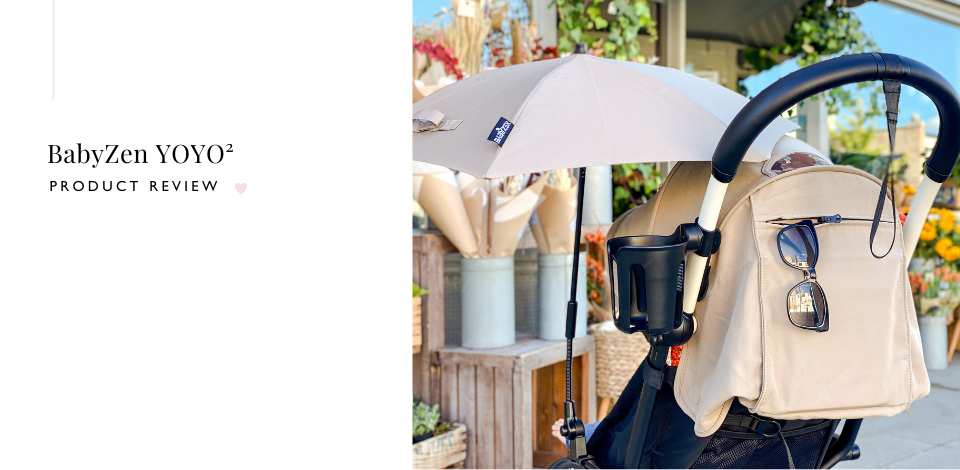 If you are looking for a compact and cute
travel stroller
– then look no further than the
YOYO²
from
BabyZen
. The YOYO² is lightweight, can be folded with just one hand and can be completely customized with fabrics and accessories to suit your style. If you value, the finer details in life then this stroller will have you
"ohh-ing and ahhh-ing"
all the way home while simultaneously making touring and travelling a breeze.
Are you ready to dig in on why we love it?
VIDEO REVIEW



13 VS. 30
We will admit – we love a good
full-size expandable stroller
like the
UPPAbaby VISTA V2
or the
Baby Jogger City Select 2 ECO
, but there is a time and a very necessary place for a practical compact stroller like this one. The
YOYO²
comes in at just 13 lbs! Once you start using this compact beauty – you won't want to go back to lugging around the "beasts" that we referenced above.
Weight limit? It can accommodate a rider up to 48.5. pounds and yes, we are impressed.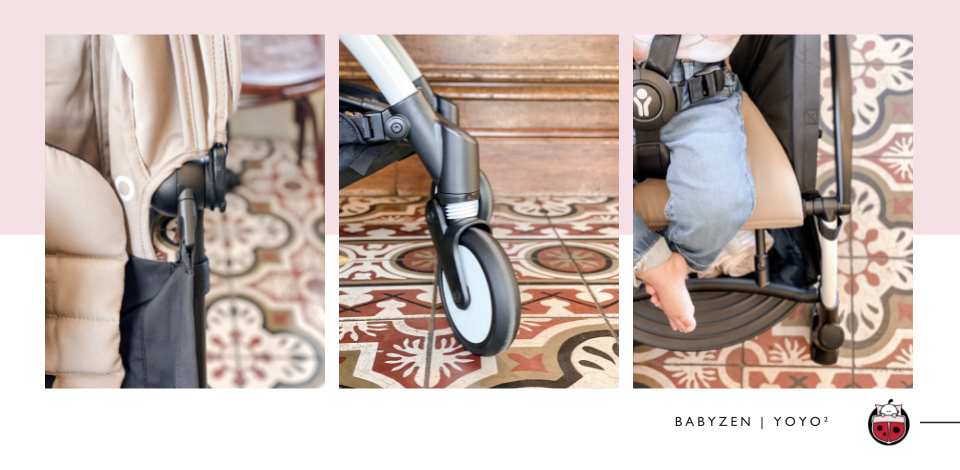 FEATURES WE LOVE
Okay, let's start with the seat for the
6 Months + kit
and the features that were meant for the rider to enjoy. The
YOYO²
offers a 5-point harness (it isn't no rethread, but we have a video showing you how to adjust it,
here
), a built-in footrest (this was an add-on for previous models), a near flat recline for cat naps on the go (see it in action,
here
), and a decent-sized canopy with built-in peek-a-poo window which is great for checking in on said napping traveller. The parent will get to enjoy wheels that actually easily manoeuvre, a padded handlebar with arm strap, and our favourite feature – the convenient padded shoulder strap for transporting the stroller when not in use.
The padded stroller strap isn't the only thing that makes this stroller travel-friendly – the YOYO² can be stored in the overhead compartment of an aircraft.
Now this calls for a celebratory
"we've landed"
clap!
STORAGE
We all love a big old basket and as far as travel strollers go – the
BabyZen YOYO²
has a decent-sized basket for you to keep necessities below your stroller. However, we are obsessed with the zipper compartment right behind the handle that can safely store your cell phone or allow you to keep snacks close by. If you are using this stroller for travel, it is an ideal space to keep important documents like your passport or boarding pass zipped away but within arms reach.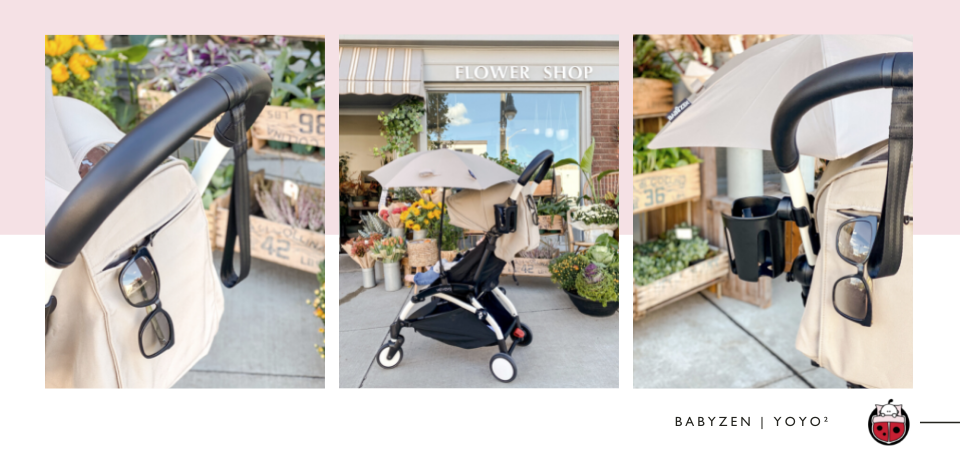 A QUICK & CONVENIENT FOLD
The fold on this stroller is quite easy to figure out. Once you get used to it you could probably even fold this stroller down with baby on your hip. Simply locate the two white circles on the canopy and press them to collapse the handle and canopy. Arguably, you could do step 1 with baby still inside of the stroller. Step 2 is to locate the red lever/latch and white button underneath the stroller. Press the button and pull on the red lever/latch to collapse the stroller. Ensure the lock is on – then throw the stroller over your shoulder using the padded carry strap we mentioned above and you are good to board the plane.



BUILD & CUSTOMIZE
If you are ready to commit to the
YOYO²
, here's what you'll need to get started! You can choose between a black or white frame and personalize the fabric to suit your style.
Alternatively, you can purchase everything in a bundle.

READY FOR TAKE-OFF!
Things sure have come a long way from the days of the basic
umbrella strollers
of the 90's. Let us know if you decide to go with the
BabyZen YOYO²
and which colour you choose! If you are looking planning to use the YOYO² as a travel stroller for an upcoming trip you'll also want to check out our
Top Baby Carriers
– a
baby carrier
is key if you are a family on the go!
---
---