UPPAbaby CRUZ V2 Stroller Review
Jump to Section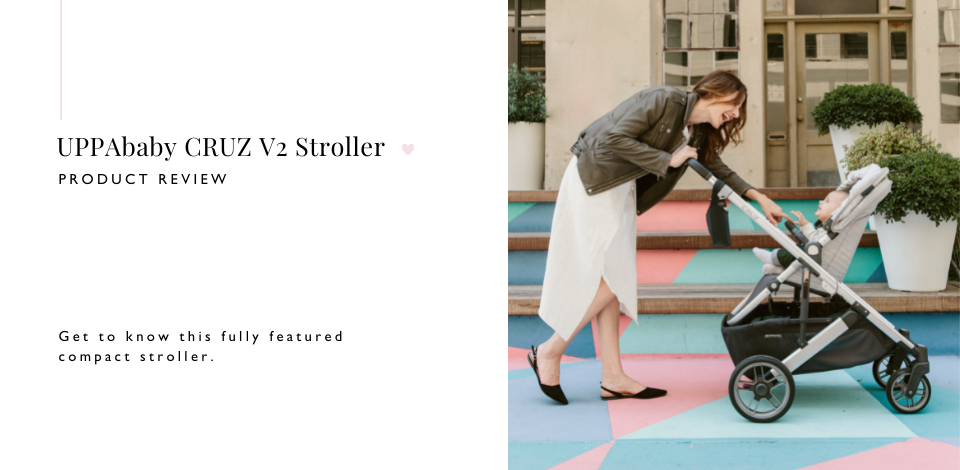 When
UPPAbaby
makes a change to their line-up, the entire world [of parents and parents-to-be] takes notice.
You've heard murmurings about a redesign and, the good news is, that it's all true! We've shared the updates that were made to the
VISTA V2
in our
VISTA V2 Product Review
, but there are ton of substantial changes that have been made to the new
CRUZ V2
. SO many updates and upgrades that some are even referring to it as the "mini
VISTA
", and there is no greater compliment.
This new generation of
CRUZ
offers great performance and, get this–it's more compact than ever taking up even LESS space when folded. How were they able to increase functionality
and
offer a more streamlined design? Let's dig in right away to talk about the new
UPPAbaby CRUZ V2

 
features!
Baby you a song, you make me wanna roll my windows down, and CRUZ!


MEET THE CRUZ V2

REDESIGNED TODDLER SEAT
Arguably, the most significant update made to the
CRUZ V2
is the Toddler Seat.
Why
? The
CRUZ V2
Toddler Seat mirrors the
VISTA V2
seat in both dimensions and functionality. This new seat is perfect for those who are raising a future NBA athlete who requires additional head and legroom.
You get our drift – the updated seat allows for a comfortable ride no matter the age or height of your growing child.
"Count it!" 2 extra inches in the leg rest and an extra 2 inches with the new and improved seatback.
SEATBACK HEIGHT
CRUZ: 18 in
CRUZ V2: 20 in
LEG REST LENGTH
CRUZ: 9 in
CRUZ V2: 11 in
FOOTREST DEPTH
CRUZ: 2 in
CRUZ V2: 2.5 in


NO-RETHREAD HARNESS
All
CRUZ V2
models now have a NO-RETHREAD HARNESS!
We didn't mean to yell but all the parents, nanny's, and caregivers are rejoicing about this update. The existing five-point harness has been upgraded to a no-rethread harness allowing you to simply slide the straps up and down to adjust the shoulder height for your passenger. Spend more quality time with your little one and less time fiddling and adjusting stroller straps.
MORE SUN PROTECTION
We love that the canopy on the
CRUZ V2
has been completely re-designed. Long gone are the days of the silver pop-out sunshade that has been a staple in previous versions. The adjustable canopy is now boasting a zip-out fabric extender [shown fully extended below in the image on the right] that offers UPF 50+ protection for your rider. We are giving the new canopy bonus points for the x2 ventilation panels that allow for increased airflow on those warm summer days.
Bye-bye, sweaty baby!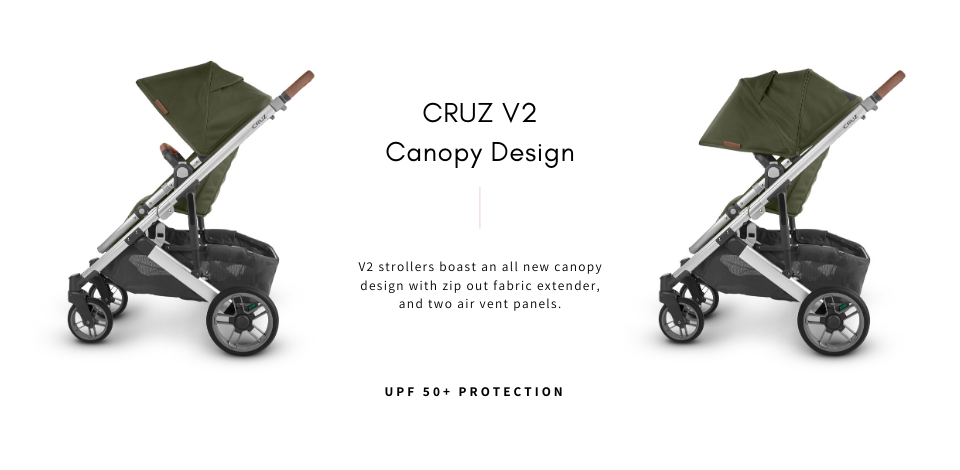 BETTER SUSPENSION
Previous CRUZ models had only front suspension, but not anymore!
UPPAbaby
has added Dual-Action Rear Suspension to the
CRUZ V2
allowing for a smoother ride than ever before. Which brings us to those newly upgraded
CRUZ V2
tires...
BIGGER [AND BETTER] WHEELS
Bigger is ALWAYS better, right?
In some cases, like the new
CRUZ V2
wheels and basket, the answer is Y-E-S! The wheels of the OG CRUZ looked a little underwhelming—so we are loving this substantial upgrade that gives the stroller an entirely new sleek look.
CRUZ: 6.4 in X 8.5 in
CRUZ V2: 7 in X 10 in
Still slightly smaller than the
VISTA V2
but comparable none the less.
BIGGER [AND BETTER] BASKET
You can't go wrong with a bigger basket so, when we found out the
CRUZ V2
would now boast a big ole' basket with a max capacity of 30 lbs, we were excited. Now no stuffy will be left behind—and if that prevents a toddler meltdown, we are here for it.
CRUZ: 25 lbs
CRUZ V2: 30 lbs


SMALLER FOLDED SIZE
The
only
exception to our bigger is better analogy is when it comes to the fold of the
CRUZ V2
.
Has your partner ever lectured you about taking up too much precious space the garage? We've been there, and we see you. Apparently,
UPPAbaby
did too so they made a change to the overall folded size of all
CRUZ V2
models saving you just under 4 inches of precious space when folded.
FOLDED SIZE WITH SEAT
CRUZ: 17" L x 22.3" W x 36" H
CRUZ V2: 16.5" L x 22.8" W x 32.5" H
The unfolded size of this stroller from front wheel to handlebar has changed by literally half an inch – so hardly worth noting.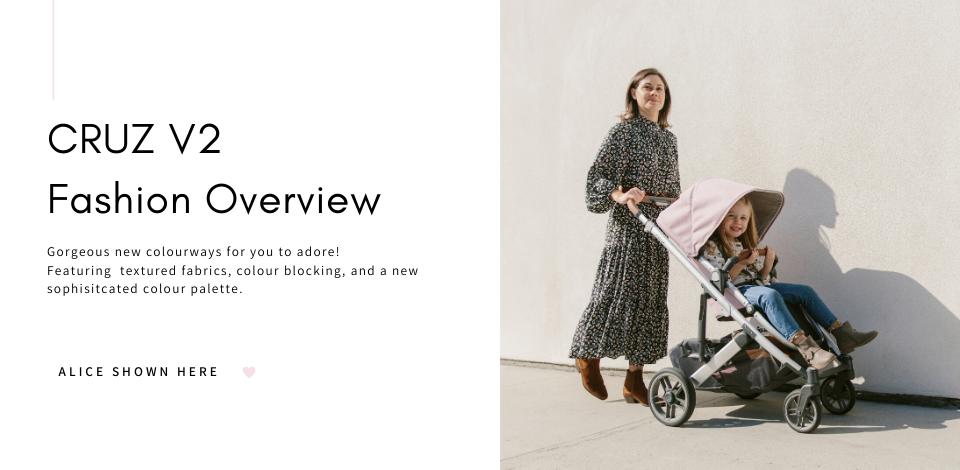 NEW FASHIONS
Now, to the fun part! Which colour will you choose?
The
CRUZ V2
is available in a wide array of fashions and some bold new trends – best-sellers like JAKE are back as V2s and boast all the new features, which means now you'll have to "
eenie-meenie-miney-mo
" between the sophisticated fashions.
VISTA V2
+
CRUZ V2
s now have many of the same fashion options, which means you don't have to sacrifice the stroller you want for the colour you crave. Plus, each colourway boasts luxurious all-grain leather details [that come standard] in one of x3 complementary colour-coordinated hues:
Chestnut leather
Saddle leather
Black leather


THE V2 VERDICT
To sum it all up, the 
UPPAbaby CRUZ V2
 has been fully revamped and boasts a ton of new features.
You can't have it all without a little bit of sacrifice, so it's important to note that this new V2 model is x4 pounds heavier than the OG CRUZ, but don't let that deter you. We are convinced that 4 lbs. is an acceptable increase based on all the newly added features and benefits and the [almost] 4 inches of space you gained with the more compact fold that we noted above. A measly 4 lbs. in exchange for a better seat, bigger basket, and more compact fold? Yes please, we are S-O-L-D!
Want to learn about all the cool accessories you can add to your new CRUZ V2, check out our must-haves,
here
.
Happy Shopping!
---
---